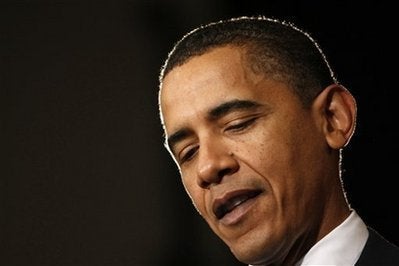 Awarding the Nobel peace prize to President Obama after only nine months in office is less a tribute to him than a tribute to the United States.
That is because the President's indisputable accomplishment in his short time in office is to restore America's standing in the rest of the world. He came to office at a time when respect for this country - and hence our ability to lead - was at an all-time low.
He went to work to restore our standing immediately. And he has succeeded - not only among the masses abroad but among foreign leaders. Last week's breakthrough in Geneva that the President achieved with our allies could only have occurred because our allies (and even less friendly powers like Russia ) are willing to follow this President's lead.
Essentially this award is a statement from the international community that it welcomes the United States assuming, once again, the role of world leader that it discarded eight years ago.
It is rare for nations to honor another nation for seeking to lead them, but that it what this award means.
It is a tribute to the President but even more to our country.
Not surprisingly countries that reject American leadership are grumbling. They understand that President Obama's sway over them is greatly increased. Previously, he had a powerful mandate from the Ameican people. He now has a powerful mandate from the international community.
He can achieve tremendous breakthroughs in the Middle East and throughout the world. All he needs is the will.
Any American who is not proud today is...a Republican.
Popular in the Community