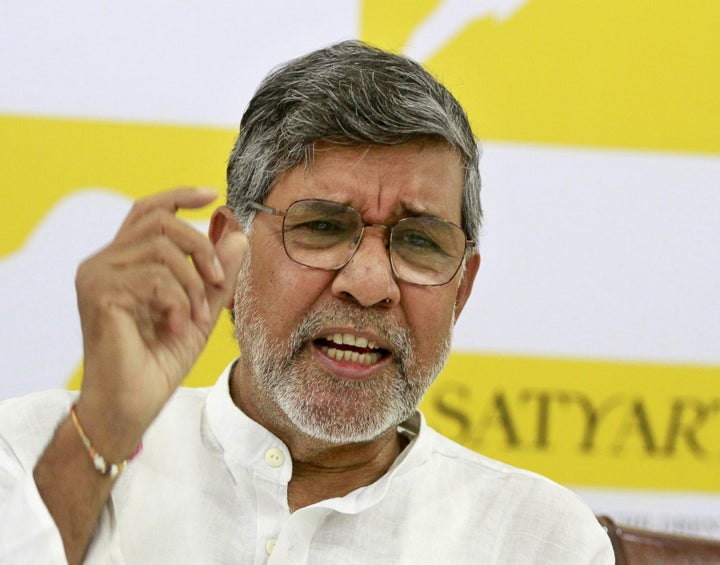 NEW DELHI, Oct 13 (Thomson Reuters Foundation) - The new U.N. global development pact may have been a significant step towards ending human trafficking and slavery, but governments must now follow through on their pledge, Nobel Laureate Kailash Satyarthi said on Tuesday.
Although slavery is illegal everywhere, almost 36 million people are enslaved worldwide - trafficked to brothels, forced into manual labour or victims of debt bondage, the Walk Free Foundation estimates.
Last month, the 193 U.N. member states made ending modern-day slavery one of the United Nations' 17 Sustainable Development Goals (SDGs) which will shape development and poverty eradication efforts for the next 15 years.
Satyarthi, an Indian whose charity Bachpan Bachao Andolan (Save the Childhood Movement) is credited with rescuing more than 80,000 enslaved children, welcomed adoption of the SDGs but said governments now had a responsibility to allocate adequate budgets and design suitable policies.
"Freedom has always been considered a matter of human rights, but for the first time it has been acknowledged that without freedom there can be no development. But now the question is how to implement it," Satyarthi told the Thomson Reuters Foundation.
"Governments should now prioritise child-centred development goals and devise more holistic policies interlinking education, trafficking, slavery and child labour and violence against children because they are all connected."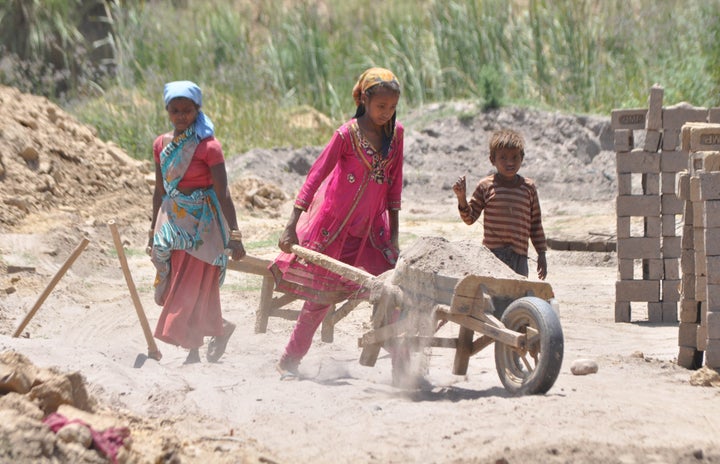 The United Nations called for immediate measures "to eradicate forced labour, end modern slavery and human trafficking and secure the prohibition and elimination of the worst forms of child labour".
Campaigners say countries of major concern include India, Qatar, United Arab Emirates, Saudi Arabia, Malaysia, Thailand and Mauritania.
Satyarthi, who was awarded the 2014 Nobel Peace Prize jointly with Pakistani schoolgirl Malala Yousefzai, said he had written to the head of state of every U.N. member asking them to look at successful initiatives to replicate.
There are many "best practices" by governments, civil society organisations and companies across the world, which countries could take up as national policies, he said.
Satyarthi cited the Brazilian conditional cash transfer scheme, where mothers are given a monthly stipend if they withdraw their child from labour and enroll him or her in full-time education, as one example.
The 62-year-old follower of Gandhi said his letter had also called on governments to increase their national and foreign aid budgets for the SDGs related to children.
"This means more funds spent on education, health, the rescue and rehabilitation of child labourers and more money for enforcing the legal framework in relation to trafficking and slavery related issues," he said.
"I personally feel very satisfied that we have a very strong policy document in our hand that can be further used to change the lives of millions of people who are trapped into slavery," he said. "But we can't stop here."
(Reporting by Nita Bhalla, editing by Tim Pearce. Please credit the Thomson Reuters Foundation, the charitable arm of Thomson Reuters, that covers humanitarian news, women's rights, trafficking, corruption and climate change. Visit www.trust.org)
Related
Popular in the Community