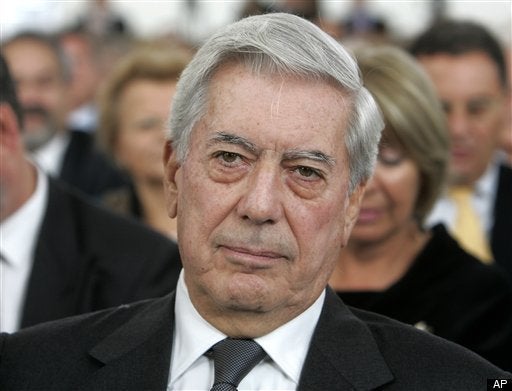 Mario Vargas Llosa is the recipient of the 2010 Nobel Prize for Literature, the Nobel Committee announced this morning from the Swedish Academy in Stockholm, Sweden. And he wasn't on the lists of favorites.
Since 1901, the Nobel Committee has honored outstanding individuals in the fields of science, peace and literature with a medal, personal diploma and cash award. In his will, Alfred Nobel noted the fourth prize area to be in literature, and since then, respected writers from broad social, cultural an critical areas have been honored, including Orhan Pamuk, Seamus Heaney, John Steinbeck and Toni Morrison.
Leading up to the announcement, Ladbrokes hosted betting on the Literature Prize winner and had featured Cormac McCarthy at the top with 5/2 odds. Haruki Murakami and Ngugi wa Thiong'o also sat at the top of the list with favorable winning odds.
Despite these statistics, many have speculated that a poet, rather than novelist, would claim this year's prize. The L Magazine wrote:
"Consensus is that poets, South Americans and Scandinavians have been underrepresented in the selections of recent years (though not as much as black Africans); safe picks for geographical distribution would probably include the perpetual candidates Llosa and Fuentes, Swedish poet Tomas Tranströmer and Syrian poet Adonis."
"But since the Swedish academy's methods for selecting the prize-winner are a mystery to all but its members, those odds reflect almost exclusively the opinions of gamblers, most of whom are rather like the horseplayers who bet their favorite number or color of the jockey's silks. That is to say, they're suckers."
Now, the suspense comes to an end with this morning's announcement. Check Huffington Post Books for updates throughout the day.