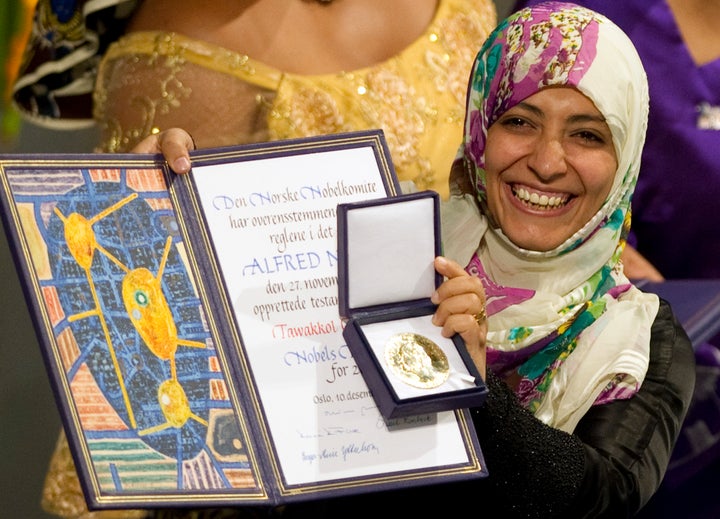 On Saturday, December 10, this year's Nobel Prize laureates will be honored in two ceremonies in the Swedish and Norwegian capitals. The three laureates of the Nobel Peace Prize, Ellen Johnson Sirleaf, Tawakkul Karman and Leymah Gbowee, received their awards from the chairman of the Norwegian Nobel Committee in Norway. The other winners will be lauded in Stockholm that same day.
The Nobel Prize was created in 1895 when scientist Alfred Nobel designated in his last will and testament that his fortune should be distributed through a series of prizes in Physics, Chemistry, Physiology or Medicine, Literature and Peace. Since 1901, 826 individuals and 20 organizations have taken home the prize.
Take a look at this year's winners in the slideshow below, and test your knowledge of the Nobel Peace Prize.