Some of the world's most famous writers have signed an open appeal against the National Security Agency that says the U.S. government's mass surveillance chills freedom of thought.
Nobel laureates Orhan Pamuk, J.M. Coetzee, Elfriede Jelinek, Günter Grass and Tomas Tranströmer are among hundreds of "writers against mass surveillance" worldwide who have signed the open appeal, which calls on governments and corporations to respect citizens' privacy rights.
"Surveillance violates the private sphere and compromises freedom of thought and opinion," the appeal says. "As we have seen, this power is being systemically abused."
Other notable signers include Richard Ford, Margaret Atwood, Umberto Eco, Yann Martel, Dave Eggers, Colum McCann, Sapphire, Ian McEwan, and Don DeLillo. In Europe the appeal was released on Tuesday -- Human Rights Day.
The writers' statement asks the United Nations to create an international bill of digital rights. The U.S., along with surveillance partners that include the United Kingdom and Australia, have sought to weaken a U.N. resolution that would express support for digital privacy.
"We are really very worried about mass surveillance," said Janne Teller, a Danish writer who helped organize the open message. "We think it's undermining democracy totally, and we are shocked that more people aren't up in arms about it,"
Teller said she doesn't believe writers are threatened more than ordinary citizens by mass surveillance, but their work makes them particularly attuned to its dangers.
"I think it's quite significant when you have 560 or so of the greatest contemporary writers, from all across the world, expressing a very serious concern, because these are people who always work on the big philosophical questions of life," Teller said. "Hopefully their concern matters to politicians."
Last month, the writers' rights group PEN released survey results that found a "chilling effect" from disclosures of the NSA's mass surveillance. American writers polled by the group said they have avoided mentioning controversial topics and criticizing the government.
"This undermines all the freedoms and values that I otherwise love about America," Teller said. "So I can't understand why Americans can accept mass surveillance in this way, it's totally against the freedom ideals."
Read the full document, "A Stand for Democracy in the Digital Age," below. A full list of signatories is available here.
In recent months, the extent of mass surveillance has become common knowledge. With a few clicks of the mouse the state can access your mobile device, your e-mail, your social networking and Internet searches. It can follow your political leanings and activities and, in partnership with Internet corporations, it collects and stores your data, and thus can predict your consumption and behaviour.

The basic pillar of democracy is the inviolable integrity of the individual. Human integrity extends beyond the physical body. In their thoughts and in their personal environments and communications, all humans have the right to remain unobserved and unmolested.

This fundamental human right has been rendered null and void through abuse of technological developments by states and corporations for mass surveillance purposes.

A person under surveillance is no longer free; a society under surveillance is no longer a democracy. To maintain any validity, our democratic rights must apply in virtual as in real space.

* Surveillance violates the private sphere and compromises freedom of thought and opinion.

* Mass surveillance treats every citizen as a potential suspect. It overturns one of our historical triumphs, the presumption of innocence.

* Surveillance makes the individual transparent, while the state and the corporation operate in secret. As we have seen, this power is being systemically abused.

* Surveillance is theft. This data is not public property: it belongs to us. When it is used to predict our behaviour, we are robbed of something else: the principle of free will crucial to democratic liberty.

WE DEMAND THE RIGHT for all people, as democratic citizens, to determine to what extent their personal data may be collected, stored and processed, and by whom; to obtain information on where their data is stored and how it is being used; to obtain the deletion of their data if it has been illegally collected and stored.

WE CALL ON ALL STATES AND CORPORATIONS to respect these rights.

WE CALL ON ALL CITIZENS to stand up and defend these rights.

WE CALL ON THE UNITED NATIONS to acknowledge the central importance of protecting civil rights in the digital age, and to create an International Bill of Digital Rights.

WE CALL ON GOVERNMENTS to sign and adhere to such a convention.
Before You Go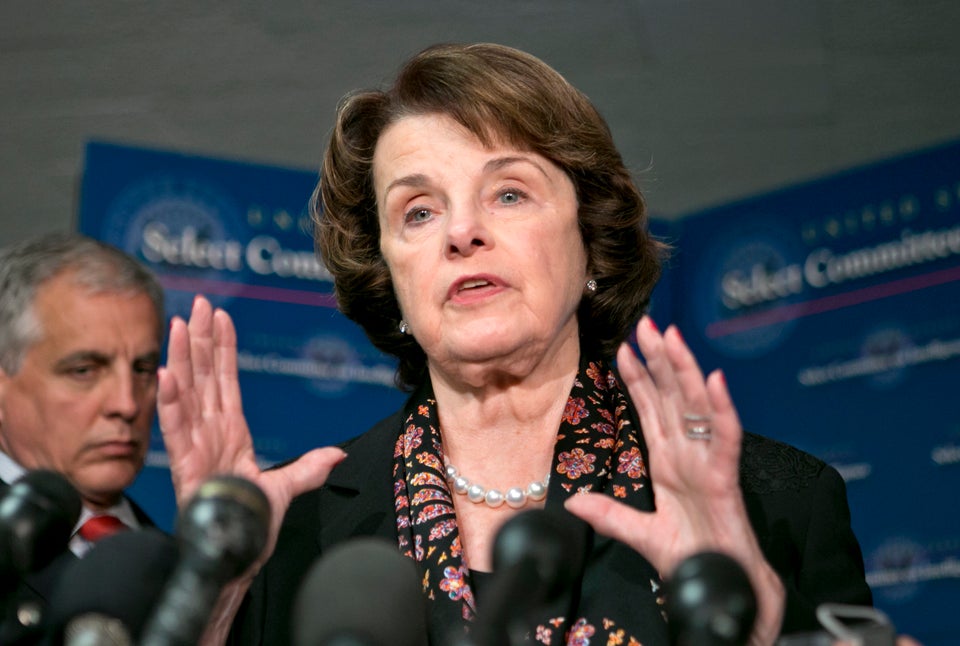 Politicians React To NSA Collecting Phone Records
Popular in the Community