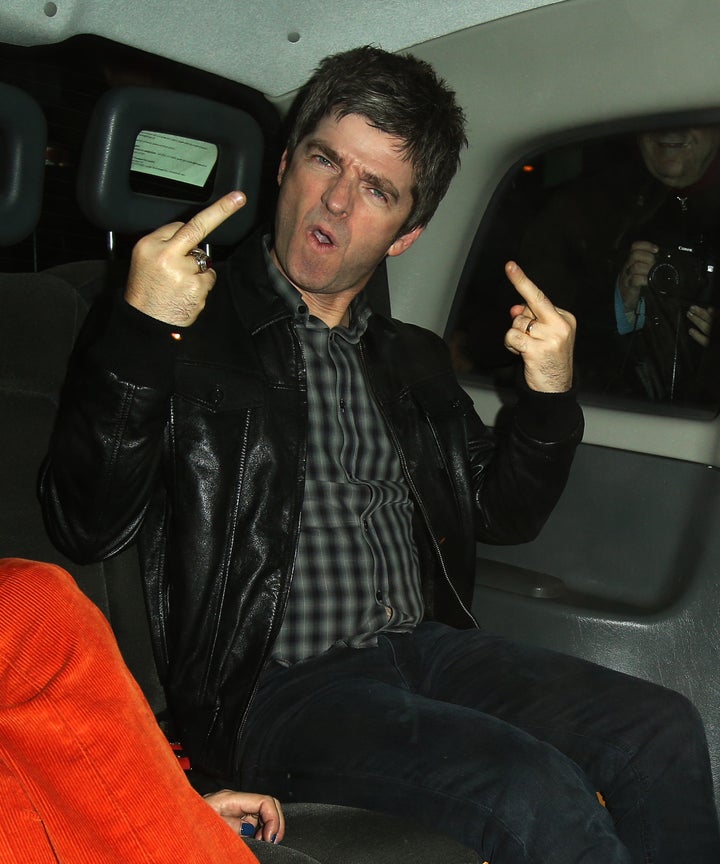 Noel Gallagher, misanthrope and former Oasis frontman, is -- shocker -- complaining about his fellow musicians yet again. 
"Fame's wasted on these cunts today. Bar Kanye," the 48-year-old told Esquire U.K. "You watch him on the MTV Awards and you think, "You can fucking stay, you're alright."
He continued, "Does anybody give a fuck about what any of these current pop stars are up to? Who gives a shit what fucking One Direction do? Cocksuckers, all of them in rehab by the time they're 30. Who gives a shit what Ellie Goulding is up to? Really? Adele, what? Blows my fucking mind. It blows my fucking mind. Nobody cares! Fame's wasted on them, with their fucking in-ear monitors and their electronic cigarettes. And their fragrances that they're bringing out for Christmas. You fucking dicks."
"People think I hate being famous and I don't. I'm really frightened of it. I think it's really toxic, and I think it's really easy to be dragged into it," Adele told the magazine.
But maybe a better question than wondering if fame is wasted on Adele, is wondering if Gallagher means anything he says. 
"The worst thing for an interviewer to say if you're doing a big magazine: 'So, I want to talk about the new record.' You just go, 'God. Why? We've just listened to it. That's all there is to say about it.' People are not interested in how I went from G-minor to fucking F-sharp major," he told Esquire U.K., who in turn asked the musician what he'd like to be asked about.
"Anything other than that. I have an opinion on everything and if I don't have an opinion, I'll fucking make one up on the spot."
PHOTO GALLERY
Whoa, Doppelgängers
REAL LIFE. REAL NEWS. REAL VOICES.
Help us tell more of the stories that matter from voices that too often remain unheard.