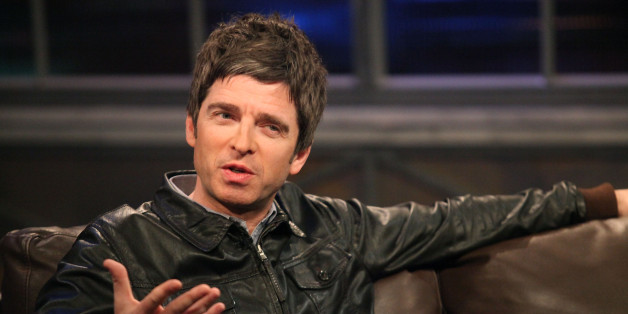 Noel Gallagher isn't holding back in recent interviews. In conversation with Rolling Stone, the High Flying Birds frontman (and former Oasis guitarist) called Zayn Malik a "fuckin' idiot" for deciding to leave One Direction.
"It's a strange thing for that lad to have done at that age," Gallagher told Rolling Stone. "The greatest quote was — I laughed out loud when I read it — 'I just want to be a normal 22-year-old.' Pfft. Who wants to be a normal 22-year-old?! Hang on a minute. You can be fucking anything that moves and gettin' paid half a million dollars a week, you fuckin' idiot. You want to be a normal 22-year-old? Have you met any normal 22-year-olds? They're fuckin' shit-for-brains. What are you talking about, you fuckin' idiot?" And later, "I'll say this to you, Zayn: You might have wanted to be a normal 22-year-old, but you won't want to be a normal 25-year-old."
Malik left the band back in March and in his first interview post-split, he told British paper The Sun, "I feel like I've let the fans down but I can't do this anymore. It is crazy and wild and a bit mad but, at the same time, I've never felt more in control in my life ... And I feel like I'm doing what's right."
Even if Malik doesn't consider Gallagher's career advice, the other members of One Direction seem to be taking a page from his book. When Gallagher stopped by HuffPost Live this week, he commented on One Direction member Liam Payne's claim that their new album will sound "a bit Oasis-y." "Honestly, I cannot wait to listen to what their version of 'Oasis-y' means," Gallagher said. "What if it's brilliant though? What if it's amazing?" Either way, it definitely won't feature Malik.
Calling all HuffPost superfans!
Sign up for membership to become a founding member and help shape HuffPost's next chapter
BEFORE YOU GO
PHOTO GALLERY
Zayn Malik quotes