A former Colorado charter school principal is claiming she was terminated from her job after attempting to halt a practice that embarrassed students.
Although the charter school is allowed to set its own policies, other schools in the Denver area notify parents when students do not have money for lunch, rather than stamping their hands, according to Colorado outlet the Daily Camera. Roni reportedly was told that some children were too embarrassed to go through the lunch line because of the practice.
"The kids are humiliated. They're branded. It's disrespectful. Where's the human compassion? And these are little children," Roni said to CBS Denver.
An attorney for the school, Barry Arrington, told CBS Denver that Roni's claims were "baseless." However, he would not go into more detail about the matter.
"Regardless of whether Ms. Roni can be reinstated or not, members of this group want Peak to Peak to take steps to restore her reputation in the educational community, a reputation that has been unfairly tarnished by the events of this fall," says the group's website.
While these school officials bicker, kids in need still go without. If this story angered you, check out Feeding America's Backpack Program to help provide meals for families who can't afford enough food.

Related
Before You Go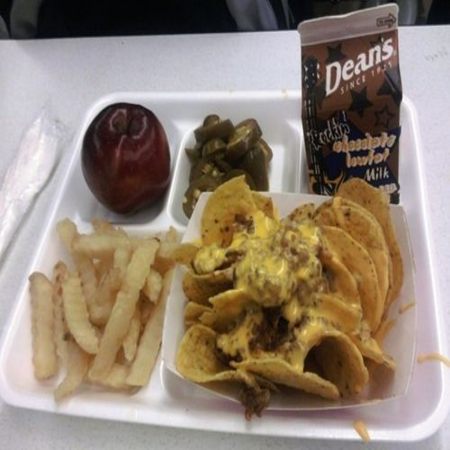 Show Us Your School Lunch!
Popular in the Community