Living in this current landscape of negativity, uncertainty, and divide, music is the one thing that brings us together. For me, this song is a way to shine light on these issues while at the same time offering what I hope is an escape, and some relief where I always find it - in music.~ Noise Cans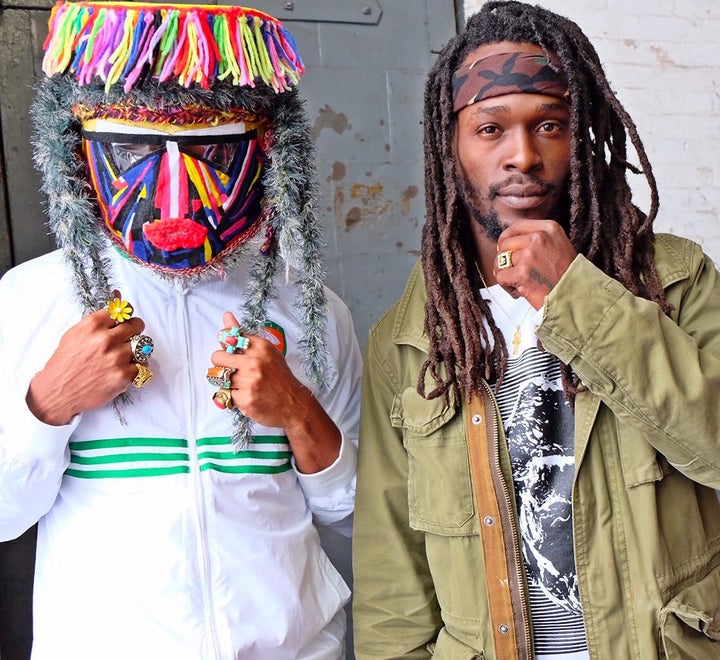 Lead by the notoriously masked Caribbean showman, Noise Cans teams up with Jamaican roots reggae vocalist Jesse Royal on the protest song, "No War"— a timely tune that bridges dubby vocals and Jamaican vibes with memorable electronic vibrations.
"No War" highlights Jesse Royal's nostalgic vibe, hearkening to the times of Bob Marley, his childhood friend Daniel "Bambaata" Marley's grandfather. Now revered as leader of the "Reggae Revival," Royal's songs inspire listeners to love and connect with one another— something "No War" awakens.
The political message is no stranger to Noise Cans, as inspiration is drawn from the Gombey, a tradition that has become synonymous with resistance in the Caribbean. In general, Noise Cans embeds a modern embodiment of this rich folkloric African, Indigenous, Caribbean tradition in music.
Aside from the political nature of "No War", the catchy synth mixed with a fluid bass groove and drum kick makes for an enjoyable musical ride to fuel us during this rocky political climate.
Related
Popular in the Community