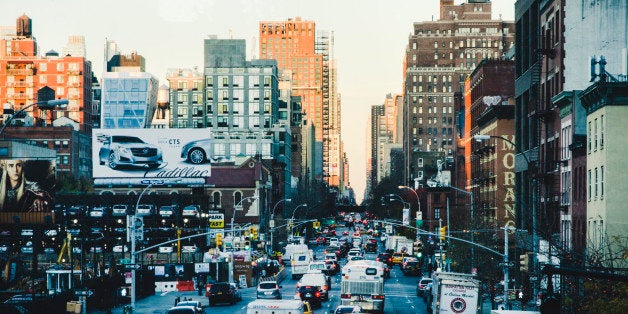 As urban communities grow and rural ones shrink, noise pollution is a growing problem. Traffic and other transportation-associated noise are sometimes to blame for sleep disturbances, which in turn may contribute to weight gain, cardiovascular risk and a host of other potential health problems.
It makes sense that if traffic noise is disrupting a person's sleep, they're at higher risk for weight gain. According to a 2012 review of 18 studies on sleep and appetite, bodies getting six hours of sleep or less start producing more gherlin, otherwise known as the "hunger hormone." So even if a person is clocking seven to eight hours of sleep every night, it's probably not high quality if it's constantly disrupted.
Of course, more research needs to be conducted in order to actually draw conclusions about whether or not traffic noise causes weight gain; the new Swedish study simply found an association between the two. But according to The Independent, researchers said that because high cortisol levels are linked with belly fat, the findings make a lot of sense.

The Worst Traffic Congestion In North America