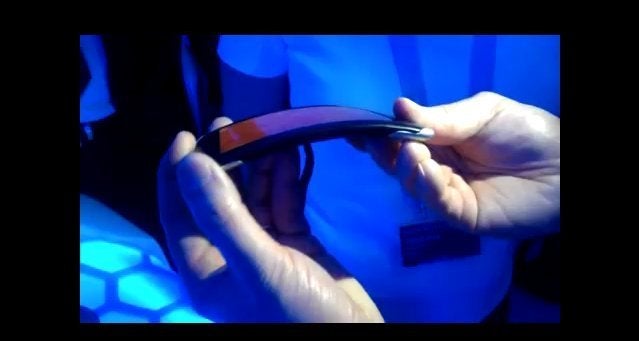 Come on, smartphone! Let's do the twist!
The screen is controlled by the way that it is bent or twisted or flexed, not by the way it is touched. Here's a video from the Nokia Blog that captures the device in action:
Tech site This Is My Next also got to play around with it, and says that it is made out of plastic, including the AMOLED display. Bending the phone (the entire phone!) inwards towards you or outwards away from you controls zooming inwards and outwards; twisting the phone (twisting the entire phone!) controls volume and playback.
Right now, the Kinetic Device is strictly in prototype and may never become a consumer reality, but we sure hope that these Gumby Phones catch on, at least so that we can give them a try.
Whether they hit stores or not, Nokia's flexible handsets are certainly more attractive than similar concepts we've seen in the past, such as the PaperPhone device, a bendable E-Ink display that can play music and make calls depending on how you twist the screen.
Take a look at the less-polished PaperPhone (below).
For more hands-on videos of the Kinetic Device in action, check out CNet and The Inquirer.

Related
Popular in the Community