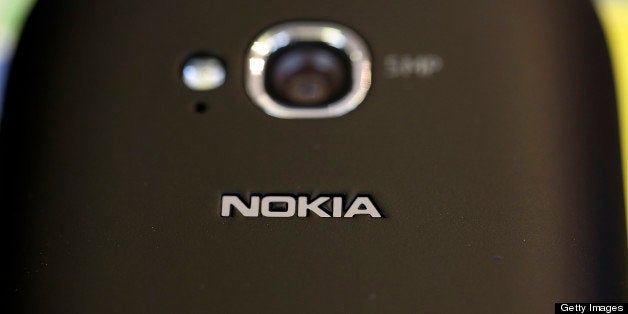 (Reuters) - Nokia investors told Chief Executive Stephen Elop on Tuesday that they were running out of patience with his flagging attempts to catch up with market leaders Apple and Samsung in smartphones.
Many shareholders at the annual general meeting in Helsinki said Elop should reconsider his 2011 decision to switch to the phone operating software made by his former employer Microsoft, which has left the company scrambling to get back in the race from a standing start with its new Lumia range of smartphones.
"You're a nice guy ... and the leadership team is doing its best, but clearly, it's not enough," one shareholder, Hannu Virtanen, told Elop. "Are you aware that results are what matter? The road to hell is paved with good intentions. Please switch to another road," he said.
The transition to Windows Phone from Nokia's own Symbian system was meant to take two years. That period is now over, and while recent results have shown growth in sales of Lumia smartphones using Windows Phone 8 software, the volumes pale in comparison with the top Samsung and Apple models, and sales of its regular mobile phones have plunged in the meantime.
Nokia shares have also plunged, now trading at 2.72 euros, a fraction of their 65-euro peak in 2000.
Asked why they still held Nokia stock despite poor results and a suspension in annual dividends, some older attendants at the AGM admitted to being sentimental about a firm that symbolized Finland's rebirth after the collapse of the Soviet Union in the early 1990s, its main trading partner.
Institutional investors have been less willing to cling on; Finnish pension fund Ilmarinen, its second-largest shareholder, recently revealed it had cut its stake by 27 percent in the first quarter.
Elop on Tuesday reiterated the company's commitment to Windows Phone software.
"We make adjustments as we go. But it's very clear to us that in today's war of ecosystems, we've made a very clear decision to focus on Windows Phone with our Lumia product line," he said. "And it is with that that we will compete with competitors like Samsung and (Google's operating system) Android."
Juha Varis, senior portfolio manager at Danske Capital, which owns Nokia shares, said Elop may be making a mistake.
"He has closed doors," he said in a phone interview. "They don't have new ideas now. Their fate is all in Windows Phones."
Some analysts have also been critical, saying Lumia sales were not strong enough to ensure the company's survival.
Nokia sold 5.6 million units of Lumia handsets in the first quarter. That was up from 4.4 million in the previous quarter, but its market share was still only about 5 percent, with Apple and Samsung together controlling over half the market.
"He's managed to decrease costs but not to increase market share," said Magnus Rehle, senior partner in Greenwich Consulting, which advises telecoms companies.
"Maybe they could go back to Google and say we also want to go with Android. Even if it hurts. Microsoft, they've had their chances, and are not managing to take off," he said.
In the absence of a Plan B, analysts said Nokia's best bet would be to focus on selling cheaper smartphones, or feature phones with some smartphone capabilities such as its higher-end Asha handsets, in emerging markets.
Sources also say it will soon begin selling new, higher-end Lumia phones through Verizon Wireless in addition to its current partnership with AT&T.
But few expect it to help Nokia gain significant share in the U.S. smartphone market any time soon.
"Their best chance of success isn't going head to head with Apple. We think it will be in the mid-range," said Morningstar analyst Brian Colello in Chicago.
"That's $300 rather than the $600 models. That's where customers in emerging markets and first-time buyers will be looking."
Analysts were more hopeful about prospects for Nokia's Lumia 521, a low-end smartphone, due to go on sale at Walmart later this month at an unsubsidized price of under $150.
"They've lost the battle in expensive smartphones to Apple and Samsung. And at the low end, they have very strong competition from the Chinese. But there's still a possibility to fight in emerging markets," Rehle said.
Elop said Nokia would announce new Asha models soon. He is due to attend a news conference in New Delhi on Thursday.
(Editing by Will Waterman)
Before You Go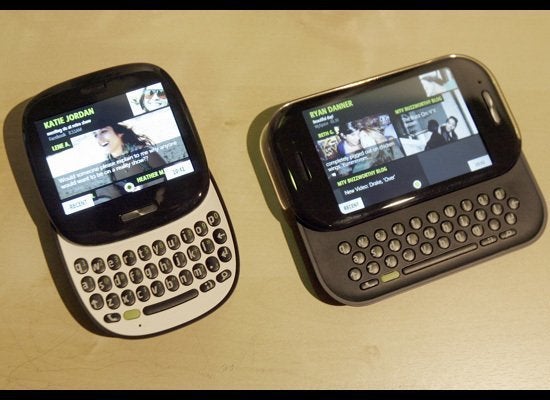 Microsoft's Worst Gadget Flops
Popular in the Community