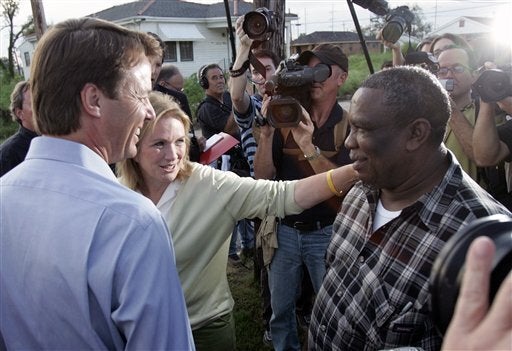 The mainstream media script this week is that Barack Obama won Iowa and Hillary Clinton lost, but not so much that John Edwards came in second. Spending the last few weeks in New Orleans, I learned that John Edwards is still heavily favored in dinner table conversation for more reasons that the fact that his presidential campaign launched there.
On the Republican side, it is still the deep south. Driving through Mississippi I saw a minivan decorated for Huckabee like he was a winning soccer team. And there's a Ron Paul banner in the middle of the Warehouse District because New Orleans is nothing if not a haven for the antiestablishment. Ignatius J. Reilly called. He wants his outrage back.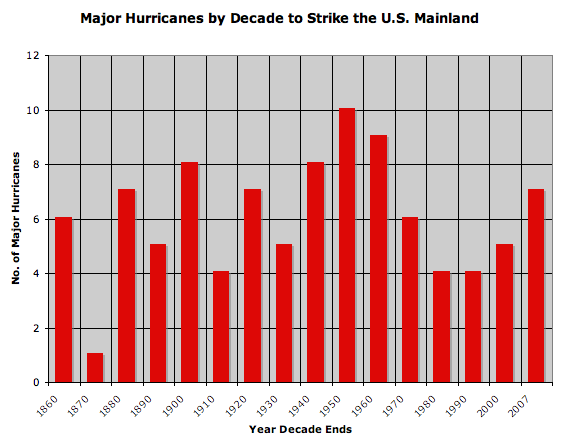 Gulf Coast voters have an Edwards endorsement today from Levees Not War with the unambiguous headline, "Democrats need a tough candidate who won't hesitate to kick the Republicans in the balls." They say:

"It is not often we wish we lived in New Hampshire (nice place to visit), but we sorely wish we could be there on Tuesday to 'vote early and often' for John Edwards . . . It is not only that John Edwards had the good sense and correct priorities to launch his campaign for the presidency from New Orleans (take note, presidential debate site committee). And it's not just Edwards' plan to remove all U.S. troops from Iraq within 10 months--something his competitors haven't offered. We don't favor Edwards only because he alone has spoken consistently as a populist public defender against the 'iron grip' of corporate special interests on Washington. Nor is he our favorite merely because he has the best health care plan (Paul Krugman's praise sounds right to us).

We vote for John Edwards for all of these reasons, but especially because Democrats need a tough, combative lead candidate to whip the Republicans, who are vicious fighters in a presidential campaign--especially when they're desperate. Barack Obama is marvelous and would also be a good president, but we worry he doesn't have the aggressiveness to kick the Republican operatives in the balls, the way they always do to Democrats. In Nov. 2004 it was Edwards the courtroom attorney who wanted to challenge the Ohio vote counts before conceding, but John Kerry decided otherwise.

John Edwards has the optimism, the intelligence, and the gut-fire and bulldog tenacity to get the job done . . . He's also a realist. He knows the status quo won't give an inch without a struggle. About dealing with corporate interests such as the drug and oil and insurance companies, he says, "Some people argue that we're going to sit at a table with these people and they're going to voluntarily give their power away. I think it is a complete fantasy; it will never happen." We often say 'We Want Roosevelt Again.' We know we're not going to get Franklin Delano, but in John Edwards we see just about the closest thing to FDR we've seen in many years."
The most surprising comment about Obama's chances was from a New Orleans musician who, at 70 years old, said "A black man will not be president of America. Not in the next hundred years." He was talking to an L.A. documentary crew and recalled having to stay in separate hotels, enter through the back of the club and get barred from playing with white musicians. The last is the factor that convinced Louie Armstrong to announce that he was leaving New Orleans and never coming back.
Given the results of Iowa, his generation may be talking about a divided America that no longer exists.
Whatever the case, two displaced New Orleaneans froze to death under a bridge this week in a tent village that's only going to grow if nothing changes. This city is front and center in a litmus test of which candidate is ready to save whoever is left in 2008.
Popular in the Community