A top European restaurant reopens in December with some major changes to management ― namely, promoting a longtime dishwasher to partner.
Noma, a Copenhagen restaurant with two Michelin stars, closed its doors Friday with plans to move to a new location with a vegetable farm. When it reopens, dishwasher Ali Sonko, 62, will be a partner in the business. Chef and owner René Redzepi shared the news on Instagram this week:
Sonko, who immigrated to Denmark from Gambia 34 years ago, has been working in Noma's kitchen since the restaurant opened in 2003. Noma, which serves locally sourced Nordic fare, was named the world's best restaurant by Restaurant Magazine three years in a row.
When Noma first took the magazine's top spot in 2010, Sonko planned to travel to London with other staff to accept the award. Sonko ultimately couldn't go due to issues with his visa, but Noma employees took the stage wearing shirts plastered with the dishwasher's face.
Rezepi first made the partnership announcement over the weekend at a party celebrating the restaurant's temporary closing, where he called Sanko "the heart and soul of Noma."
"I don't think people appreciate what it means to have a person like Ali in the house," Rezepi said, according to Danish newspaper Berlingske. "He is all smiles, no matter how his 12 children fare."
Sanko should be well prepared to take a bigger role in the new iteration of the restaurant. According to The Guardian, he was a farmer in Gambia before he moved to Denmark.
Two Noma managers also will become partners, Redzepi said in his Instagram post.
"This is only the beginning, as we plan to surprise several more of our staff with a piece of the walls that they have chosen to work so hard within," he wrote. "This move is one of the happiest moments of my time at Noma."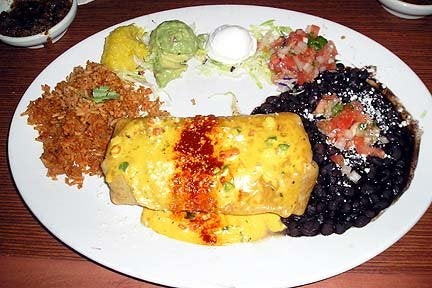 America's Top 10 Casual Dining Restaurants