Back in 2001, my wife and I decided to leave the cold climate of Nebraska behind and embark on an epic adventure to find our perfect retirement destination. We traveled to several different countries in search of our dream home, creating incredible memories in the process and opening our eyes to the immense possibilities that living abroad has to offer. On our travels, we enjoyed new food, new locations, made new friends, and lived the kind of happy, healthy retirement few could dream of just a few short decades ago.
And now, a nomadic retirement is easier and cheaper than ever before.
It's often said that the Internet has changed everything. It has certainly changed the experience of people who've chosen to move to other countries to retire.
Successful expat retirees have always had two important characteristics: a sense of adventure and flexibility. (When I say "flexibility," I'm not talking about being able to touch your toes or do a yoga pose. I'm talking about being adaptable, thinking outside the box, learning to appreciate other cultures and ways of doing things, and relishing changes in plans and routines as opportunities rather than inconveniences.)
And right along with a sense of adventure and flexibility, successful expats, in my experience, also have strong planning skills. They do the research, they make the connections, they explore the options, and they consider alternatives.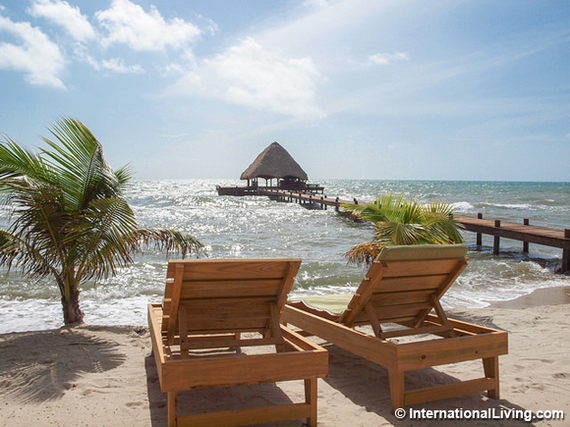 Placencia, Belize
Note that this doesn't mean they freak out when those plans don't pan out or have to change ... remember the flexibility part. Like all good adventurers, expat retirees expect and actually look forward to the occasional wrong turns, cancellations, and other inevitable bumps in the road. Most often, they lead to added adventure! Now, back to the Internet...because for adventurous, flexible retirees, the wealth of services and instantaneous, constantly updated information on the Internet is a planner's dream.
It's the third leg of the Adventure/Flexibility/Planning stool that makes for successful expat experiences.
This enhanced ability to research destinations, plan travel, and make bookings using the Internet is one thing that has put a roving, jet-set lifestyle within reach of regular retirees. Being able to research and comparison-shop an online world of destinations, strategies, transportation, lodging, and activity options has created a new species of expat ... the roving retiree.
They may settle down someday ... but not today. That's not what their retirement is about. It's about seeing as much of the world as they can, up close and personal, now that they have the chance.
It's about crossing places like Paris and Ambergris Caye and Lisbon and Puerto Vallarta and the highlands of Ecuador off their bucket lists ... often by actually living in each one of their dream destinations for a while. It's more than being a tourist. It's being a citizen of the world.
Oh, they may be searching the whole time for the perfect spot to eventually settle down. But because they're adventurous, flexible, and can change plans quickly and effectively, they know they don't have to find it today, or tomorrow, or next month, or next year.
For them, the journey truly is the destination, at least for a while. And it's a destination they've waited all their working lives to reach.
And you don't need a jet-setter's bank account to lead this jet-setting lifestyle. That's because, in our experience, most of these adventurers are also lifelong bargain hunters. They know the value of a dollar, and they love the opportunity to get the most value for each one.
And what better happy hunting-ground for a bargain-loving world traveler than the Internet? It's all right there, in real time ... all the B&Bs, all the car hire services, all the airfare comparisons, all the excursions, all the meal packages, all the bus schedules, all the travel times, all the currency exchange rates, all the tips and tricks of people who have done it before. And all the Facebook posts and blogs and community websites of the people doing it right now.
To be sure, roving retirees have existed as long as retirement has existed. And they've always had these three distinguishing qualities: love of adventure, flexibility, and a knack for planning.
The difference today is that there has never been more or better tools for the planning part of the equation. Which, in turn, means that the roving lifestyle has never been within easier reach of more retirees, regardless of how big or small their bank accounts are.
It's a big world out there, and thanks to modern technology, any retiree can now afford to see more of it than ever before. Now, more than ever, the world really is at your fingertips.
This article comes to us courtesy of InternationalLiving.com, the world's leading authority on how to live, work, invest, travel, and retire better overseas.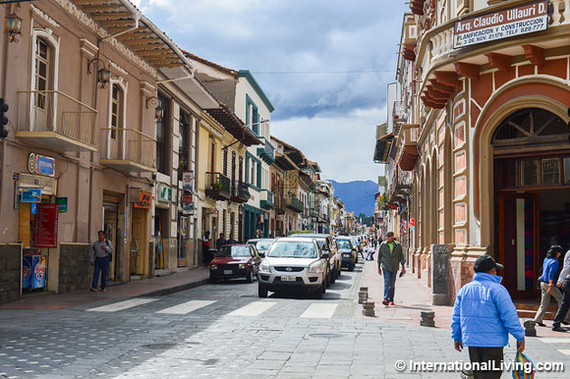 Cuenca, Ecuador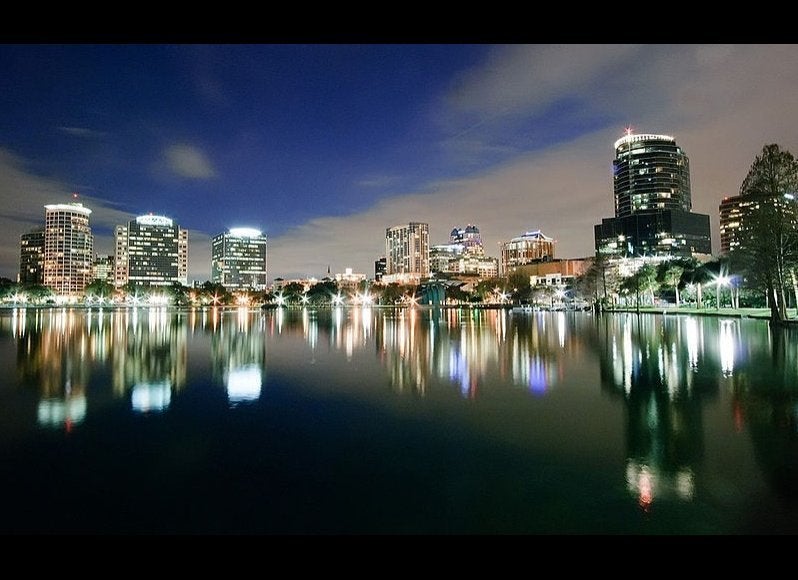 Top 8 Destinations For Multigenerational Travel
Related