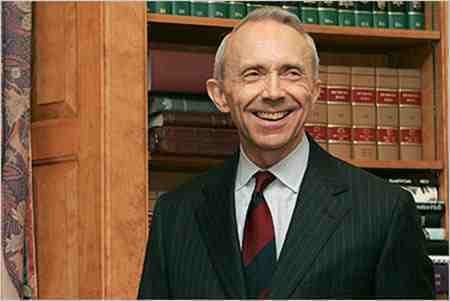 Women make up 51% of our nation's population.
Yet only 17% of the seats in Congress are held by women. Only 3% of corporate CEOs are women. And just one out of nine Supreme Court justices is a woman.
President Obama can change that.
Since Sandra Day O'Connor's retirement from the Supreme Court four years ago, Ruth Bader Ginsburg has been the sole female Justice.
Now, with Justice Souter's recent retirement announcement, President Obama has a chance to nominate an intelligent, well-qualified person to the Supreme Court -- and I believe that person should be a woman.
We need a Supreme Court that is more representative of all Americans, so that its decisions better reflect the diversity of life experiences and points-of-view in America.
Many pundits have warned President Obama to make his choice based on merit -- and I agree. In fact, there are many highly qualified women to choose from.
When 96 percent of all Supreme Court Justices throughout our history have been men, clearly it is evident that we need another woman on the Court.
It's time to change that.
Calling all HuffPost superfans!
Sign up for membership to become a founding member and help shape HuffPost's next chapter