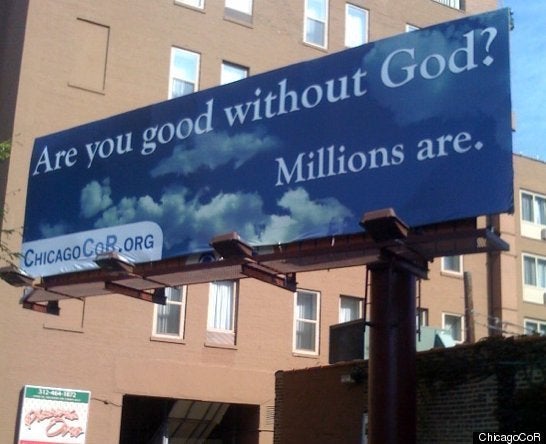 A group of Chicago atheists, agnostics and humanists who believe society is inundated with religious messages has decided to push back with a billboard ad that asks, "Are you good without God? Millions are."
Fred Edwords of the Chicago Coalition of Reason told WBBM Newsradio the collection of groups rented the billboard space at LaSalle and Grand in an effort to get their point of view out into a world where spiritual and religious messages are everywhere.
The billboard features a blue sky and scattered clouds, as well as the coalition's web site address.
"The Chicago Coalition of Reason (Chicago CoR) is an exciting group of organizations in the Chicago area, each of which celebrates a human-centered and naturalistic approach to life," the coalition's site reads. "For us, non-dogmatic and rational approaches to ethics, culture and the human experience are the most meaningful and satisfying."
Popular in the Community