WASHINGTON -- Chiding companies such as Jimmy John's and Amazon.com, Senate Democrats introduced a bill Wednesday that would forbid employers from requiring low-wage workers to sign noncompete agreements, a practice they said locks workers into their jobs and depresses wages.
The bill, called the Mobility and Opportunity for Vulnerable Employees Act, or MOVE Act, would bar noncompete agreements for workers earning less $15 per hour, and would require companies to inform job-seekers ahead of time if they will be asked to sign one. The legislation was introduced by Sens. Chris Murphy (Conn.) and Al Franken (Minn.), who were joined by Sens. Elizabeth Warren (Mass.) and Richard Blumenthal (Conn.) as co-sponsors.
Murphy said Wednesday that the purpose of the bill was to assure a free labor market, so that workers on the lower end of the income scale can freely move to jobs that pay better.
"If workers can't go to a competitor for a promised higher wage, then the market fluidity -- the labor fluidity that creates upward pressure on wages -- disappears," Murphy said at a press conference. "If workers are locked into jobs because of noncompete clauses, then there is no reason for companies to raise their wages."
The Huffington Post reported last year that many low-wage employees at Jimmy John's sandwich shops had been asked to sign noncompete clauses, agreeing not to work at competing sandwich shops for two years after their employment ended. (It was left to franchisees whether to execute the agreement, and use of the clause varied from location to location.) Congressional Democrats, in response, asked the Labor Department and the Federal Trade Commission to investigate the use of such contracts.
In March, The Verge reported that Amazon.com had been asking low-wage temporary warehouse workers to sign similar agreements, potentially barring them from working at competitors for 18 months after their Amazon stints. Amazon said it would stop asking workers to sign the agreements after The Verge report.
Noncompete agreements are common for high-ranking executives or workers who may hold proprietary information, such as software engineers. The contracts give companies peace of mind in knowing a worker with sensitive information can't jump ship and take it to a competitor. But as The New York Times reported last year, the use of noncompetes has spread to low-wage jobs, such as camp counselor, where it's not clear what sort of secrets the worker could hold.
As HuffPost reported in November, even a doggy day care chain, Camp Bow Wow, has required dog-sitters to sign noncompete agreements as a condition of employment.
Critics of the agreements say they disrupt a free labor market and prevent workers from taking their skills to the highest bidder, thereby reducing worker bargaining power. And even though a noncompete would be difficult to enforce on a low-wage worker -- under most state laws, such agreements must be reasonable in scope -- critics say they may still present a barrier to workers who can't afford to fight them in court.
The bill introduced by Murphy and Franken would bar noncompete agreements for low-wage workers by amending the Fair Labor Standards Act, the Great Depression-era law that established a minimum wage and overtime pay. The senators said Wednesday that if it does not move as a stand-alone bill, they would look to attach it to other legislation as an amendment.
"I would really like to hear the argument against this," Franken said. "I don't think this is really that hard a lift."
The bill's introduction drew praise from the National Employment Law Project, a left-leaning nonprofit that advocates for low-wage workers. At a press conference, Judy Conti, federal advocacy coordinator for the group, said she hopes the legislation will encourage low-wage employers to abandon the practice of using noncompetes.
"And we hope state legislators take note and work on similar measure across country," Conti said of the bill.
Before You Go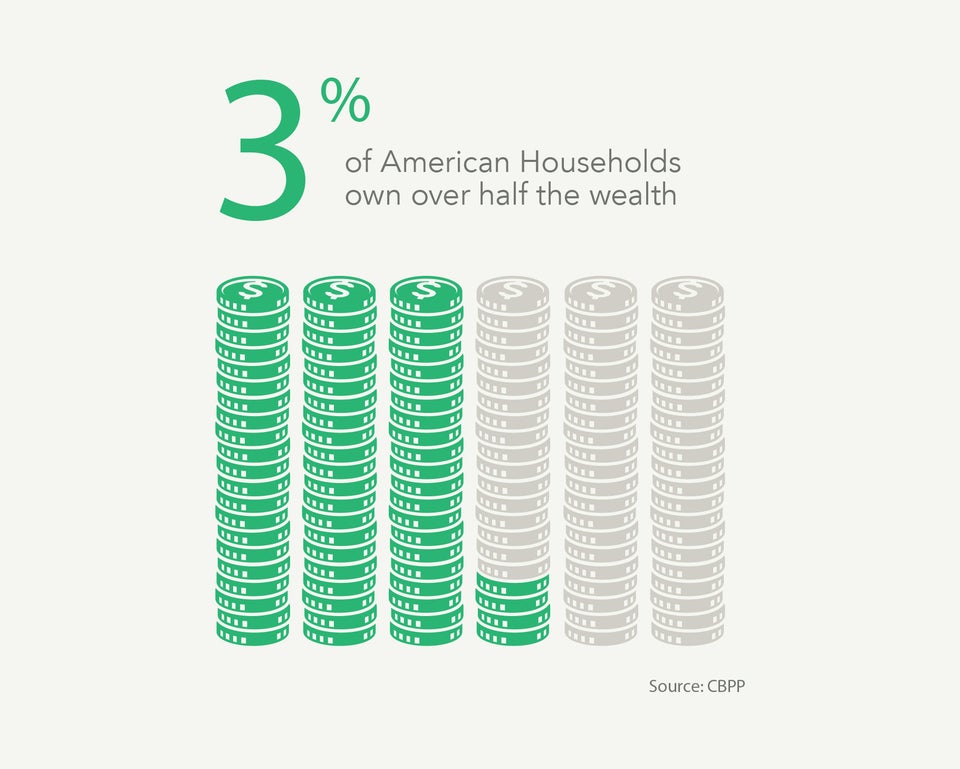 Income Inequality In California
Popular in the Community