The skyrocketing consumer demand for non-GMO products was more apparent at this year's Summer Fancy Foods Show in New York City than in any previous years. Booth after booth displayed the "Non-GMO Project Verified" logo, so as I tasted my way around the largest food expo to grace NYC's Jacob Javits Center, I found myself talking non-GMO with dozens of food and drink producers and buyers, concluding that whatever the science proves or doesn't prove, consumers want non-GMO, and they want transparency.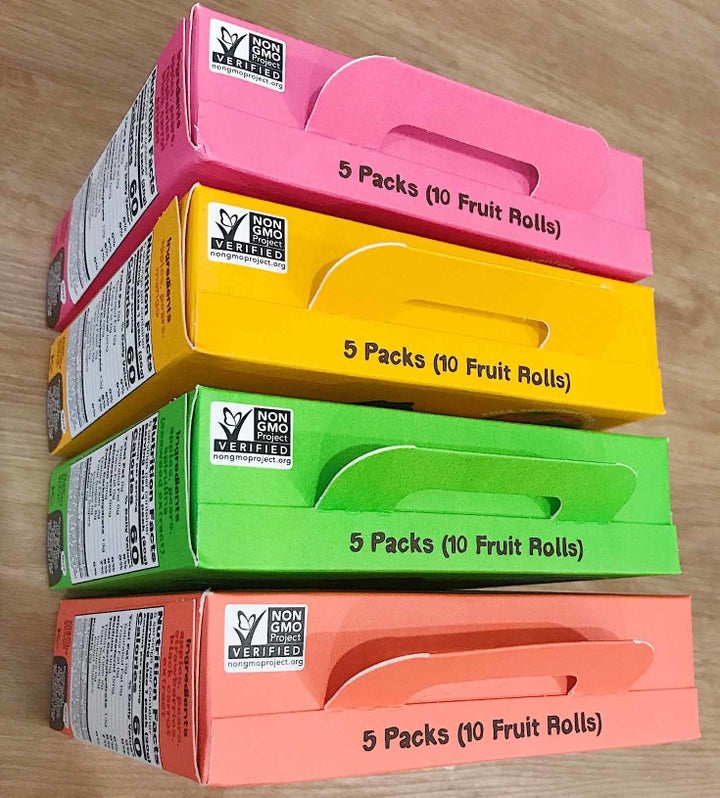 Indisputable consumer demand doesn't seem to make non-GM foods any less controversial in the face of scientific debate over GM foods, and in my research following the Fancy Foods Show and in interviews with producers of some of my favorite products at the Show, I discovered a battle not only between GMO and non-GMO, but over the issue of labeling, both whether to label and which certification is more valid, Non-GMO Project Verified or USDA Certified Organic.
"In a lot of consumer's minds today, I think non-GMO has a lot more credibility than organic, so it was important for us to get the Non-GMO Project certification as credibility for our customers and our retailers," said Diane Roy, President of the US division of Aurantiaca, which owns Obrigado, a Brazilian coconut water that launched this year at Fancy Foods. "It's necessary to communicate to our customers because with the laws today, people just don't know. So by labeling non-GMO we put it in the hands of our customers to decide if it's important to them and if they want it or not."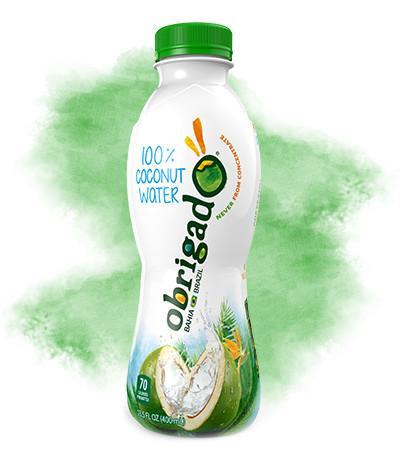 Another product that launched at Fancy Foods was Britain's #1 fruit snack, Bear Yoyo, pure fruit rolls with "No added nonsense" and a huge following of kids who travel the globe via the friendly Bear's post cards in each box. Speaking with Christian Quie, Director of US Natural Foods that owns the Bear Yoyo brand, it was evident that this company also wanted to launch with Non-GMO Project certification. "We actually heard from buyers in the US that Non-GMO Project verification was very important to consumers, that today it was even more important than certified organic, which is interesting since USDA Certified Organic is invariably non-GMO as well."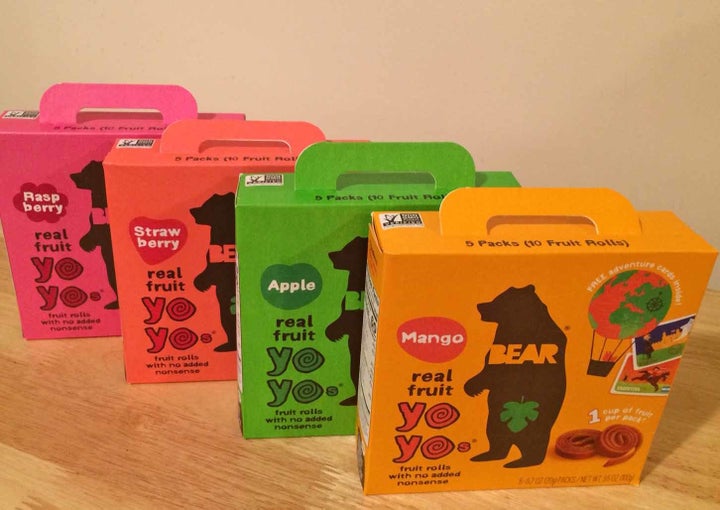 A veteran in the industry, having worked for General Mills for ten years on both conventional brands like Cheerios and organic brands like Annie's, Quie had a lot to say on the topic, having dealt with the impact of consumer demand in real time. "I just don't think GM-foods have been around long enough for us to really know if they're good or bad, but it's clear that today people look more to non-GMO as a way to eat clean and eat healthy. So whatever the science says, the non-GMO label is important to consumers so we wanted to launch here with that claim."
Yet it's not always easy for a European producer of non-GMO foods or drinks to get certified before launching on the US market. Patrick Mata, co-owner of Begonia Sangria out of Spain, lured me to his booth with refreshing samples of chilled red, white, and rosé Sangrias that are all organic and non-GMO. They're just not certified yet. "In Spain, there are no GM-foods consumed by humans, that's illegal. Only one type of GM-corn produced by Monsanto is legal, MON-810, and that's only legal for animal feed. So we came to the US market with Spanish organic certifications but none for non-GMO because that just doesn't exist. But you can't put a Spanish organic label on a product sold in the US, and getting that US certification is very difficult."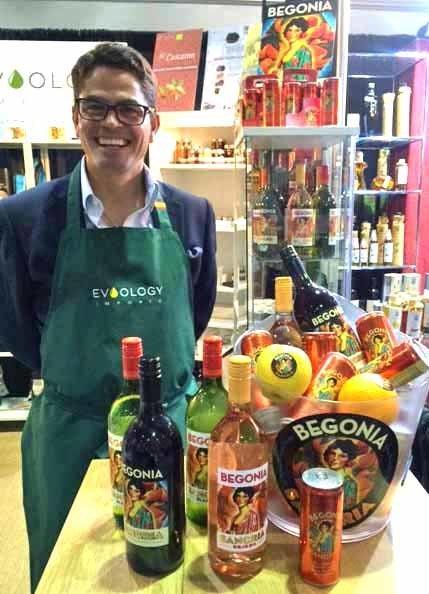 Mata elaborated, "There are no genetically modified grapes in Spain, so no Spanish wine is a product of GM-grapes. The widespread belief in Spain and in most of Europe is that genetically modified crops are bad for the environment and our health, and are actually to the detriment of global food security."
While in Europe the governing bodies look at the absence of proof and choose to be cautious, protecting their citizens from the unhealthy potential of what they commonly call "Frankenstein Foods," we here in the US haven't been given the choice by our government.
"It feels like our government and these companies have unleashed this experiment on the American public and it's like we're all Guinea pigs whether we like it or not. I feel it should be an 'opt-in' on being a Guinea pig," argued JJ Rademaekers, founder and Chief Candyman of Cocomels, delicious chocolate-covered caramels made with coconut milk. "Maybe there is value in GM-foods, but right now it's like we aren't being told we're a part of this experiment and I feel that's exactly the wrong approach."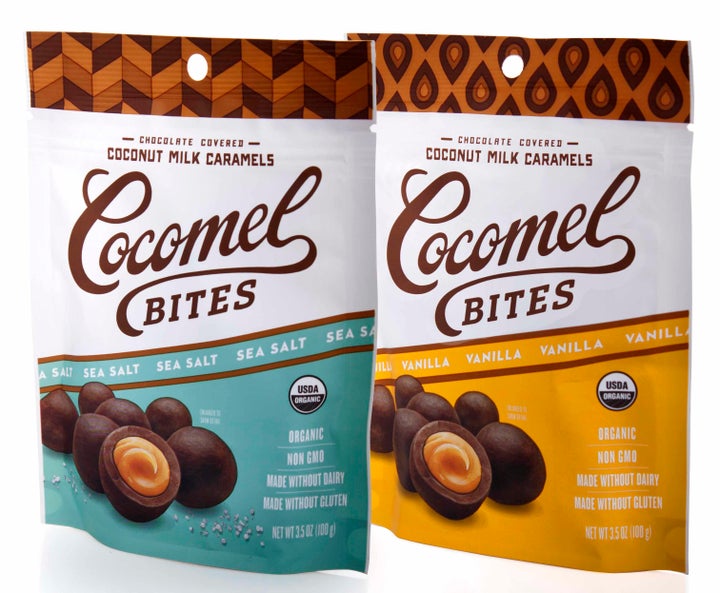 JJ, a "mostly organic and non-GMO consumer" himself, wanted to create a product that he himself would want to buy. "I know," he laughed, "sounds crazy." Rademaekers wanted to certify non-GMO and organic not just because of consumer demand or to get into certain retailers like Whole Foods who favor these products. "I feel the approach the GM-industry is taking doesn't build a lot of consumer confidence. I'm not convinced that they've adequately studied the impacts on human bodies. I don't think the Monsantos of the world have our health high on their priority list."
Yet, despite his firm belief in the value, both personally and for profit, of labeling, JJ found it "a bit frustrating" his company had to go through Non-GMO Project verification given they were already USDA Certified Organic, as was another confection-maker, Katrina Markoff, founder and Chocolatier of Vosges Haut-Chocolat, who is currently at the end of her company's Non-GMO Project verification process.
Still, it's very much worth it to Markoff for a number of reasons, despite that it's taking eighteen months and counting. "Consumers want transparency, so we want to be transparent, and certification is how to accomplish that. It's just part of our costs, part of how we operate our business. I personally like to buy both organic and non-GMO, I'm pretty hard-core shopping that way," admitted Katrina, who also explained why the non-GMO certification process was taking so long for Vosges.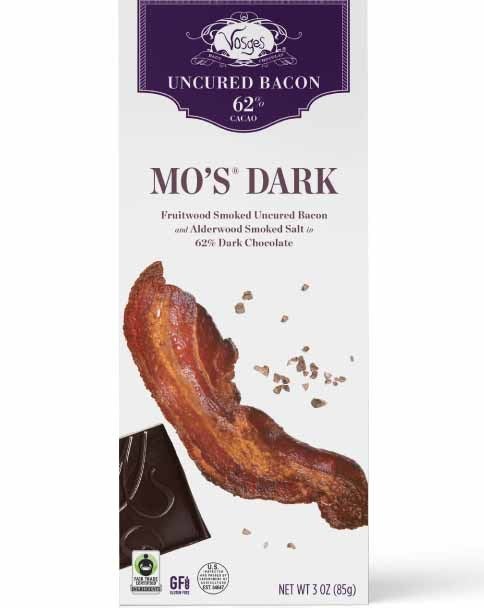 "We're working on the nitty-gritty of getting all the paperwork done so we have complete sourcing transparency," explained Katrina. As Vosges uses so many ingredients from around the world, they must present documentation for all points on the supply chain in order to secure the Non-GMO Project verification, which can be arduous. "For example, our milk powder comes from Europe so the feed has to be verified for any cows that produce the milk. It's also hard with bacon because the pig farmer can say they use non-GMO feed but then the farmer who provides the feed needs to present their own documentation."
In all the conversations I had about the challenges and costs of non-GMO verification, the producers found it was very much worth their time and resources, not necessarily because of any science that indisputably concludes that GM-foods are bad for humans or the environment, or even bee colonies, but fundamentally because it's what a growing number of people want today.
Matt Nielsen, Vice President of Operations at family-owned Nielsen-Massey Vanillas, who also happens to be Co-Chair of the Specialty Foods Association who hosts the Summer Fancy Foods Show, is on board as well for this very reason. He explained, "We listen closely to our customers and understand that interest in products that are certified GMO-free has increased. That's why, despite our products always being GMO-free, we're in the midst of pursuing Non-GMO Project certification, which we expect to receive in the coming weeks."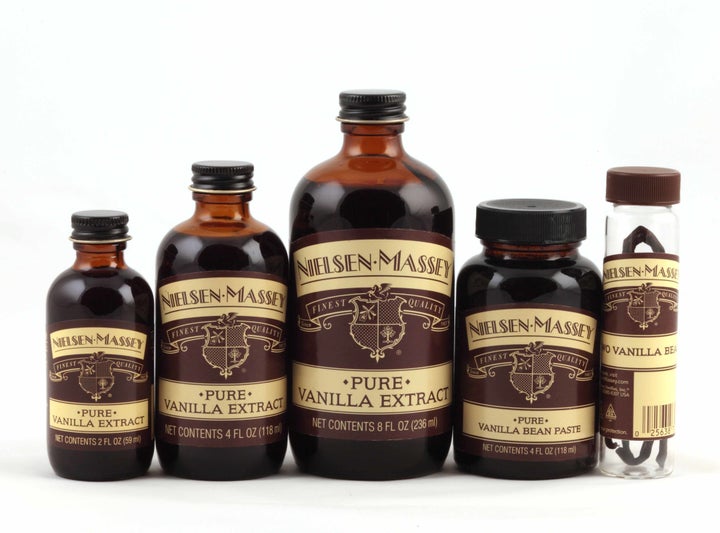 One retailer who won my taste-buds with her gourmet caramel-popcorn was Jody's Popcorn, who have yet to secure non-GMO certification and yet they source only non-GMO corn. They started getting questions from customers about their corn, since the majority of US corn is now genetically modified. "So, we started looking for non-GMO kernels and finally were able to find a supplier of non-GMO kernels that also met our standards for taste." Jody continued on to say that it's "basically impossible" to find non-GMO corn syrup in the US, and since they never use high-fructose corn syrup, she's "started playing around with non-GMO rice syrup, but we haven't been able to perfect the taste yet." Unable as yet to attain non-GMO certification, Jody's Popcorn still recognizes consumer demand and displays an icon on its packaging that declares "Non-GMO Corn."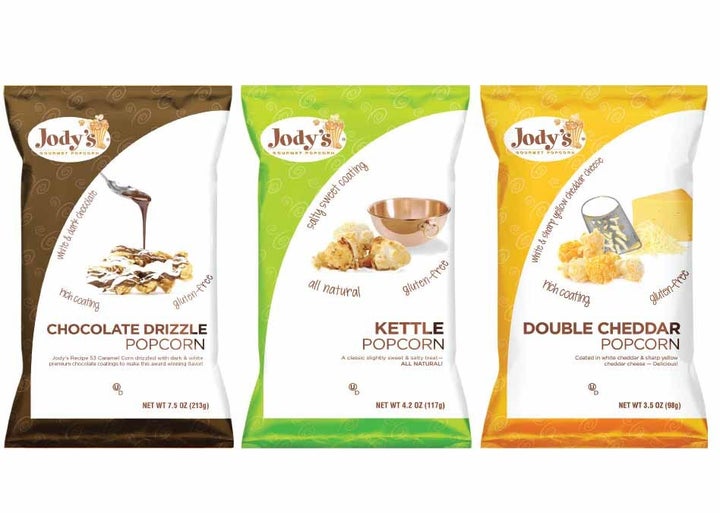 In my reading on the topic, I've been surprised to see so many question the need for non-GMO labeling. In response, I echo the sentiments of Diane Roy of Obrigado coconut water, "It's not about politics, it's about communication and transparency. Regardless of what any brands or manufacturers believe or think, certification and labeling is about consumers, they want to know."
We live in an information-rich society, we live in a capitalist society, so how can anyone argue against consumers being given this information right on their products so they can spend their dollars as they see fit? And if that spending drives an industry in one direction or another, then isn't that the supposed beauty of a free market economy at work?
Popular in the Community