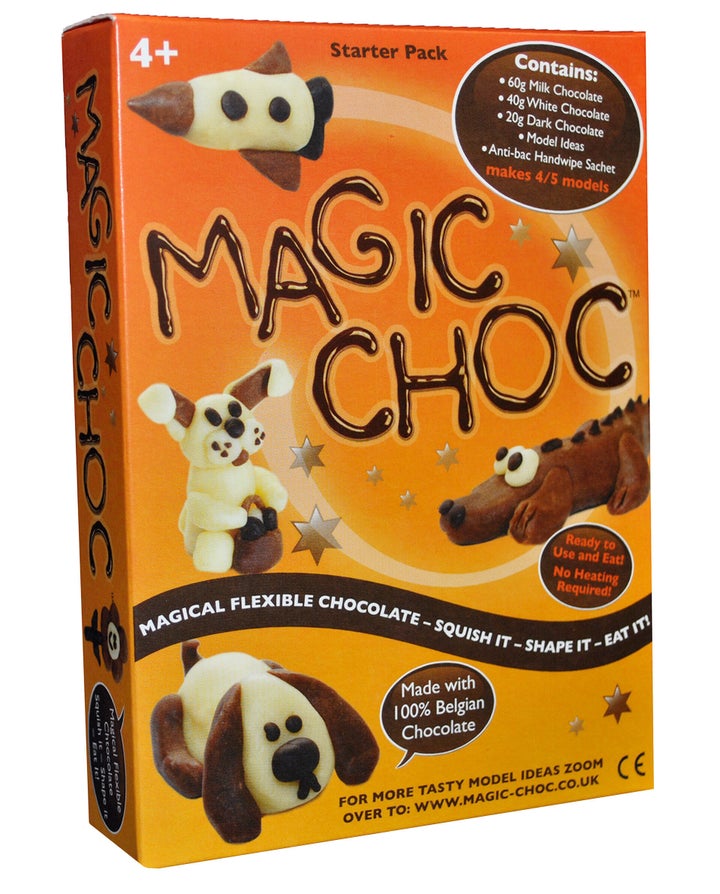 The 100% Belgian chocolate can be molded into different shapes and costs about $8 for a pack of 2 ounces (60g) of milk chocolate, 1.5 ounces (40g) of white chocolate and .7 ounces (20g) of dark chocolate. The chocolate is made from glucose syrup, cocoa mass, sugar, cocoa butter, whole milk powder, emulsifier, soya lecithin and natural vanilla flavoring. If the idea of children putting their hands all over the chocolate freaks you out, anti-bacterial hand wipes are also included.
In an email to The Huffington Post, the company explained that it has created a new method to melt and temper the chocolate so it "molds like plasticine but is edible."
Magic Choc may make a fun art project but The In Thing isn't the first to experiment with non-melting chocolate. Chocolate giant Barry Callebaut has experimented with a melt-resistant bar that was developed in a top-secret lab with an international team of food engineers. And, Hershey's created a Tropical bar as a heat-resistant treat for soldiers during World War II. But neither of these companies explicitly marketed themselves as Sculpey competitors.
What would you make? See more creations here.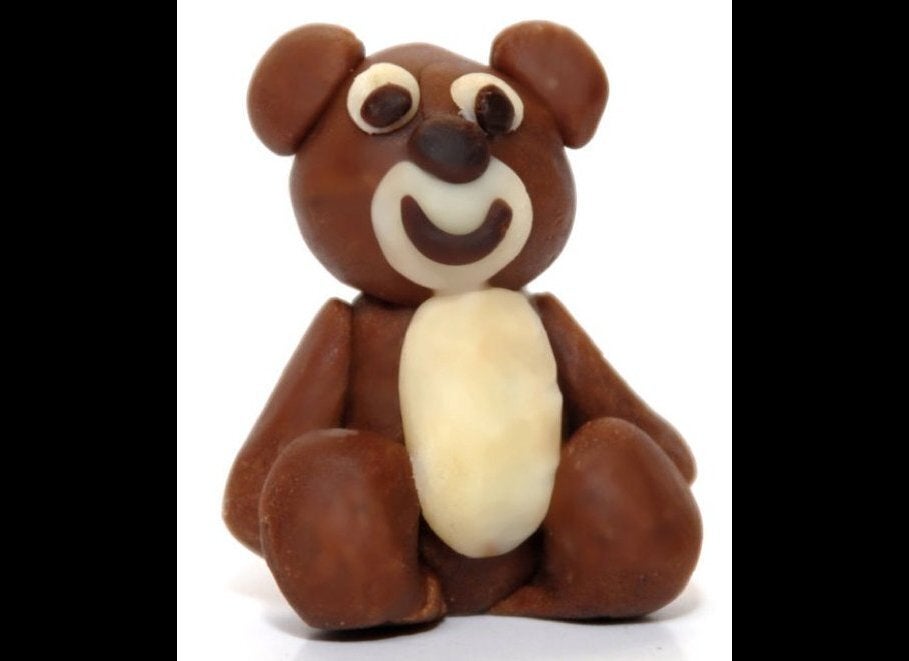 All images courtesy Magic Choc.