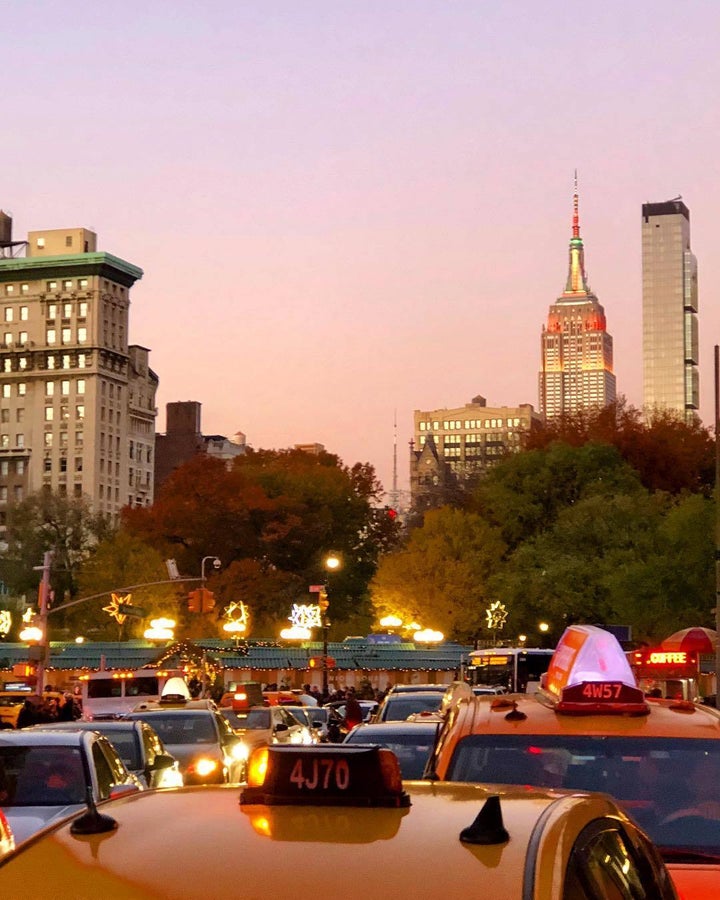 Over the past year, local government officials in New York City worked to strengthen the Big Apple's status as an immigrant sanctuary city. New York state has made similar moves--following California's example.
And while those who crusade against sanctuary cities and states spread a fear-laced gospel rooted in a paranoia of immigrants, the fact is their chants that large immigrant populations lead to high violent crime rates are flawed. New York City would seem to offer proof that the opposite is true.
New York City's 2017 homicide rate is looking like it will be the lowest since the 1950′s, according to reporting from The New York Times. As of December 27, only 286 people had been murdered in a city of 8.5 million. Compare that to 1990 when the city saw more than 2,245 murders. It is a remarkable drop.
For perspective, in 2016, Memphis, a city of just over 600,000 saw 226 murders. New Orleans, population around 460,000 saw 175 murders and Birmingham, with its population of just 212,000 saw 109 murders in 2016, according to CDC statistics.
New York City is the most diverse and immigrant-rich city in the nation. Diversity fuels the New York City economic engine and its mosaic culture. Immigrants have revitalized entire neighborhoods throughout the five boroughs.
In fact, New York City has 3.3 million foreign-born immigrants, from more than 150 countries, who comprise nearly 40 percent of the city population, according to the city's comptroller. It's estimated the city is home to at least 600,000 undocumented immigrants.
Meanwhile, Louisiana, which had the nation's highest homicide rate in 2016 partnered up with eleven other states ― each with murder rates higher than New York state ― and filed "a joint brief last week urging the appeals court in San Francisco to reinstate a January directive in which Pres. Trump threatened broad cuts in funding for jurisdictions that don't assist efforts to deport undocumented immigrants," according to a report from Bloomberg.
West Virginia's attorney general, Patrick Morrisey, who is also a lead in the joint brief, said "Sanctuary cities are a matter of public safety," in a statement Wednesday. "Law enforcement officials can better protect citizens if they are capable of complying with federal immigration laws rather than having their authority limited by the establishment of sanctuary cities."
New York City's dramatic drop in violent crime is likely attributable to a number of factors, including better relations between the police and the community as well as a plethora of economic and social factors. There's just no way to know for sure. But the facts do show that New York City's crime rate did not spike in spite of being a bastion of immigration. New York put the sanctuary in city long before Donald Trump made it necessary to give it a name.
Law enforcement officials and political leaders from states such as Louisiana —as well as the other ten states West Virginia, Alabama, Arkansas, Florida, Kansas, Nevada, Ohio, Oklahoma, South Carolina and Texas—should consider spending some time with New York leaders and officials in 2018. They might learn a great deal about effective law enforcement. More importantly, they could also come and see how a city like New York offers opportunities for hard working people who come here to build a better life.