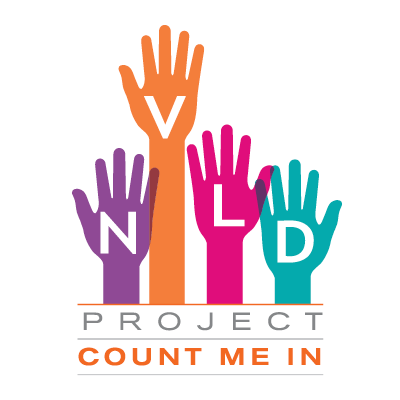 I first heard of Dr. Laura Lemle and Dr. Moira Rynn while reading Devin Thorpe's story, Mom Launches Nonprofit To Serve Daughter And Others With Poorly Understood Condition in Forbes. Using her entrepreneurial skills and PhD in clinical psychology, Lemle launched a nonprofit, the NVLD Project, to help kids with NVLD (Non-Verbal Learning Disability). Her organization uses ongoing advocacy, educational workshops, and research to build support, raise awareness, and create helpful solutions for children, adolescents, and adults with Non-Verbal Learning Disability. The NVLD Project is dedicated to establishing and defining NVLD as a valid disorder in the Diagnostic and Statistical Manual of Mental Disorders (DSM).
Last year, the NVLD Project announced its partnership with Columbia University's Medical Center and the New York State Psychiatric Institute to conduct a series of brain scans on children suffering with non-verbal learning disability. The evidence-based research is conducted within Dr. Moira Rynn's department in which she is the Director of the Division of Child and Adolescent Psychiatry, Department of Psychiatry at Columbia University (CU)/ New York State Psychiatric Institute (NYSPI). She is the Medical Director of The Columbia University Clinic for Anxiety and Related Disorders (CUCARD) and Unit Chief of the Children's Day Unit.
I interviewed the doctors about their work.
What is non-verbal learning disability?
Dr. Laura Lemle: The name Non-Verbal Learning Disability does not reflect the disorder. Often, people think this population is mute when in fact their strengths lie in the verbal area. They typically navigate the world through an auditory versus visual lens. When they make social faux pas people can think they are purposely being annoying when in reality they don't take in the big picture. Within this context, they often misread non-verbal social cues.
Dr. Moira Rynn: The core feature of NVLD is a deficit in spatial reasoning in the presence of intact verbal reasoning. In addition people with NVLD may have difficulty with social interactions and/or math skills. They often have anxiety, and weaknesses in attention and executive functions, motor skills, and pragmatic (social) language. As a result, they can experience challenges in school, and social barriers throughout their lives. This definition comes from the neuroimaging study of children with NVLD conducted by Dr. Amy Margolis in my division.
How does the evidence-based research at Columbia dovetail with the NVLD Project?
LL: The NVLD Project and Columbia University Medical Center, Department of Psychiatry are working collaboratively. Currently, The NVLD Project is funding all of the research on NVLD at Columbia. We are raising money so that we can expand the research and do what is necessary to understand this complicated disability.
What are misconceptions about NVLD?
MR: NVLD is often misunderstood. NVLD is characterized by social difficulty and therefore is often placed on the Autism spectrum. However, we think there are important behavioral distinctions between the diagnoses, such as repetitive behaviors required for Autism that are not typically part of NVLD. Also the cognitive profiles are different between the disorders. For example, children with Autism tend to have better spatial than verbal abilities whereas those with NVLD have better verbal than spatial abilities. Our prior research indicates that in healthy individuals, these distinct cognitive profiles are associated with distinct patterns of brain structure and function. Our current research aims to examine these patterns of brain structure and function in children with and without NVLD.
Why is NVLD getting attention now?
LL: NVLD has not been getting the attention and recognition it warrants which is one of the reasons The NVLD project was founded. Not enough is known about this under-served population. We are hoping to change all of that!
What does the partnership plan to achieve over the next three years?
LL: The NVLD Project is looking to continue funding research and broaden areas of study to include genetics. Additionally, we are looking to significantly expand the sample size of the MRI study to add more subjects with NVLD, high functioning children and adolescents on the autism spectrum disorder, and healthy subjects as a control group. Hopefully, the research will help to bring NVLD into the preliminary stages of consideration for inclusion in the DSM.
Why should NVLD be established and defined as a valid disorder in the DSM?
MR: If NVLD is established and defined as a discrete clinical entity, then those with NVLD can obtain an accurate diagnosis. This will allow access to psychological treatment and appropriate educational, placement, interventions, and accommodations. Further, if NVLD is recognized as a discrete entity, then we can conduct evidence-based research to establish educational settings and psychological treatments designed to address the unique learning/psychological profile of those with NVLD.
Why is it important to identify or diagnose NVLD early?
MR: Early intervention is always preferred. The sooner we can treat a problem, the greater the likelihood that we can stave off more deleterious effects of a disorder.
What do we know now about the efficacy and safety of experimental pharmacologic treatments, as well as combination treatment?
MR: Little is known about pharmacologic or behavioral intervention for NVLD per se. Because NVLD is not a diagnosis in the DSM, there have not been many studies examining the efficacy of medication or interventions specifically designed to treat NVLD. Though studies have examined the efficacy of treatments for disorders that are frequently co-occur with NVLD, such as ADHD and anxiety disorder, little is known about the effects of these treatments on symptoms in individuals with NVLD.
What are the most effective treatments currently?
MR: Currently those with NVLD are generally diagnosed with comorbid conditions such as ADHD or anxiety and receive treatment for those symptoms. At the NVLD Project we are currently working in collaboration with the Mary McDowell Friends School to develop tools for teachers to use in classrooms to address the social and academic difficulties that children with NVLD encounter daily. These tools include methods for modifying instruction and for scaffolding social interactions implicit in completing group work.
Please share the initiatives of The NVLD Project
LL: The NVLD Project is focused on raising awareness, obtaining an official diagnosis for NVLD and providing educational workshops. To achieve our diagnostic goal, we are supporting research at Columbia University Medical Center and Children's Hospital of Los Angeles. Columbia, with lead scientist Dr. Amy Margolis, is collecting MRI brain scans of children and adolescents who have NVLD as well as engaged in epidemiological and mother-infant interaction. We are looking to expand the MRI study to include another comparison group along with normal controls, namely, high functioning Autistic Spectrum Disorder individuals. This body of work will make for a very robust and ground-breaking study.
The NVLD Project is dedicated to achieving official recognition of NVLD to determine neural, biological markers of this disorder. To that end, one professor at Columbia is researching how to demonstrate NVLD's viability to be recognized as a distinct diagnosis. Presently, a conference is going to be held sometime next year with a group of experts in NVLD, autism and other relevant areas. The purpose of the conference will be to craft a more refined definition of NVLD and to deal with any other pertinent topics.
The NVLD Project is providing educational workshops for mainstream and schools specializing in teaching students with learning disabilities. The workshops are focused on educating the educators about NVLD and how it presents itself both academically and socially. Within the educational setting, the NVLD Project is currently working with a special education school and doing educational research on how NVLD is manifest in the group environment. We are in the initial stages of this empirically based research.
Lastly, the NVLD Project is focused on increasing awareness of NVLD through its website, the work it is supporting, publications, social media and word of mouth. Much more needs to be done so this little known disability can be understood.
Popular in the Community