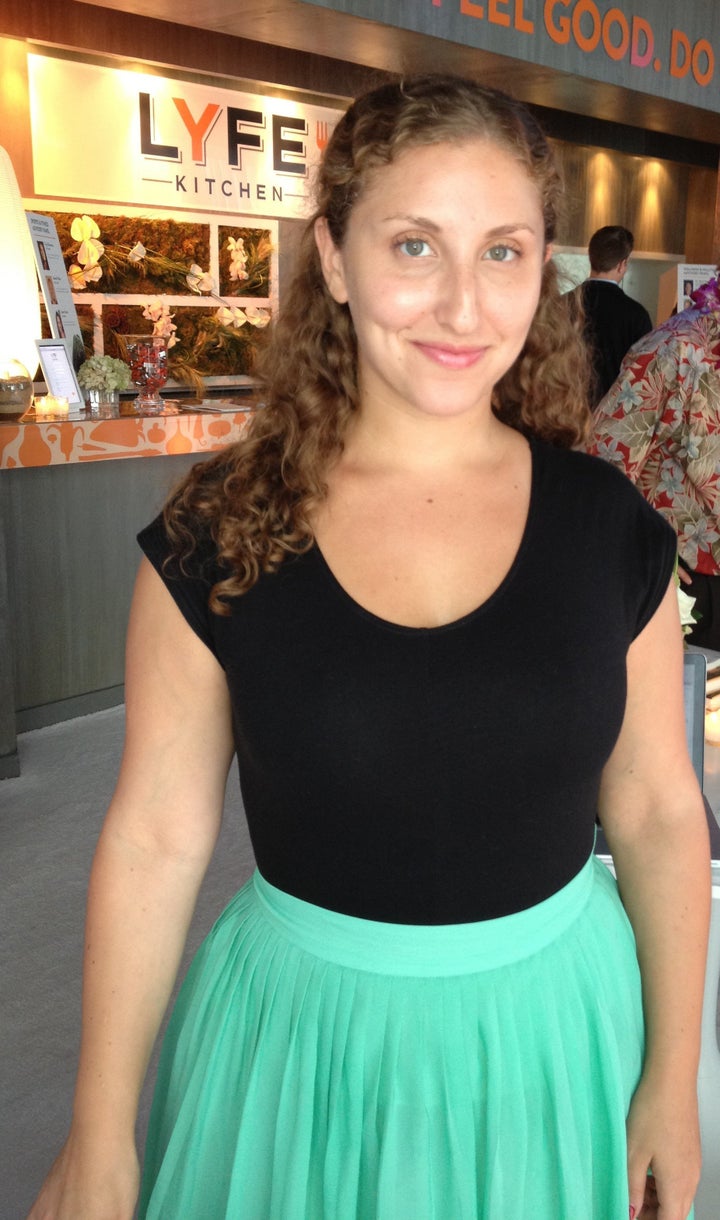 Journalist, author and political blogger Nona Willis Aronowitz made our mouths water with a description of her delicious-sounding tabouleh recipe at The Huffington Post's Oasis. In addition to whipping up pure divinity in the kitchen, Nona shares some other tips to unplug and recharge.
How do you unplug and recharge?
I make my bed and fluff up my pillows and lay on it and put [on] the ceiling fan because the air conditioner can make a lot of noise and get too cold. [The] ceiling fan makes me feel so much better.

How many hours of sleep do you get?
Six or seven hours a night.
What's your top beauty tip (can be for inner or outer)?
Always have some shimmery eye makeup on you because it's so versatile –- you can put it on your eyelids or cheeks!

What's your quick health fix to restore your energy when you start feeling run down?
I get some Pellegrino or Perrier and take a walk around the block.

What foods keep you balanced?
I make this elaborate tabouleh that has feta, quinoa, parsley and other spices, and it's really lemony. It tastes really good. It's a perfect meal -– you never feel too full and it tastes delicious.
For more coverage on The Oasis, click here.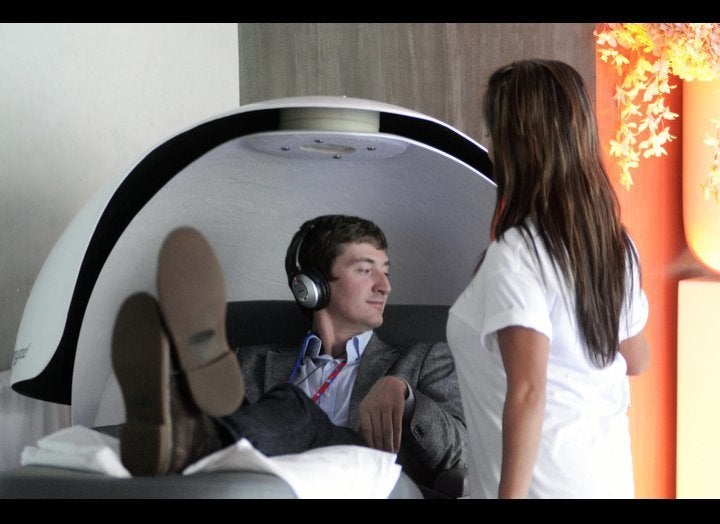 Faces At Oasis: Recognize Anyone?