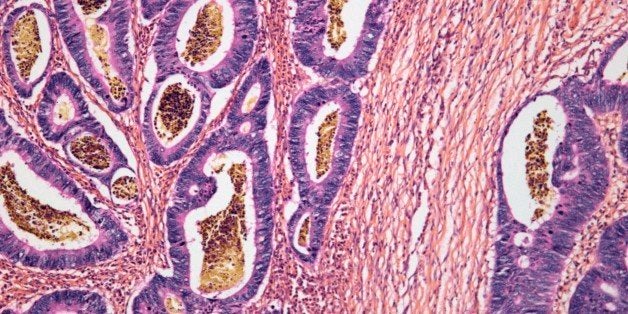 A new, noninvasive test for colorectal cancer seems to detect more cancers and precancerous polyps than the currently available noninvasive test, the fecal immunochemical test for occult blood (FIT), according to a new study published in the New England Journal of Medicine.
The Cologuard test, which has not yet been approved by the FDA, works by analyzing stool samples that are mailed in to labs for altered DNA, as well as any presence of blood. Unlike a colonoscopy, there is no diet change or bowel preparation required beforehand.
Cologuard was developed by the Mayo Clinic and Exact Sciences; Exact Sciences provided funding for the clinical study.
For the study, researchers from the Indiana University School of Medicine and the Regenstrief Institute enrolled nearly 10,000 people from 90 different sites across the country to participate. None of the participants had an above-average risk for colorectal cancer, and none of them experienced any symptoms of colorectal cancer.
The researchers compared the ability of the Cologuard test, FIT and colonoscopy in detecting colon cancer. Assuming colonoscopy -- the "gold standard" for detecting colon cancer -- would detect 100 percent of colon cancers, the researchers found that in comparison, Cologuard detected 92.3 of colon cancers (and 94 percent of stage I and II cancers). Meanwhile, FIT detected 73.8 percent of colon cancers.
The Cologuard test also seemed effective at detecting advanced, precancerous polyps nearly 70 percent of the time, while FIT only detected these polyps about 45 percent of the time, the researchers reported.
However, they also found that Cologuard seemed to be associated with more false positive results -- where a test result would indicate cancer when no cancer is actually present -- than FIT.
"All screening tests for low-prevalence conditions such as cancers, which include mammography for breast cancer, Pap smears for cervical cancer, and PSA tests for prostate cancer, will have more false-positive test results than true-positive test results," study researcher Dr. Thomas F. Imperiale, M.D. explained in a statement.
Support HuffPost
A No-B.S. Guide To Life
Related
Popular in the Community