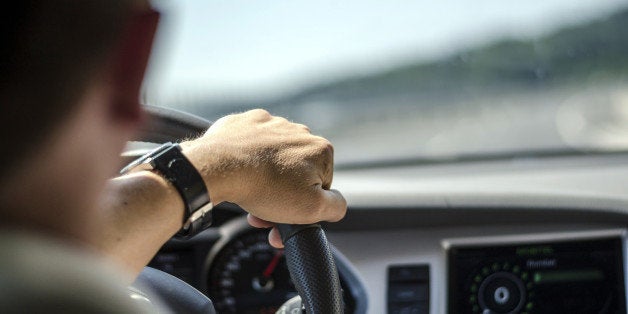 Just because you don't own a car, doesn't mean you can't have car insurance. Non-drivers insurance policies give drivers a way to give themselves some liability coverage, in the event they get into an accident. These policies tend to be rather inexpensive, since auto insurers assume these drivers are using vehicles less frequently than if they owned a car. Therefore, they view these drivers as less likely to file a claim, resulting in lower premiums.
Non-drivers policies are also cheaper because they don't offer you the full protections of a regular auto insurance policy. A Non-Owners policy gives bodily injury and property damage insurance coverage to other drivers or their passengers. If you get into an accident while driving a borrowed car, this type of policy can also protect you from lawsuits or being stuck with someone else's medical bills. The policies do not include collision and comprehensive coverage.
You may want to consider a Non-Owners policy if...
Anyone who has ever rented a car knows the insurance on these vehicles can get pricey -- especially if you want liability coverage. A Non-driver policy can give you coverage when you rent vehicles. However, you may still want to purchase a collision damage waiver. If you accidentally damage your rented car, you will need the waiver to pay for those damages. A Non-driver policy will only replace the damage waiver.
Tip: A collision damage waiver can be replaced if you pay for the rental with the right credit card. Some come with free rental car insurance benefits. Familiarize yourself with your cardmember benefits to see if you're covered and for how much. When bundled with a Non-driver policy, it can give you a lot of coverage.
You Often Borrow Cars From Non-Family or Friends
If you borrow cars frequently from people you do not really know or have a relationship with, Non-Owners insurance can be handy. This includes driving in certain professional settings. For example, if you are a nanny who ushers around children in a family car, the parents' policy will cover the vehicle. With the children on board however, the coverage may not be enough to cover all medical and damage expenses. This can potentially put you on the hook for a large bill. A Non-Owners policy can supplement whatever coverage the parents already have.
If you do actually have a relationship with the person then you may not need Non-Owners. Your friend or relative may be more inclined to make sure their coverage takes care of you in the event of an accident. Remember though, if your friend doesn't have a lot of coverage, as in, not enough to cover an accident, you can still be stuck paying a lot of money. Ultimately, it may just be best to get your own coverage. Even if your friend can't cover you, you can still cover yourself.
Drivers who committed certain traffic violations are required to get an you SR-22 to have their license reinstated. However, if you don't own a car, this can be tricky. An SR-22 requires you to prove that you have the minimum amount of liability coverage on their insurance policy. However, if you don't own a car you won't have an insurance policy to meet that requirement. This is another scenario where a Non-Driver policy comes in handy. Even if you don't own a car, the policy can provide you with the minimum liability coverage needed to satisfy SR-22 requirements. The relatively cheap cost of a Non-Owners policy will ease the burden of dealing with all the other fees associated with reinstating a license.
Do All Companies Offer Non-Drivers Policies?
A majority of major issuers carry plans for non-drivers. This means consumers can still shop around for the best available prices, as they would with a regular policy. The following are some of the companies offering this product:
State Farm
GEICO
Progressive
Nationwide
The General
Dairyland
Titan
Out of the top auto insurance companies, Allstate, Farmers and Liberty Mutual are the most noticeable absentees.
Things You Should Keep In Mind
A Non-Owners policy is flawed in its lack of a comprehensive and collision component. Since a company cannot tell what car you may be driving on any given day, they cannot give you insurance that is based on the type of car you drive.
This may be especially problematic if you get into a costly accident. Say you were driving in a state like North Carolina, which has "Pure Contributory Negligence". If you were rear ended, and it is deemed as little as 2% your fault, any damage done to your car will not be covered by the other driver's insurance. You would be stuck with the damage, and if you don't have collision insurance, it would have to come out of pocket.
Additionally, Non-Driver policies will not cover you from random occurrences. For example, if the car you are driving gets damaged by a falling branch, you'll get stuck with the bill.
Related
Popular in the Community