New York Philharmonic Orchestra:
The New York Philharmonic Orchestra gives out plaques as a way of expressing appreciation to its volunteers. The idea isn't original, but each one is inscribed with a message that is. Paula Root, who served on the Board of Directors for years and today is a Director Emeriti, received a plaque that said, "In grateful recognition of her pioneering, gracious, and tireless work on behalf of the New York Philharmonic Orchestra." After years of arduous work raising funds for the orchestra, the plaque is still precious to her.
Paula Root said, "When we set a goal, it draws the support of others." The New York Philharmonic set a monetary goal for a three-day "radiothon." For 72 hours they continually announced the goal over the radio. As it neared the end, when the goal had not been reached, public support began to roll in. Even a cab driver called in with a pledge saying, "You've got to meet that goal or I'm gonna give you all my tips!"
Spectators love to cheer at the finish line. When we set a clear goal, people are inspired to give their time, money, and good wishes to help us attain it. When we realize the goal, it makes people happy. And by the way, the New York Philharmonic did meet their goal.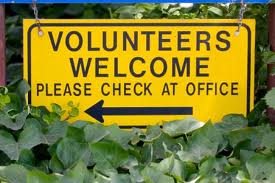 Past president of the Federation of Jewish Charities Peggy Tishman served on the Wellesley College Board of Trustees for a dozen years. Long after she retired from that board, she admired and appreciated Wellesley for not forgetting about her. She said, "I was always invited to events. Information was always disseminated to me. It made an enormous difference. I never felt like after I'd done my stint, they forgot about me."
She also gave Wellesley high marks for doing a super job with acknowledgements. One year the goal was to raise $150 million. The volunteers surpassed it, raising $168 million. The college president came to a luncheon at Tavern on the Green in New York City to personally thank everyone who had helped to raise the money. Peggy said, "Later, we could go back to any of those people because the thank you's were done so graciously."
A leader with the American Cancer Society had to speak to a volunteer he supervised about some inappropriate behavior. He resisted doing it, postponing the confrontation, but eventually he knew something had to be said. He didn't want to approach the volunteer with his own righteous indignation. He wanted to communicate the actual issues, not his own anger.
"Before the meeting," he recalls, "I contemplated what I appreciated about this woman. I listed all her great qualities and remembered the times she had been a fabulous volunteer."
"It worked," he exclaims. "It turned out to be a very successful meeting. Both of our concerns were covered and we parted peacefully."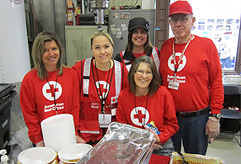 Gwen T. Jackson held the position of National Chairman of Volunteers for the American Red Cross from 1989 to 1991. When she arrived in Washington, D.C., the first thing she did was to change the name on the office door from "Office of the National Chairman of Volunteers" to "National Office of Volunteers." In addition to eliminating the gender reference, she made it the volunteers' office, not her office. This small change marked a tremendous shift in attitude in the organization.
Small ways of reorganizing our thinking can make an enormous difference. The more organized our thoughts are, the more confident we will feel and the more competent we will be perceived to be. Numbering points, for example, helps people to remember them. You can say, "I am going to give you three ideas today," or "This program has six steps." This brings clarity to the work, making it easy to understand for everyone.
Gwen Jackson says, "You help people remember when you conceptualize your formula." Her formula for volunteerism is "Three C's & an A: Caring, Committed, Competent & Accountable"
Two tennis teams at Punahou School in Honolulu illustrate the value of good communication between teammates. There was a gold team and a blue team. The gold team was made up of the superstar tennis players. They were students who had taken lessons all their lives. They had the latest equipment and great outfits. Individually each member had beautiful strokes.
The blue team was made up of the students who enjoyed the game but who saw it as more of a pastime. They were enthusiastic about tennis, but they hadn't devoted a lot of energy to it. They neither had the skills nor the elaborate equipment that the gold team had.
As the semester progressed, the blue team members always stayed to cheer on their teammates. Even though they were losing their matches, they would bring snacks and water and stay to encourage their teammates until the very last point was played. On the other hand, the gold team members would leave as soon as their individual matches were over.
In the middle of the semester something turned around and, in the end, the blue team beat the gold team. As individuals, the blues were not the top players, but their cohesiveness and teamwork made it possible for them to take the trophy.
There's one more tip. This one doesn't come from a nonprofit, but from the boutique that snubbed Julia Roberts in the film Pretty Woman. The owner of that boutique, Boulmiche, did something to me that I'll never forget. Read about it here, if you are interested. - Shar McBee
Related
Popular in the Community