One of the most important ways to use social media is to tell your story. You need to connect with your target audience. Share successes and talk through challenges. It is vital to your organization to gain support and excite advocates. But what's better than you telling your own story? OTHER people (correctly) telling your story. This is why you should consider taking your social media strategy offline.
Holding offline events, programs and fundraisers with a large social component is a great way to build your online advocate base and keep the content you're posting diverse and exciting. I recently attended a bloggers brunch hosted by Rock Recovery (RR), a non-profit that supports the journey to freedom from disordered eating. This was an excellent example of a non-profit with a small budget and the goal of increasing the reach of its story on social media during an important time for them, National Eating Disorder Association Awareness Week (NEDAwareness Week). During this offline event, Rock Recovery touched on these three best practices:
Tell your story in a way that is easy to relate to, understand and repeat
During offline events, there are no character limits or posting cadences. You don't have to get your message across in 140 characters or worry about which platform will work best, you only have to be passionate about your organization and real life connections with participants. This in person connection is what creates advocates and ambassadors that turn into new followers, social mentions and fans on your accounts.
Rock Recovery did a great job of telling their story and promoting issues that are important to them through:
Welcoming guests with an engaging opening from their President, Carylynn Kemp Larson.
Kicking off with introductions from attendees, some of which shared personal stories about disordered eating
Providing takeaways and tips on healthy eating in their programs
Incorporate a purpose, have a theme, use a hashtag
Having an offline event that is focused around an initiative or event helps the message resonate and taps on organically trending topics. For this reason holding the event during the week of or week before the time that you want online users to engage, is a great way to create user generated content and also to make your guests feel like they are apart of an even bigger campaign.
The RR event was based around NEDAwareness Week. This created a strong jump off point for engagement and tied the event in with a larger awareness campaign happening across social. Additionally, they offered hashtags that were being used for NEDA, such as #IHadNoIdea. They also gave participants the chance to hold one of their signs and share it on Twitter/Instagram/Facebook.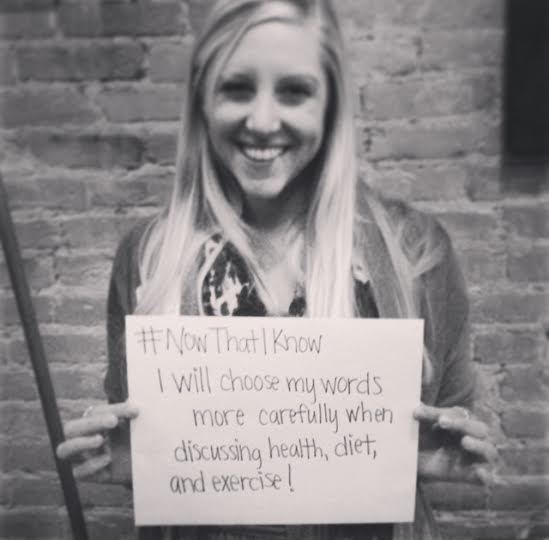 Ask for what you want and follow up
Be direct with your requests. Your guests know that part of the reason you brought them there was for the potential ROI through social media mentions and engagement, so it's okay to say that. How will your guests know what you want unless you ask for it? Do you want blog posts? Tweets? Pictures shared on Instagram or a Pinterest board dedicated to your cause? Then tell them! It's the least they can do for a free meal, great conversation and a little more insight on a topic they care about.
RR relayed the hope for online engagement throughout the event and followed up with an email thanking them for their attendance and reminding guests how they could continue to be involved.
With 4 (now 5) positive blog posts and a number of great new relationships fostered, Rock Recovery is already seeing the payoff. It's a great start for a small organization and proof that offline actions can create online success.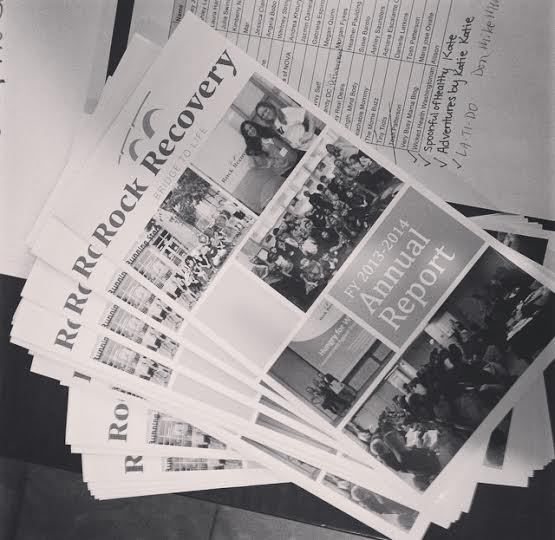 Calling all HuffPost superfans!
Sign up for membership to become a founding member and help shape HuffPost's next chapter