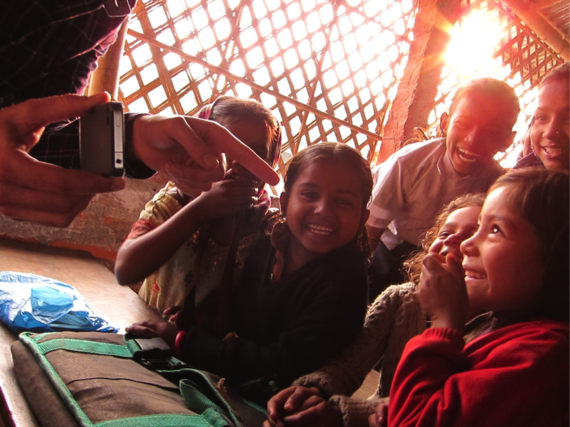 One of the greatest hopes for solving the world's toughest problems rests in the hands of almost 75% of the world's population: the mobile device.
Mobile applications and mobile-friendly websites hold a lot of promise for nonprofits and social good organizations because they can lead to a cascade of ecosystems that speak to each other and extend an organization's reach and impact.
But unfortunately, many nonprofits still haven't baked mobile thinking into their technology thinking. Reasons include lack of budget, time and technology leadership or expertise, or just not seeing a way forward.
It is clear that mobile technology is the growing communication preference worldwide, whether through simple feature phones, smartphones, or tablets. And while the Internet's reach is still limited in the developing world, the number of users is rising, especially among young people who will likely access the Internet through a handheld device versus a personal computer.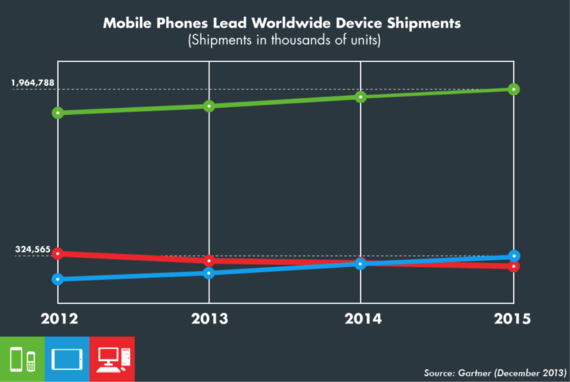 Approaching ubiquity
More than four out of five people worldwide will have access to 3G networks by 2020 (up from 70% today), while 4G networks will cover over 60% of the global population by this point (up from 25% today), according to research (December 2014) by GSMA Intelligence.
As network capabilities improve, smartphones get cheaper, and usage gets higher, software applications will have the power to make lives better with features that offer:
Mobile banking and insurance
Healthcare information
Educational opportunities
Access to clean water and sanitation
Quicker response in disaster
Transportation information
Employment information
Whether potholes or unshoveled sidewalks, SeeClickFix connects citizens through their smartphone to their local governments to report non-emergency issues. Governments can then track, manage and reply.
Not every social good organization needs a mobile app, but it is imperative these organizations explore the potential of mobile technologies. The question isn't if an organization should be thinking mobile, but how will it go mobile, and which paths it should take to scale or increase its reach.
Mobile's promise
As technologists who design and build software for impact, CauseLabs strongly advocates social good organizations explore the promise of mobile for operational efficiencies, field staff, direct outreach and other potential benefits. They should use caution, however, as identifying what will make an impact can be a difficult journey if the right approach is not followed.

For nonprofits, going mobile doesn't necessarily mean building a smartphone app. It could mean making a static website mobile friendly.
The Dave Thomas Foundation for Adoption, a national nonprofit public charity dedicated exclusively to finding permanent homes for the more than 130,000 children waiting to be adopted in foster care systems in the United States and Canada, just redesigned its long-established website, in part, to become mobile friendly. The organization's previous website had lots of great, useful content, but in a mobile environment, the compelling story of foster care adoption was getting lost.
When the foundation initially reached out to our team here at CauseLabs, they had an immediate need: additional server capacity as their server had gone down several times with recent traffic spikes. We could have fixed the issue and moved on, but we instead performed a technology audit to ensure the foundation was successfully planning for scalability. The audit uncovered not only server and platform issues but also the need to improve user experience, in part through mobile.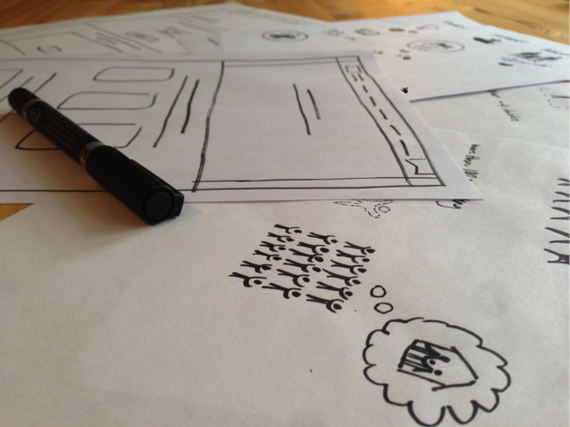 "The initial update to our website made it minimally accessible on mobile devices, but that wasn't enough," said Rita Soronen, the foundation's president and CEO. "With technology ever evolving and mobile use on the rise, we decided a complete redesign would ensure an enhanced experience for all users accessing our site with tablets and phones. The ability to find foster care adoption information with mobility and ease, while assuring the appropriate messaging is available to all, is critical to moving our mission of serving every child in need."
Mobile is also a significant consideration for operational efficiencies and field staff.
In 2013, East Meets West developed a prototype app for Community Hygiene Output-Based Aid (CHOBA) that aimed to replace paper verification for latrines. The paper system was creating a backlog in aid disbursements and countless hours of additional work for field staff.
For the modest investment, the CHOBA app for Android tablets offers a potential savings of 2,200 man hours and 25% more capacity.
Making mobile happen
As organizations commit to a mobile strategy, they face tough choices. Use something out of the box? Build a custom solution? Where to invest limited budget? Android or iOS? What does their audience use? In some cases, they may not even know what questions they need to ask to determine their mobile opportunities.
Slavery Footprint is one example of the progression to mobile. Justin Dillon, a one-time musician who got involved in the anti-slavery movement by hosting benefit concerts, made his directorial debut in the human trafficking documentary "Call + Response." The movie sparked intense conversation online and via the nonprofit's website, with a survey exploring the question: "How many slaves work for you?" From this, a mobile app was born that allows consumers an outlet to voice their demand for things made without slave labor.
All too often, we meet with nonprofits that know what is possible through mobile technology, but they don't know what's necessary to achieve it. This can be daunting as technologists uncover the work and challenges involved in considering the many facets of building in mobile technology.
Most social impact organizations these days have at least some kind of presence online, perhaps through an established website that is not mobile friendly. In some cases, the first step toward becoming mobile friendly is creating an organizational Facebook page so people can more easily browse information on a mobile platform.
But even if a nonprofit can start making modest improvements to a static site with an eye toward the larger requirements down the road, they can begin to move forward on making mobile happen.
Calling all HuffPost superfans!
Sign up for membership to become a founding member and help shape HuffPost's next chapter