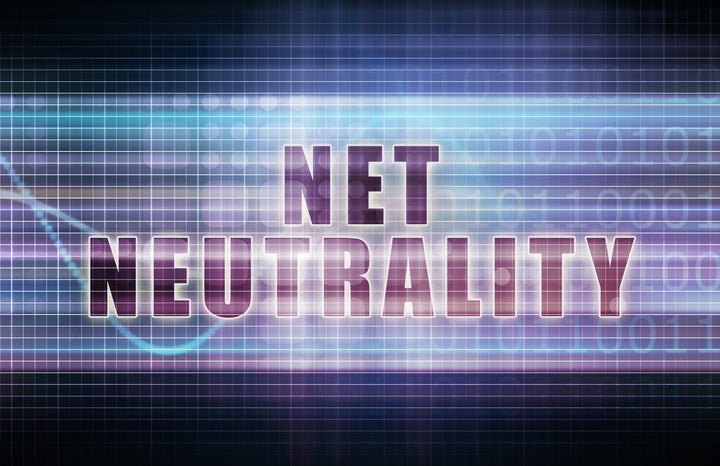 On December 14, the Federal Communications Commission (FCC) is set to vote on whether to end the policy of net neutrality. While the ramifications of such action for businesses and consumers have been exhaustively studied and debated, there has been relatively little analysis of how nonprofit organizations and the populations that they serve would be affected. It's time to shine a light on this important and overlooked risk to our social fabric. Ending net neutrality will inhibit nonprofits' ability to deliver services, increase their costs, and limit the speed at which they can reach those in need of their critical services in the most at-risk communities.
It's the best of times and the worst of times for many nonprofits. The tech revolution, which disrupted the private sector, created new efficiencies and gave rise to entire new sectors, came late to the nonprofit world. It is only in the last few years, as technologies such as cloud-computing have become ubiquitous, that nonprofits have been able to fundamentally change their operations by leveraging these new technologies to reach their populations of clients as well as their communities of funders. The good news is that we're in the early stages of this story. The most effective and scalable applications of tech in the nonprofit space are still to come, and they will arrive soon. Powerful insights, like 360 degree views of causes, impact, programs and people are on the near-term horizon.
At the same time, rising political tensions and budget cuts have hindered the public sector's ability to deliver social services, meaning that many nonprofits are seeing a rise in the number of people in need and creating a sense that impact is not scaling fast enough.
A key priority for us at Social Solutions is ensuring nonprofits understand and can embrace and leverage technology in a way that permits them to stay ahead of the ever increasing demand for their services. In many cases, we're winning that race. Our client Larkin Street Youth Services, which serves the homeless and housing-insecure youth population of San Francisco, is an inspiring example of harnessing technology to drive their mission. For Larkin Street's outreach teams, it is crucial that they can connect the homeless populations with critical services, including food, clothing, hygiene supplies, and information about shelters and free health clinics. Limited or delayed access to information would greatly hinder their work and the provision of life-saving assistance to the people they serve.
An organization that is able to mobilize their staff with technology at their fingertips is emblematic of the exciting disruption taking place across the nonprofit sector. But if net neutrality ends, we could see progress slow or even halt. Net neutrality mandates that Internet Service Providers (ISPs) offer access to all internet data at equal speed. This offers protections for NPOs like Larkin Street Youth Services, allowing more dollars to be channeled towards the cirtical, programattic work that makes a difference in people's lives. Conversely, an end to net neutrality would allow ISPs to provide tiered service levels for different customers, in essence charging a toll for the high-speed access they're currently required to provide for all content on the web. NPOs like Larkin Street Youth Services would be forced to rely on slower, less powerful technologies or forced to divert dollars from program work simply to gain acess to critical infrastructure. It is akin to charging NPOs a premium for electricity to keep the lights on in the shelter. In today's environment, internet access IS critical infrastructure.
The same principle could also hinder the ability of nonprofits to communicate and fundraise. Organizations are increasingly leveraging data-rich communications channels, such as livestreaming, podcasts and webinars, to get their messages across in the crowded competition for the attention of donors. If net neutrality allows ISPs to place a higher cost on these tools, we could see a real impact on nonprofits' bottom lines.
When the FCC gathers next week, the impact of net neutrality on businesses and consumers will surely be top of mind. Yet if they choose to repeal this regulation, many nonprofits – and those they serve – stand to face real consequences. A portion of the gains made by advances in technology will be lost, and the organizations who serve those in need will be left to find even more resources to foot the bill. At a time when many nonprofits are already feeling the pinch of decreased funding, this is a daunting proposition.
An end to net neutrality will impact the lives of those who need our help the very most. This is not a time to step back from the inspiring progress innovation has brought to the nonprofit world. Let's embrace progress, not turn our backs on it. Let's preserve net neutrality.
Kristin Nimsger is CEO of Social Solutions, whose software for social services organizations is the leader in providing easy-to-use tools to track data, manage cases, and measure outcomes.
Calling all HuffPost superfans!
Sign up for membership to become a founding member and help shape HuffPost's next chapter