An instant noodle vending machine has come to the U.K., and the good people of Nottingham are rejoicing.
Behold the Pot Noodle contraption in all its glory. It's fully equipped with hot water and a fork, and will be dispensing the instant snack day or night.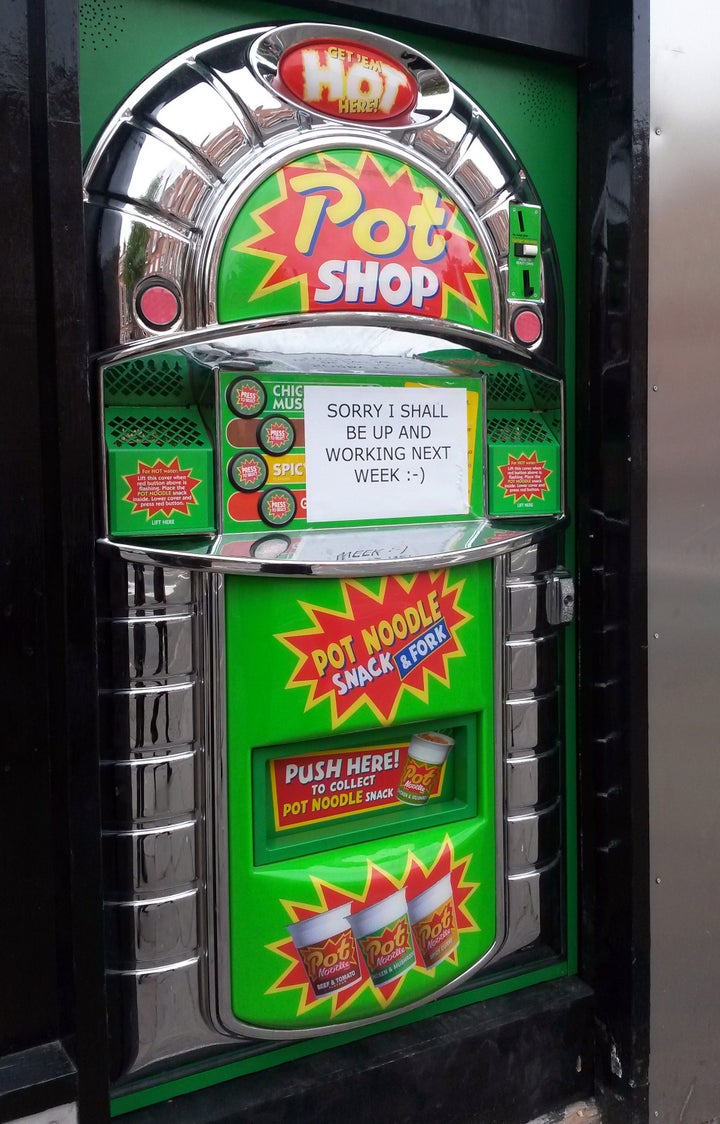 As you can see, it's not working yet. But once it is, we predict that hungry pedestrians -- especially the drunk ones -- will be drawn like moths to a flame.
The instant noodle vending machine is located on Nottingham's Mansfield Road, which is home to many students and a main route home from a number of bars and clubs.
"This is probably the best news I've heard all year," University of Nottingham student Tom Reynolds told the Metro newspaper.
Popular in the Community