Noor Alfallah has requested custody of the 3-month-old son she shares with Al Pacino, outlets reported.
Entertainment Tonight, which obtained the court documents, reported Wednesday that Alfallah filed for "full physical custody" of the child while allowing for Pacino's "reasonable visitation" and for him to have a say in the lad's education, religion and medical treatment. The Blast also cited the papers after viewing them.
Despite the legal maneuver, Pacino's publicist suggested to ET that they are still a couple.
"Al and Noor have successfully worked together and have mutually reached agreements regarding their child Roman," Stan Rosenfield said. "They are together."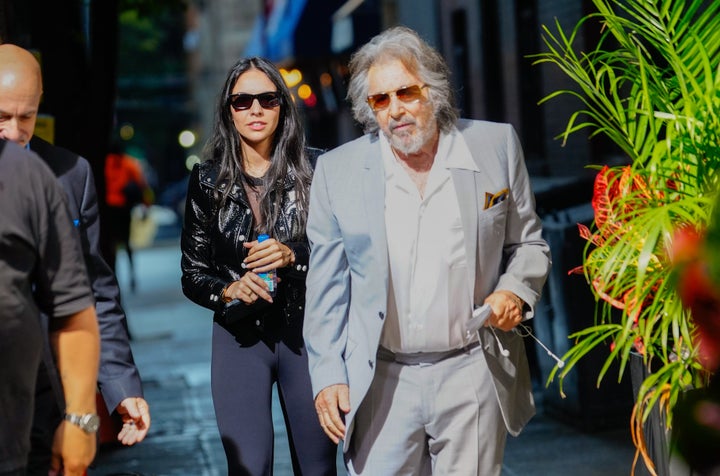 Alfallah, a 29-year-old producer, and Pacino, the 83-year-old "Godfather" star and Oscar winner for "Scent of a Woman," welcomed son Roman Pacino in June. "This is really special coming at this time," Pacino said before Roman's arrival.
Pacino has a 33-year-old daughter with Jan Tarrant and 22-year-old twins with Beverly D'Angelo.
Pacino's pal Robert De Niro, 80 ― with whom he co-starred in "The Godfather Part II," "Heat," "Righteous Kill" and "The Irishman" ― recently had a baby girl with martial arts instructor Tiffany Chen.
Popular in the Community