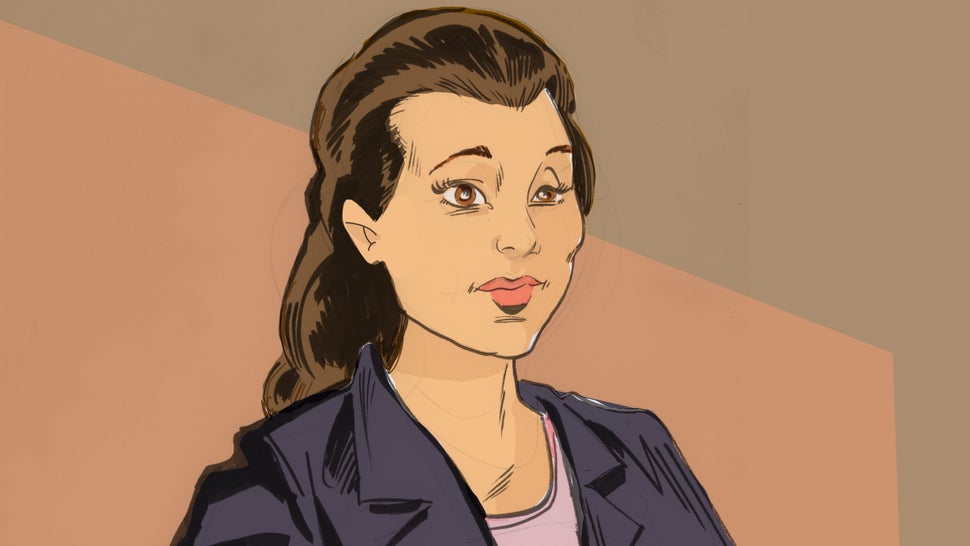 One year and nine months after Omar Mateen opened fire inside a crowded gay nightclub in Orlando, Florida, killing 49 and wounding dozens, his widow will stand trial on federal terrorism charges.
Noor Salman, 31, is charged with aiding and abetting Mateen in his attempt to provide material support to a terrorist organization, and obstruction of justice. She has pleaded not guilty. If convicted, she could face life in prison. Jury selection began earlier this month, and opening statements are slated for Wednesday.
The trial is being held in downtown Orlando at the Middle District of Florida courthouse, just two miles from Pulse nightclub, where the crime occurred. At the time, it was the deadliest mass shooting in modern U.S. history. U.S. District Judge Paul Byron, who is presiding over the case, denied Salman's request for a change of venue.
During jury selection, it was evident just how broadly the community has been affected by the tragedy. On the second day, almost half the potential jurors questioned said they knew someone affected ― a fact that was not, in itself, disqualifying so long as jurors maintained they could stay impartial.
Salman, who was born and raised in California, is the only person charged in the case. Her husband, Mateen, pledged allegiance to ISIS in a 911 call during the rampage and was shot dead by police at the scene. She was arrested in January 2017 and has been held in jail ever since. Her son, now 5, is living with his maternal grandmother in California. Salman is allowed to call him from jail every day.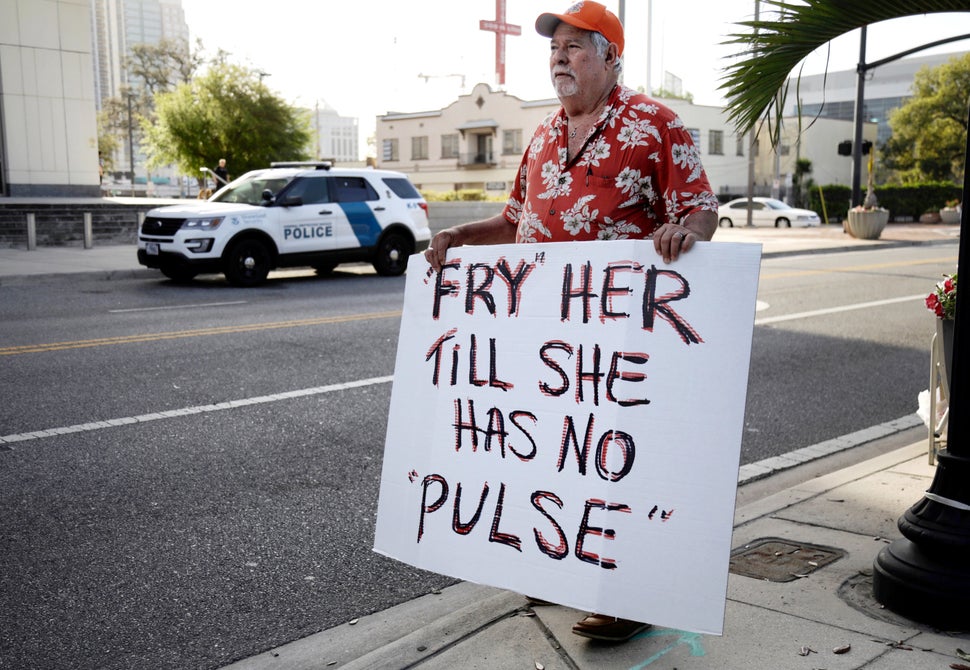 To prove the aiding and abetting charge, federal prosecutors must show not only that Salman knew about her husband's plan to orchestrate a mass shooting, but also that she helped him carry it out. They are expected to argue that she helped scout potential locations for the crime, knew Mateen was headed to Pulse on the night in question, concocted a cover story to tell his family and lied to the FBI.
Her defense team maintains that Salman, a stay-at-home mother with a young child, did not know about her husband's deadly scheme. They say that far from being Mateen's partner in crime, she was another one of his victims, severely physically and emotionally abused by him for years.
Salman has said that her husband physically assaulted her while she was pregnant, strangled her, forced her to have sex against her will, spied on her, threatened to kill her and controlled most of her daily activities.
Her lawyers claim Mateen did not allow her to get a driver's license and allotted her an allowance of $20 a week, controlling her finances and isolating her from the community.
"In my expert opinion, Noor Salman is a severely abused woman who was in realistic fear for her life," wrote Jacquelyn Campbell, an expert in domestic violence who evaluated Salman, in a court document.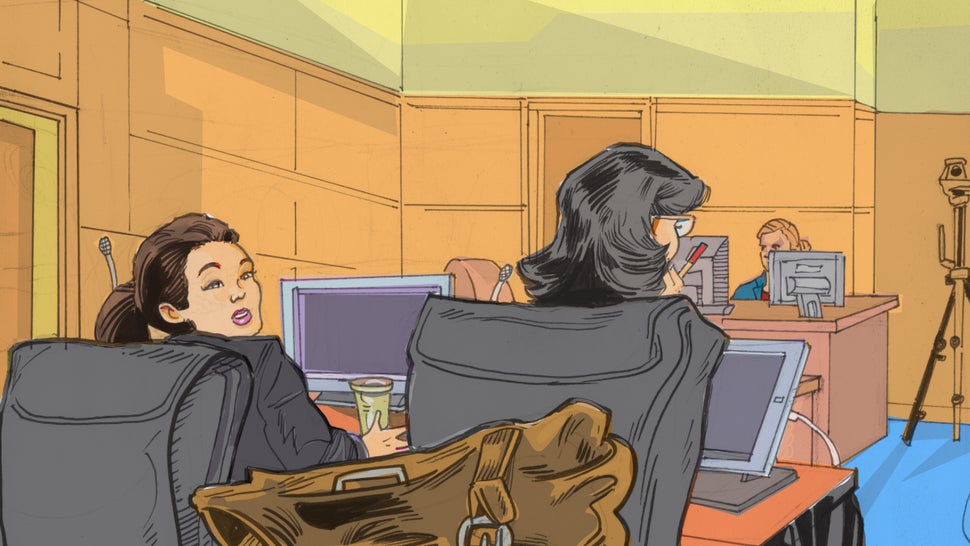 Seamus Hughes, deputy director of the Program on Extremism at George Washington University, said the defense team faces an uphill battle, especially considering the trial is being held in the community where the shooting took place.
"You've got to realize that the Department of Justice is batting a thousand when it comes to ISIS-related trials," he said. Salman's lawyers, Linda Moreno and Charles Swift, are both seasoned defense attorneys with extensive experience working terrorism cases, he added.
It will be important for jurors to distinguish Salman's actions from her husband's, said Mia Bloom, a terrorism expert at Georgia State University. "The jury has a challenging time ahead of them," she said.
A central piece of evidence is an alleged confession that Salman gave to FBI agents, which was not audio- or video-recorded.
Over the course of an 18-hour interview, conducted in the immediate aftermath of the shooting, Salman gave three conflicting statements. In the last one, she said that she knew her husband was going to open fire on Pulse, and saw him looking at the club's website on his computer the night before the attack. She also said she and Mateen visited Pulse together a week earlier, driving around the venue slowly with the windows down.
But newly released evidence raises serious questions about the accuracy of her statements. According to GPS records and video footage, Salman did not visit Pulse the week before the shooting, as she said she did. Neither did her husband. And his computer showed no record of ever accessing Pulse's website.
The defense plans to have a false confession expert testify at the trial.
They also plan to introduce evidence to show that Mateen visited other venues in the hours prior to the Pulse shooting, suggesting that the gay nightclub was not his first choice ― and that Salman could not have reasonably predicted where her husband was headed.
According to cell phone tower data and phone evidence, on the night of June 11, 2016, an armed Mateen drove to Disney Springs and Epcot, before googling "downtown orlando nightclubs." He allegedly scouted another club, called EVE Orlando, before finally ending up at Pulse. Salman's defense team contends that the sites Mateen visited earlier in the night had tighter security, which made them more difficult targets.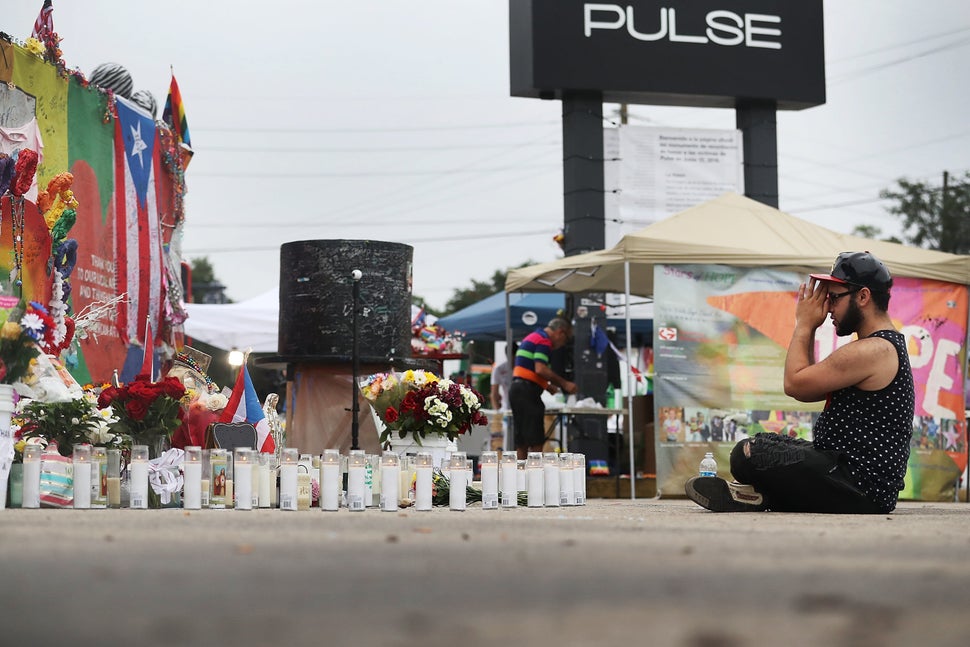 Prosecutors are also expected to argue that Salman helped Mateen hide his deadly plans from his family by concocting a cover story.
The shooting occurred during Ramadan, and Mateen's mother believed her son would come over for dinner that night. Prosecutors claim Salman texted her husband and instructed him to tell his mother he was out with "Nemo," a friend of his. Salman's lawyers counter that she was simply repeating the instructions Mateen gave her about what to say to his mother if she called.
Prosecutors may also try to prove that Salman knew about her husband's planned attack because of the unusual financial activity that took place in the weeks before it. Mateen bought her a diamond ring, earrings and lingerie from Victoria's Secret, and added her as the death beneficiary of his bank account. Her defense team says that Mateen explained the extra money to his wife by saying he had been accepted into a police training program, and would soon be making a higher salary.
Salman was "afraid to either question or contradict his actions," her attorneys wrote in a court filing. They will likely argue that Salman's behavior on the night of the massacre does not align with that of a wife looped into her husband's murderous plans.
After Mateen left around 5 p.m. she went to Applebee's with her 3-year-old son, and then bought her husband a Father's Day card and a T-shirt with the slogan 'World's Greatest Dad," on it. She also called her family in California to let them know she'd be making a trip to see them later in the summer. When her uncle asked if Mateen would be joining her, she said yes.
When Mateen failed to return home that night, Salman texted him to ask where he was. "Do you see what's happening?" he replied. "No?" she responded. Mateen's final text to her simply read: "I love you, babe."
Salman's family plans to attend the trial, said Ahmed Bedier, the president of United Voices of America, a Florida nonprofit that encourages minority groups to engage in civic life. He said he was worried that jurors may feel community pressure to convict Salman because of the desire to hold someone ― anyone ― accountable for such a traumatic event.
"I want to make sure that she is not scapegoated for something she didn't do," he said.
The trial is anticipated to last at least three weeks.
Melissa Jeltsen will be reporting from the trial. Follow her for updates.
Calling all HuffPost superfans!
Sign up for membership to become a founding member and help shape HuffPost's next chapter
BEFORE YOU GO
PHOTO GALLERY
Vigils Held In Honor Of Victims Of Orlando Nightclub Shooting