A federal jury acquitted Salman on charges of aiding and abetting her husband, Omar Mateen, in providing material support to the self-described Islamic State, as well as obstruction of justice. She was facing life in prison.
The 2016 attack claimed the lives of 49 people. At the time, it was the deadliest mass shooting in modern U.S. history. Salman was arrested in January 2017, seven months after the attack, and has been held behind bars ever since.
Salman, 31, cried as she heard the verdict. The first thing she said was "thank you," her lawyers said.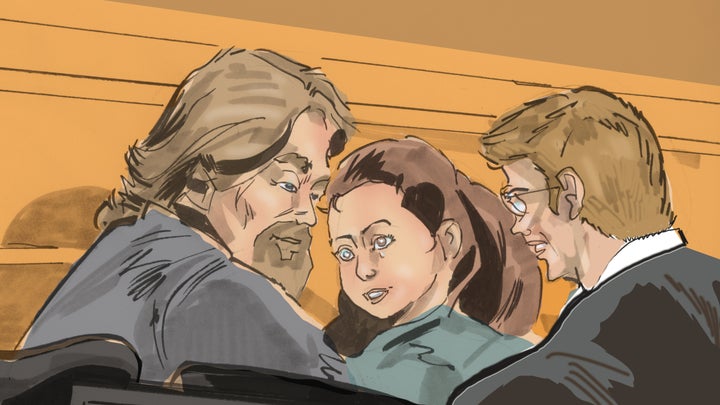 The jury began deliberating around 1:46 p.m. on Wednesday and reached its verdict around 9:40 a.m. on Friday. Hours later, Salman walked free.
In comments outside the federal courthouse, Salman's uncle Abdallah Salman thanked the jury, the judge and Salman's pro bono team of lawyers.
"We are looking forward to taking my niece and hiring the best therapist for her," he said. "I don't know how to make up for the past two years." He said her son, now 5, has already been notified his mother is coming home to California.
"Her son is the only thing she wants," he said.
Susan Adieh, Salman's cousin, expressed deep sympathy for the victims of the Pulse shooting, but said she was grateful that Salman did not become the final victim of the tragedy. "She is innocent," Adieh said.
Salman's family said they hoped to have her home in time to color Easter eggs with her son.
In a statement sent to the Orlando Sentinel after the trial, the unnamed foreman of the jury said jurors suspected Salman knew her husband was planning something, even if she didn't know the date or location.
The foreman — who said his statement spoke only for himself, not the other members of the jury — noted that jurors were not tasked with deciding if Salman knew about Mateen's desire to commit an attack, but rather if she helped him in some way.
The trial upended many ingrained assumptions about the massacre. Despite initial speculation based on the location of the shooting ― a gay nightclub ― investigators found nothing to suggest Mateen was motivated by homophobia.
Government lawyers said Pulse was not Mateen's initial target that night. He first drove to Disney Springs, a hub of shops and restaurants at Disney World, and found security to be tight. He then Googled "downtown orlando nightclubs," and drove to EVE Orlando, where he also encountered strict security. Finally, he moved on to Pulse.
During the massacre, he called 911 and pledged allegiance to the Islamic State. Investigators who analyzed his phone and computer found he regularly read about terrorism and air strikes in the Middle East, and watched beheading videos.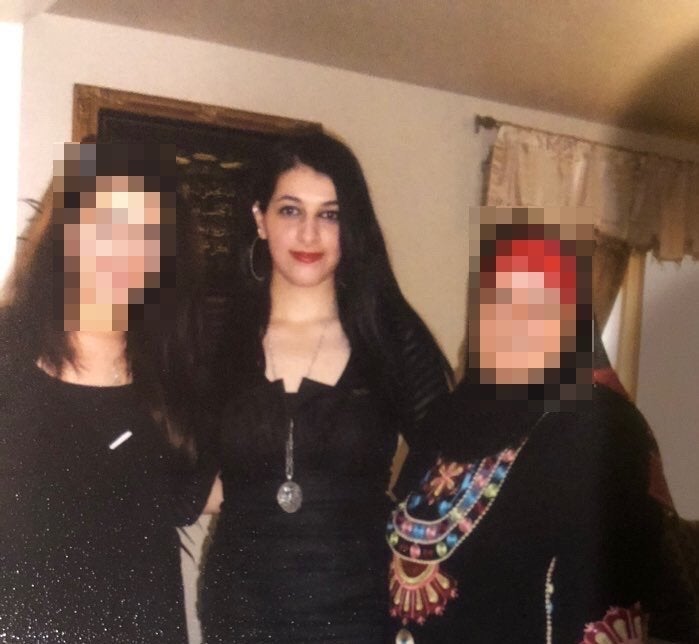 In contrast, investigators could not find a single social media post or internet search on Salman's phone to suggest she had any interest in extremism.
Prosecutors proposed to jurors that Salman, who was not radicalized, was motivated by money instead. Mateen bought her a diamond ring in the days before the shooting, which prosecutors posited bought her support of his heinous plan.
It is extraordinarily rare for the federal government to lose a terrorism case, said Mia Bloom, a terrorism expert at Georgia State University.
The government's case was undone by the fact that its key evidence ― an alleged confession signed by Salman after an 11-hour interrogation ― was contradicted by forensic data, Bloom said.
"Why was there no video or audio of it?" she added. "It was very problematic."
In a statement, which was handwritten by an FBI agent, Salman said she knew her husband was going to Pulse that night, had seen him looking at Pulse's website, and had cased the nightclub with him the week before.
Those claims were undercut by evidence presented at trial that Mateen picked the club at random that night, and cell phone data showing Salman had never been near Pulse, contradicting her FBI statement. None of the couple's electronic devices had ever accessed the club's website either.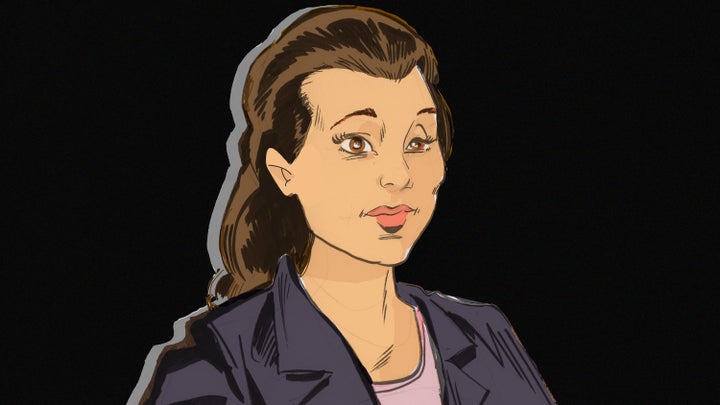 In a statement, Pulse owner Barbara Poma said she respected the criminal justice process, and would trust that the jury made its decision free of bias.
"Those of us directly affected by this tragedy must find peace in our hearts and remember that he was the one who pulled the trigger that night," she said. "He was the perpetrator, and he should not have one more minute of power over our lives."
Charles Swift, one of Salman's lawyers, said that the trial helped clear up misperceptions about Salman that flourished in the press after the massacre.
"A year and a half ago, you believed she dropped him off the Pulse!" he chided a gaggle of reporters. "You believed they scouted Pulse!"
None of that was true, as shown in court, he said.
"We pursued the truth, and the truth was to her benefit," he said. "The jury, 12 ordinary citizens, were heroes today."
Linda Moreno, another one of Salman's lawyers, said Salman was overwhelmed and emotional, and will need time to recover from her 14 months in jail.
"It did not destroy her, but of course it changed her," she said.
This story has been updated with a statement from the jury foreman.
CORRECTION: Due to an editing error, the headline on a previous version of this story indicated Salman had been found guilty.
Popular in the Community