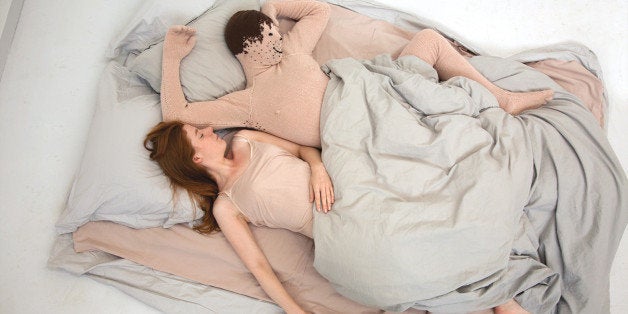 The dating scene can be exhausting, frustrating and oftentimes very lonely. If you're looking for an alternative to Tinder, OKCupid and the plethora of other dating apps out there, look no further. Artist Noortje de Keijzer has found the answer: just knit your very own boyfriend.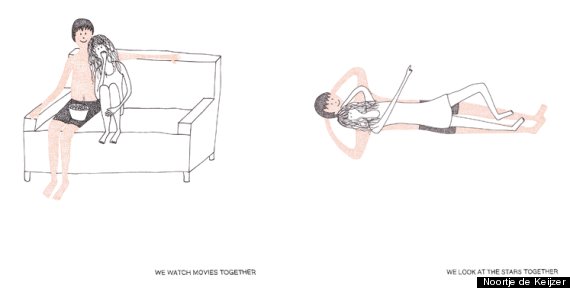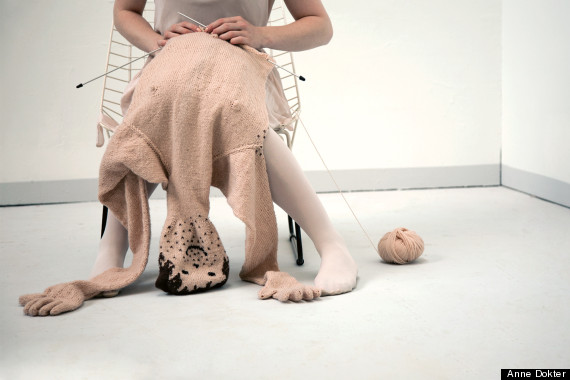 De Keijzer explained what inspired her her to create the piece to The Huffington Post: "It's the ordinary moments in which you can feel really lonely sometimes," De Keijzer said. "This is why I came up with 'My Knitted Boyfriend'. He's around at home in the ordinary moments of your day-to-day life."
For something that initially sounds bizarre, "My Knitted Boyfriend" and its accompanying short film (scroll down to watch) are refreshingly endearing.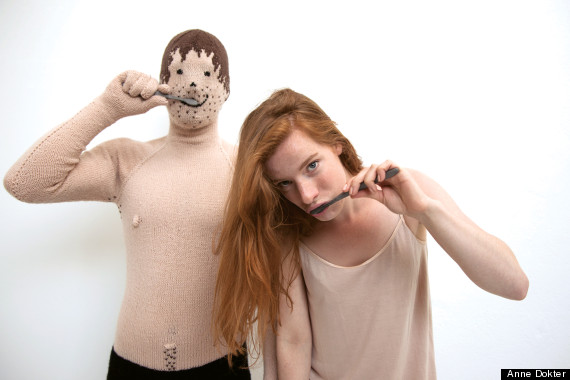 De Keijzer also explained that she used humor to reflect on a dark subject like loneliness in order to make it less taboo:
I hope my project brings a bit of recognition, and awareness that everybody feels lonely from time to time. That it is totally fine to talk about it or even laugh about it! I tried to make a very humorous project about this serious subject. I believe that laughing about a negative feeling is already the beginning of a more positive and happy feeling. And when you feel positive and happy with yourself, the right person will come along!
"My Knitted Boyfriend" has received an overwhelming amount of support with little criticism. But de Keijzer told HuffPost Women she is pleased to see even negative reactions to her project, because they mean she has impacted people enough to provoke an opinion.
"I guess this project was a way for me to transfer my own emotions and experiences into something that I could laugh about," de Keijzer told HuffPost Women. "It was a bit of a therapeutic project for me. The fact that I reached so many people is just a nice extra."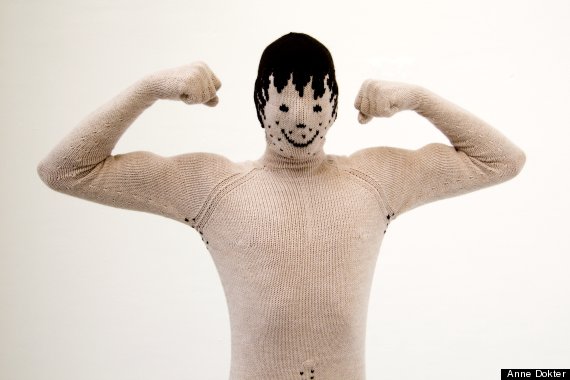 We all know what it feels like to wish there was someone beside us when we wake up in the morning or cook dinner or snuggle up with Netflix. "My Knitted Boyfriend" is a sweet reminder that even in those mundane, empty-feeling moments, we aren't actually alone. And as de Keijzer observed, the strong reaction to her creation only "proves once more that in matters of love everybody on the planet speaks the same language."
Watch "My Knitted Boyfriend" come to life in Noorte de Keijzer's short film below.
REAL LIFE. REAL NEWS. REAL VOICES.
Help us tell more of the stories that matter from voices that too often remain unheard.
BEFORE YOU GO
PHOTO GALLERY
10 Female Artists To Watch