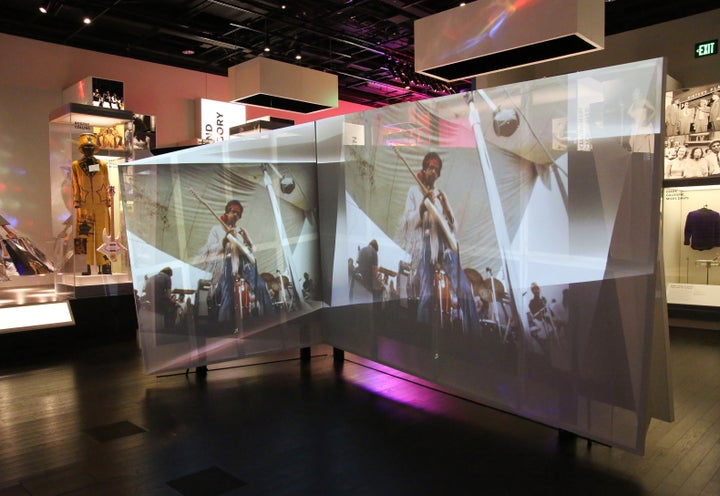 For the second time in a week, a noose was found on the grounds of a Smithsonian museum in Washington, D.C.
When visitors walked into an exhibit at the National Museum of African American History and Culture on Wednesday, they saw a small noose lying on the floor. It had been left in an exhibit on segregation, Smithsonian spokeswoman Linda St. Thomas told HuffPost.
Two of the visitors who discovered the noose "were very upset," St. Thomas said. The gallery was "closed pretty quickly" and remained closed for about an hour.
It's the second time in less than a week that a noose has been found on or around museum grounds on the National Mall. Last Friday, a noose was hanging from a tree outside the Hirshhorn Museum and Sculpture Garden, St. Thomas said.
"We don't know how long that was there," St. Thomas said of Friday's discovery. "It was in a public space outside, but this [newly discovered noose] was obviously intended to be in the segregation exhibition."
In an internal email to staff obtained by HuffPost, Secretary of the Smithsonian David Skorton said he must "again share with you some deeply disturbing news" about Wednesday's incident.
"The Smithsonian family stands together in condemning this act of hatred and intolerance, especially repugnant in a museum that affirms and celebrates the American values of inclusion and diversity," Skorton wrote.
St. Thomas said the museum has "full security," including metal detectors and bag screening. But a small noose would not have set off any immediate alarms, she said.
The U.S. Park Police are now investigating the incident.
"We will not be intimidated," Skorton wrote in his email. "With new urgency, we will tell the story of our nation and all its people. We will continue to fight this sort of ignorance with knowledge. Cowardly acts like these will not, for one moment, prevent us from the vital work we do. We will remain vigilant and, in spite of these deplorable acts, we will become a stronger institution for all Americans."
Support HuffPost
Every Voice Matters
Popular in the Community