A noose was discovered hanging from a lamp post outside the National Gallery of Art in Washington, D.C., marking the third such incident on the National Mall in recent weeks.
The noose was found Saturday around 3 p.m., U.S. Park Police Sgt. Anna Rose told HuffPost. Authorities are continuing to investigate how the object got there.
Two other nooses were discovered near museums on the National Mall last month. On May 31, tourists visiting the National Museum of African American History and Culture found one lying on the floor while walking through an exhibit on segregation. Less than a week earlier, a security guard found a noose hanging from a tree at Hirshhorn Museum and Sculpture Garden.
The noose is widely regarded as a hate symbol, stemming from the Jim Crow era of mob lynching. According to the Anti-Defamation League, "the hangman's noose has come to be one of the most powerful visual symbols directed against African-Americans, comparable in the emotions that it evokes to that of the swastika for Jews."
A spokeswoman for the Metropolitan Police Department said there have been several reports of nooses around the nation's capital in the last couple months.
"[The MPD] has reached out to offer support to the various establishments where these offenses have occurred," according to a statement released by the MPD. "The department will not tolerate illegal behaviors in our city. We encourage anyone with information to contact us at 202-727-9099."
Before You Go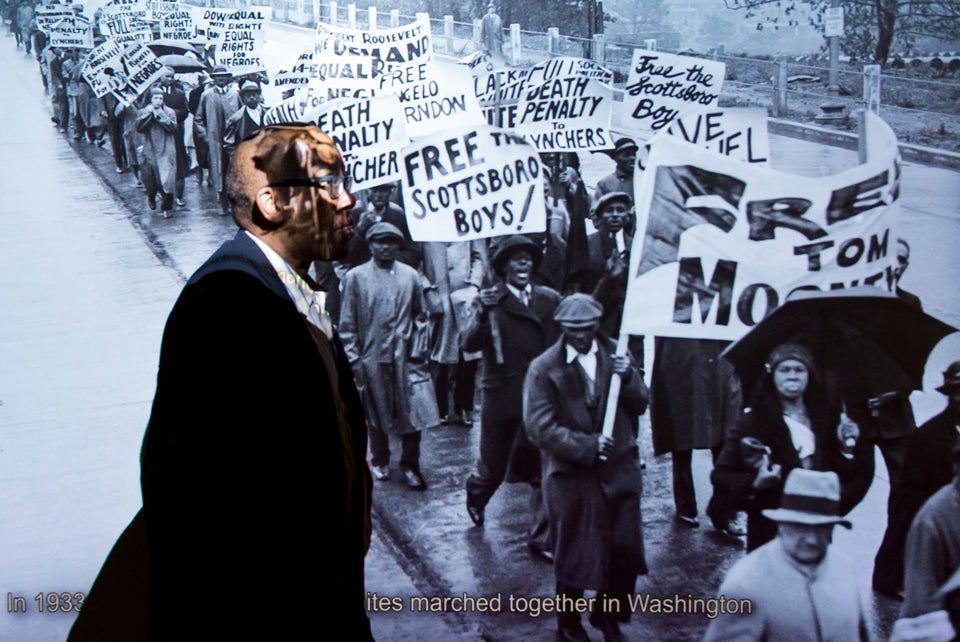 National Museum of African American History and Culture
Popular in the Community