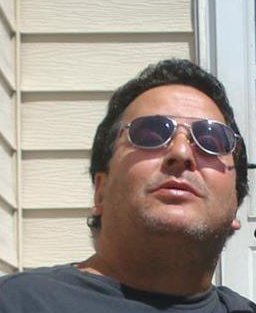 Robert Tomanovich: "I have black friends."
A Michigan man who displayed Confederate flags and two nooses outside of his business defended his actions this week, saying he is "not a racist."
Robert Tomanovich, 55, placed a noose and Confederate flags around two of his properties in Livonia, Michigan, including a tree cutting business he owns. Police said Tomanovich won't be facing hate crime charges, WXYZ first reported last week.
"I know black guys, I have black friends," Tomanovich told the New York Daily News on Monday. "We're all laughing at this stupidity. Do you know how many white guys were hung back in the day? This isn't racist. But all of a sudden it's out of control."
Tomanovich, along with his wife, Lindy, and an unnamed coworker, said the flags and nooses are in no way related to race. Lindy said her husband just likes the way the flags look, and the noose was in honor of a friend who hanged himself.
"There's no crime in hanging a noose," she said.
Neighbors feel differently.
"One hundred fifty years after Abraham Lincoln's death, we are still going through this kind of atrocities," neighbor Mary Greer told WXYZ. "A hangman's noose and a Confederate flag?"
An employee of Tomanovich's tree cutting service said he hung a second noose after the business began getting complaints.
"Screw 'em," the employee reportedly told the station. "We're gonna put more up."
The nooses and flags had been taken down as of Tuesday, but Tomanovich told the Daily News he didn't feel a need to apologize.
"I don't need to defend this to nobody," Tomanovich said. "My business is doing very well."
REAL LIFE. REAL NEWS. REAL VOICES.
Help us tell more of the stories that matter from voices that too often remain unheard.