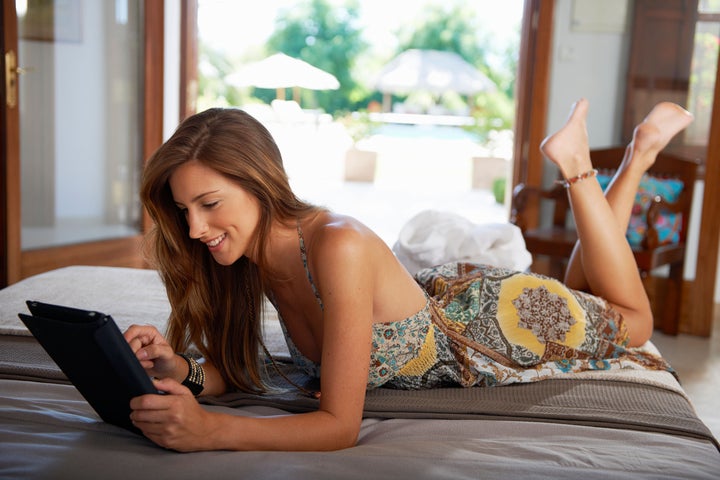 How do young women derive their confidence and sense of empowerment? We believe women's prowess stems from a deep understanding of their femininity and an appreciation for their sexual self. Yet, how do women achieve this knowledge? What resources do they have to educate them in a voice that comforts and resonates and that embraces the technological tools on which they now rely? Quality answers to women's sex and relationship questions are buried in books or scattered online, and women's magazines, by in large, remain completely out of touch with real women's core questions on these topics. Cosmopolitan magazine, the number one selling women's magazine, barely scratches the surface. Women's understanding of their bodies, what they want, and how to communicate their desires are at the core of women's comprehension of their sexual selves, and yet our society keeps women's sexual experience shrouded in taboo. We believe there is an inequity between women and men that stems from a culture that encourages men to be sexually exploratory, but admonishes women for the same behavior. The proliferation of online pornography has made it the de facto sex education for young men, and without quality, digital resources for women, the result is a gap of information between Gen Y men and women, the societal implications of which we have only begun to see.
My co-founders, Jen Eident and Lara Glaister, and I founded Vixely (www.vixely.com) based on our passion to bridge the content and technology divide for women on topics fundamental to their self-esteem and well being. We believe that women should have a tasteful, trusted outlet to explore their sexuality in a way that fits their digital lifestyle and encompasses the multi-faceted issues of their sexual selves.
Vixely is an interactive web app optimized for the tablet for visual learning and exploration, with digital, curated content from vetted authors, experts and peers. We built Vixely with the sophisticated, discerning female in mind, who requires efficiency as well as beauty in her online experience. Every woman is different when it comes to her comfort and understanding of her sexual self, which is why she can customize her Vixely profile for personalized content that she can save to her playbook, rate and share. We take a candid, playful but intellectual approach to sex and dating, featuring guides, interviews, music, fashion and products.
We view Vixely as part of a multi-generational, grassroots movement of female sexual empowerment and liberation. Feminism is not dead; myriad women, each with their own sense of femininity and purpose, are redefining it. We have been amazed by the support of brilliant women who have made themselves accessible to us and who share our desire to empower women, such as Arianna Huffington, Dr. Logan Levkoff, Cindy Gallop, Joanne Wilson, Nicole Daedone, Margaret Wheeler Johnson and HuffPost Women in general.
Men do many things just as well as women, but they can't teach us how to understand our bodies (or make us overcome our insecurities), which is why we at Vixely took it upon ourselves to create the right product and reclaim the conversation.
Go to Vixely to explore (and have fun!) and to join the sexual revolution of the digital generation.
Popular in the Community