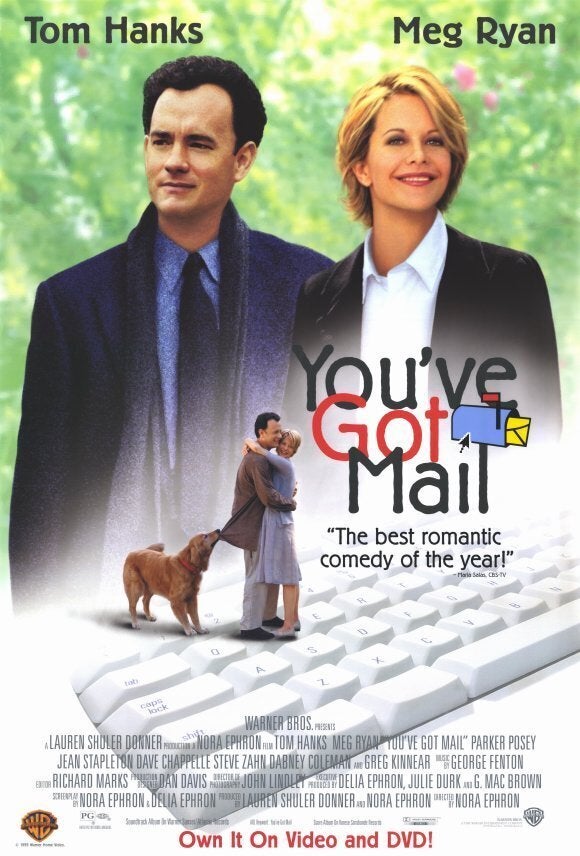 Nicholas Stoller, the screenwriter and director behind "Forgetting Sarah Marshall," called Ephron his "idol."
"'When Harry Met Sally' is kind of a dark movie," Stoller told Huffington Post back in April. "It's sweet and it ends beautifully and romantic, but those are two pretty messed up characters. They're pretty flawed. They do pretty nasty things to each other. It goes to a dark, pretty real place between them. That's why it's a classic. Nora Ephron does not pull her punches in that movie."
Stoller said Ephron had two keys to making romantic comedies.
"One, was she splits her movies up into eight chapters. And she said, 'Don't repeat a chapter.' There's a different plot move happening in each chapter. She said, 'If a chapter is repetitive, be hard on the chapter. Make sure it's moving your story forward. Question whether it's moving the story forward.' [As for the second one], she said Mike Nichols told her to start the movie with a visual metaphor."
While Nancy Meyers, a romcom contemporary of Ephron, was more successful at the box office (her films, like "What Women Want" and "It's Complicated," have totaled $547 million at the domestic box office), Ephron's body of work was almost as impressive from a financial standpoint. As a director, her features grossed $511 million in domestic dollars, with two of her films -- "You've Got Mail" and "Sleepless in Seattle" -- cresting the $100 million plateau. (Another film, "Michael," grossed $95 million, while her last film, 2009's "Julie & Julia," earned $94 million at home.) The box-office tallies made Ephron one of Hollywood's first financially successful female directors.
Screenwriter, author and actress Mindy Kaling also counted herself as an Ephron fan. She named one of her blog identities "Mindy Ephron," and ranked "You've Got Mail" as her favorite romantic comedy.
"Watching any fifteen minutes of this will make me feel cheered up and then I go do something else," Kaling told Vulture during a 2010 interview during which she watched "You've Got Mail" with a reporter. "I love 'You You've Got Mail.'"
Popular in the Community