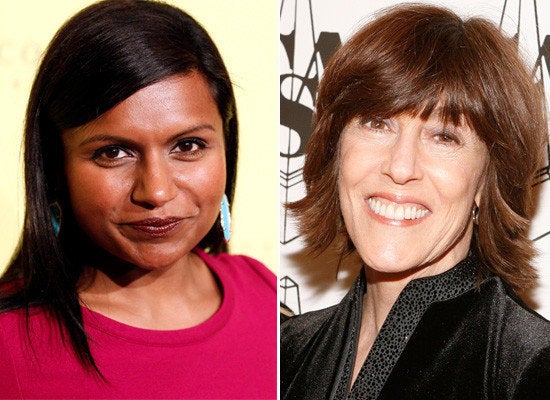 Writer, director and producer Nora Ephron, who passed away on Tuesday at the age of 71, left an indelible mark on the world of comedy, in many ways redefining the romantic-comedy genre. Her influential body of work, populated by some of the more beloved comedic characters in American film, touched the lives of those who met and worked with her and the millions who wish they had.
Actor, writer and producer Mindy Kaling of "The Office," who famously blogged under the byline Mindy Ephron, shared with us her thoughts on the passing of one of her heroes:
"Nora Ephron has been the single most influential person to me as an artist. It is one thing to be a talented writer - which she was, obviously - it is quite another to be a person who created and curated worlds that I (and millions and millions of other people) wanted to disappear into. Her characters were smart, funny, neurotic, but always hopeful. Hopefulness is everything. So much of comedy is about cynicism, which largely, her work didn't have. And I loved that. I don't know exactly how else to say it, but I want to live every day as if every word or action was penned by Nora Ephron."

Since the news of Ephron's passing broke, Twitter has been ablaze with messages of love and loss. Some of the most poignant have, fittingly, come from comedians. Here are a few.
Popular in the Community