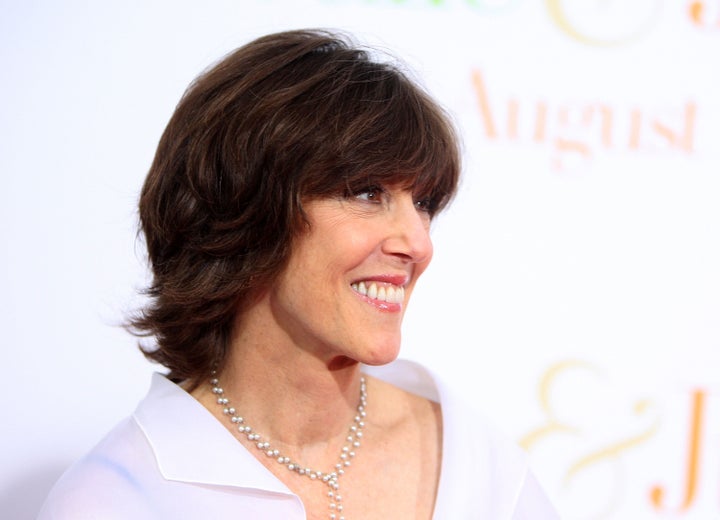 "She pulled a fast one on us... I guess sometimes you have to wait for someone to leave the room to say how great they are," said Meryl Streep last year at Nora Ephron's memorial service in New York City. It's been exactly one year since the iconic journalist and screenwriter passed away and none of us have gotten over the fact that she's gone -- or stopped talking about how fabulous she was.
Ephron was a trailblazer in so many ways. She began her career as a journalist at the New York Post and moved on to Esquire magazine during the 1970s. Next she turned to screenwriting and directing, and by 1994 Ephron had racked up three Academy Award nominations for penning "Silkwood," "Sleepless In Seattle" and "When Harry Met Sally." Her films came to define what a quality romantic comedy could be during the '80s and '90s.
Besides being an obvious and rare talent, Nora Ephron had an infectious energy and aimed to pass her wisdom onto other women. In a 1996 commencement speech at Wellesley college Ephron said: "Whatever you choose, however many roads you travel, I hope that you choose not to be a lady. I hope you will find some way to break the rules and make a little trouble out there. And I also hope that you will choose to make some of that trouble on behalf of women."
On the first anniversary of her death, we've rounded up a list of successful women who Ephron helped "make a little trouble" in the world:
Diablo Cody I always wanted to be a writer, but at the time I don't think it ever occurred to me to write movies. When I first saw "When Harry Met Sally," for me, it was just pure entertainment; there was no sense of the filmmaker, which is the best kind of film. You believe the people are real, and you are completely lost in their relationships. When I first started writing screenplays, her work was something to aspire to. The best possible version of a scene is "the Nora Ephron version."
Mindy Kaling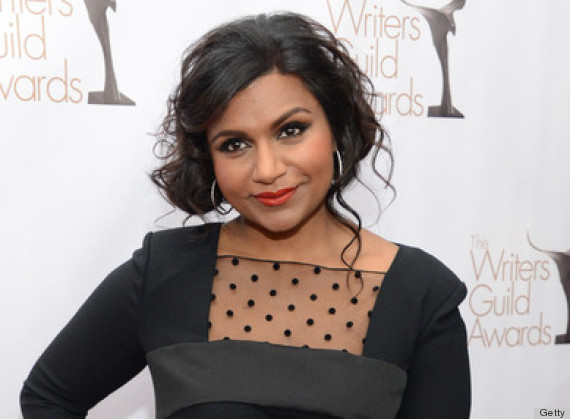 Kaling has always been open about her love and adoration for romantic comedies -- specifically romantic comedies by Nora Ephron. In September 2010, she sat down with Vulture to watch "You've Got Mail." "I was very intimidated by New York and I didn't know it very well, and this movie really helped me, it made me fall in love with the city," she said. "It's such a love letter to New York. I went to all the places in the film."
The actress and writer transferred that rom-com spirit to her own TV show, "The Mindy Project." The first episode features the lead character, Dr. Mindy Lahiri, discussing a series of Ephron's films. And after Ephron's death, Kaling told Zap2It: "Nora's passing was so devastating for us, and especially the writing staff, because she was such an amazing writer and obviously such an inspiration for the show."
Lena Dunham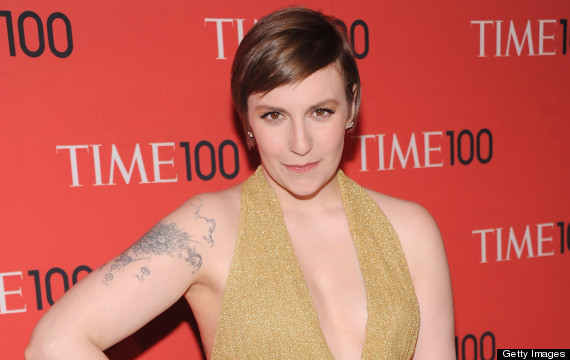 After Ephron passed away, the "Girls" creator wrote a beautiful tribute to her in the New Yorker detailing their year and a half long friendship -- and Ephron's timeless influence. Dunham confessed that Ephron's film "This Is My Life" was "the movie that made me want to make movies." She also wrote about the small and large ways in which Ephron informed her personal life:
Her advice was unparalleled. At one of our lunches this past January, I was sheepishly describing a male companion's lack of support for my professional endeavors. She nodded in a very "don't be stupid" way, as if I already knew what I had to do: "You can't possibly meet someone right now. When I met Nick, I was already totally notorious ... and he understood exactly what he was getting into. You can't meet someone until you've become what you're becoming."
Meryl Streep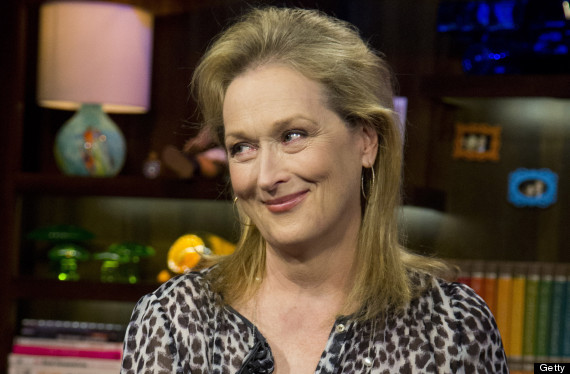 Streep was a long-time friend of Ephron's -- after all she played a fictionalized version of Ephron in "Heartburn" -- and it was a friendship from which the actress learned a lot. "You could call on [Nora Ephron] for anything: doctors, restaurants, recipes, speeches, or just a few jokes, and we all did it, constantly," Streep told the NYTimes in an email last June. "She was an expert in all the departments of living well."
Jennifer Weiner You can write about this stuff? I thought. You can be frank and funny and identifiably Jewish, totally honest about who you are and what you're thinking about? You don't have to don the literary equivalent of a Tom Wolfe suit to be published or pretend you're a man, with a man's concerns and a man's voice, to get attention? My 12-year-old mind was officially blown. That story -- and Ephron's inimitable voice, wry and sharp but never condescending or cynical -- stayed with me.
Rita Wilson Wilson, like Streep, knew Ephron on a personal level for years and had roles in several of her films (see: "Sleepless In Seattle" and "Mixed Nuts"). Last summer Wilson wrote a beautiful piece for Huff/Post50 -- of which she is an editor-at-large -- about their friendship and how Ephron inspired her to write:
Seven years ago Nora mentored me through the process of writing my first article. She read every draft and helped edit it. She said something I had never heard before but now believe all journalists must know. She said when writing something, all you needed to do was, "Tell them what you're going to tell them, tell them, and then tell them what you told them." She never complained about my calls and emails asking her about an idea, or a question I had, or if she thought whatever I was working on worked. She always had time. Eventually, like any amazing teacher, she made me believe I could do it on my own. Once again, she had faith in me before I had faith in me.
We miss you Nora. And your words still inspire us every day.
Popular in the Community