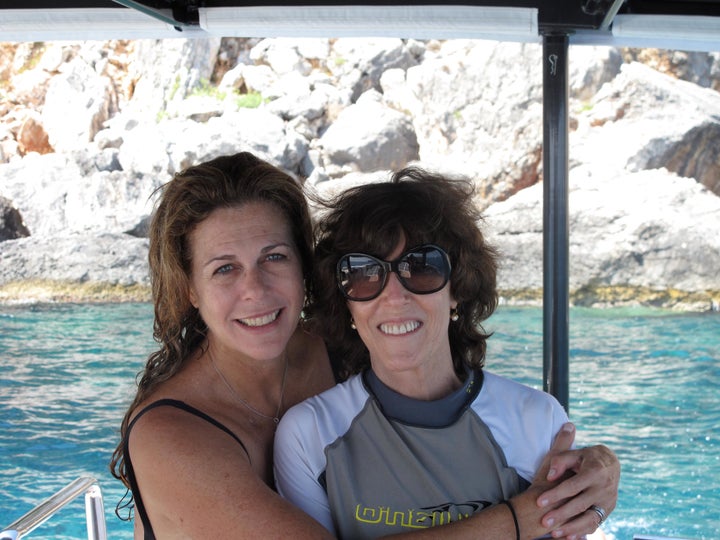 Nora Ephron was a one of a kind woman, and an extraordinary talent. We all know that. She was also a one of a kind friend. An extraordinary friend.

I met her when Tom was filming "Bonfire of the Vanities" in New York City and we rented an apartment in the same building where she, her husband (the also extraordinary Nick Pileggi), and her two sons, Jacob and Max, lived. She would walk her boys to the gates of the building as she sent them off to school. We would laugh about the monosyllabic elevator man, Wellington. We didn't yet know that a monosyllabic elevator man would somehow lead us to a friendship filled with talk...and love.

When she wrote "When Harry Met Sally," Carrie Fisher had been cast as The Best Friend. Later when she was casting "Sleepless in Seattle" and looking for The Best Friend I approached her at a party and said that if she was not going to cast Carrie Fisher in the role of The Best Friend that I would like to audition for it. She called me in. I auditioned. I didn't get that role. It went to our sweet friend Rosie O'Donnell, but she asked me if I would play another role. I immediately said "yes." I got to play the character who described the film "An Affair to Remember." Out of all the roles I have done, it is my favorite part. There was no reason for Nora to cast me but she had faith in people before they knew they could have faith in themselves. I had never experienced that before.

Her faith didn't stop there. She cast me opposite comic greats like Steve Martin and Madeleine Kahn in a movie called "Mixed Nuts." Only if you are up late at night watching obscure channels that are usually the ones you delete will you have seen this film. We shot the film in Astoria Studios which thrilled her because the restaurants in the area were so good. Lunchtime wasn't a time to take a nap for Nora. It was a time to gather friends and eat at the new Greek restaurant she found that was known for its roast chicken. She was obsessed with the catering on a movie. She believed good food made for happier casts and crews. She was right.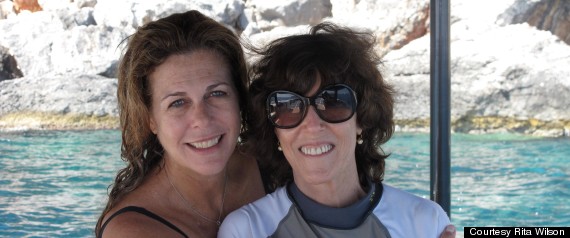 Seven years ago Nora mentored me through the process of writing my first article. She read every draft and helped edit it. She said something I had never heard before but now believe all journalists must know. She said when writing something, all you needed to do was, "Tell them what you're going to tell them, tell them, and then tell them what you told them." She never complained about my calls and emails asking her about an idea, or a question I had, or if she thought whatever I was working on worked. She always had time. Eventually, like any amazing teacher, she made me believe I could do it on my own. Once again, she had faith in me before I had faith in me.

When I came to New York City to work for a few months, she took me around the neighborhood where we lived and walked me into every market, grocer, cheese store and restaurant she deemed worthy. She told me what to order in each place and what to avoid. She told me why I should buy fish at Citarella and little cucumber sandwiches at the WASPy-ish William Poll, who, upon our visit to the store together, Nora was amazed to find out was really run by a Greek family adopting the air of Upper East Side WASPs. This piece of information came about because Greeks can recognize other Greeks like inner sonar homing devices -- which Nora found fascinating, and might have altered her vision of William Poll a tiny bit.

Two years ago our apartment suffered horrible water damage. Both Tom and I were working in New York at the time. Nora insisted we stay in an apartment she and Nick own in their building. How many times can you say that, as adults, you lived with your friends over the course of months? Tom and I were giddy at being able to go up and have dinner with Nick and Nora at the drop of a hat.

Nora celebrated life to an insatiable degree, yet without any of the manic energy one associates with people who have "insatiable appetites" for life. She had a calm and elegant way of savoring every moment. Her dinner parties were a recipe for joy: part salon, part celebration, part Nora's own cooking, part ready-made dishes. Once she made a dinner because she had read in The New York Times that the definition of decadence was eating aged roast beef while drinking Chateau D'Yquem wine. So she had a dinner party and served it as it was described in the article, sharing it with mischievous glee -- all of us included in her experiment to see if this theory was, in fact, true. It was. Because of our friend Nora we all got to experience this culinary decadence. But, there was one thing she hated about certain dinner parties. Rectangular tables. She only had round tables, the smaller, the better. The better to talk to and hear your friends.

She sang show tunes. She knew all the lyrics to every Broadway musical. She would have singing parties where everyone would take a part in the musical she had selected. She was one of the most inclusive people I knew. She threw Tom and me many a party. The more the merrier was her motto.

We traveled a lot together. She loved snorkeling, searching out the best "whatever" food happened to be in a place, whether a market or a restaurant, big town, or small. Once we were in a tiny town in Italy and she had read about this amazing breadstick that this place supposedly had. Well, she found it! And, guess what? It was the most amazing breadstick.

Sometimes you can't remember when you last saw someone you loved or what you talked about. You struggle to remember, like straining to hear a faint voice on the radio that you can't turn up. But the last time I saw Nora was on May 9, 2012. She knew I was coming to New York to do a show at Joe's Pub. And as best friends know, without having to say a word, she believed a celebration was necessary. She said, "Invite anyone you want. I found a restaurant in the neighborhood that has delicious food. I got the private room. It's big. There's room."
At Joe's Pub, I saw her in the audience. At the end of the show, the audience indulged me as I explained that when I turned fifty (by the way, Nora told me to never write a number like this: "50." Always spell it out) I could do anything I wanted. She said she didn't direct her first movie until she was fifty. She said that it was the greatest time of her life. My friend, Nora, had faith in me on May 9 as she had faith in me in all the years that came before. At Joe's Pub, she wasn't playing the role she had written about so expertly. The Best Friend. She didn't have to. She was the best friend anyone could have asked for.
Related
Popular in the Community