On July 21, 1989, 26 years ago today, Nora Ephron brought us "When Harry Met Sally" and everyone spilled out of the theater, electrified. Nora had just created the first modern romantic comedy that had us talking about the most famous "orgasm" in cinema history.
I still mourn that trademark "Nora Ephron sparkle." I want to shout from the top of the Empire State Building: "People, Nora is gone! Don't you get it? We will never, ever have another smart summer romantic comedy by Nora! No more brilliant essays about her small breasts or her disdain of the egg white omelet, no more pithy books about how much she hates her neck, clever quips about her philandering husband who "was capable of having sex with a venetian blind," or gourmet recipes for her pot roast or mashed potatoes.
"I'll have what she's having."
"When you realize you want to spend the rest of your life with someone, you want your life to start as soon as possible."
After two summers of lukewarm, subpar romantic comedies I decided to create my own Nora Ephron retrospective. I'm revisiting the deeply comforting "When Harry Met Sally," "Sleepless in Seattle" and "You've Got Mail," and re-reading "I Hate My Neck" and "I Remember Nothing." Inhaling the "The Best of Nora," a 555-page hardcover compilation of her best work. Wearing her trademark black turtlenecks. Soaking in her favorite bath oil, Lemon Oil by Hauschka. Obsessive, yes, but Nora Ephron is worth obsessing over.
I want to live in a Nora Ephron movie. Life in a high definition 4K Sony 24 frames per second gloss, where people are clever, beautiful, witty, and politically informed. The boy gets the girl, the heroine cooks 500 Julia Child recipes while holding a full-time job, and Meg peels green apples and finds Tom in Seattle. The sets look like a swanky Upper West Side apartment. Even in Nora's favorite hardboiled city of New York, everything shines with a sunny optimism and a snappy Cole Porter song.
When I entered the dark theatre of a smart Nora Ephron romantic comedy a magic spell was cast. I can remember exactly where I was and whom I was with for every one of her movies. I knew brilliance was afoot. I would be touched. I would laugh. I'd believe that men and women really can be friends, that you can meet someone for the first time on a rooftop and happily walk off and live happily ever after, or that can you meet the love of your life over the Internet. Like Nora, I believe in signs, fate, and destiny. I even married a man because he was the only person I had ever heard mention the Seychelles. The mother of romantic comedy, Nora was a cultural barometer who defined the boundaries and meaning of romantic foibles.
Nora was fierce. The daughter of two prosperous but heavy-drinking New York playwrights, Nora was her mother's daughter, disciplined and driven. Brash, outspoken, audacious, with an absolute cocksure sense of self. According to Delia, "the middle child," Nora's sister and frequent collaborator, Nora always knew everything she wanted to do from the get-go. She was published very young and she knew she was going to be successful and that she had a destiny. "Working with Nora in Hollywood was like traveling in an armored vehicle," her sister Delia once said. "Once she left a studio meeting and everything fell on me, giving me all of the script notes they didn't have the nerve to tell her."
No one ever received three Oscar nominations without being tough, but Nora was also a generous, loyal friend. Brilliant at giving. Everyone that really knew Nora was cooked for by her; everyone else wished they had been. She threw legendary dinner parties and ordered multiple desserts, and exchanged gourmet recipes with her glittering friends Meryl, Tom, Mike, and Meg. Jewish by birth but not religious, she believed, "You can never have too much butter. That's my belief. I have a religion; that's it." And she joked, "I have made a lot of mistakes falling in love, regretted most of them, but never the potatoes that went with them."
Above all, Nora valued strength. Nora's golden words to the Wellesley College class of 1996 were "be the heroine of your life, not the victim." She made a career of going where other women feared to tread. Women writers owe a lot to her. Only Nora could write about her 28 AA bra or her crepey wrinkled neck with such deep wit that she made herself even more attractive. She let her characters be vulnerable, but never destroyed. She created strong leading ladies who were insecure, overloaded, occasionally unlikable, yet always relatable. They were dreamers and strivers, and complete outrageous messes.
Sometimes I can get my fix from writer-director Nancy Meyers ("It's Complicated," "She's Got To Have It"), Richard Curtis ("Four Weddings and A Funeral," the "British Nora"), and Tina Fey ("30 Rock," whom I fondly refer to as "Nora's bratty little sister"). But they don't have Nora's Washington pedigree, read 10 newspapers before they get to the set, or hail from a family of brilliant wordsmiths. Who could compete with Nora's journalistic, literary, show business, and political prowess?
Nora's playwright mother, Phoebe, advised Nora as a young child to "Take notes. Everything is copy." Nora lived her life as an open book with complete transparency. Her ex-husband, Carl Bernstein, said, "Nora goes to the supermarket and uses it for material." But she did keep one secret. She lived the last six years of her life battling leukemia, telling only her small inner circle. Nora didn't even whine when she was dying, even finding time to mentor Lena Dunham, the young auteur of HBO's "Girls."
On June 26, 2012, the world learned that Nora had passed. Even Meryl Streep was shocked. "We have all been ambushed by her death. She really did catch us napping. She pulled a fast one on all of us. And it's really stupid to be mad at somebody who died, but somehow I have managed it."
Nora left us clues in her final book "I Remember Nothing" that she was sick or that something was wrong. The last chapter "What I Will Miss, What I Won't" is a poignant, retrospective good-bye. At age 71, how sad she must have been while writing her list.
The kids
Nick
Shakespeare in the Park
Waffles
The concept of waffles
Reading in bed
Dinner at home just the two of us
Dinner with friends
The Christmas tree
Taking a bath
Coming over the bridge to Manhattan
Pie
I miss her voice and company.
Meg Worlitzer (book author of "This is Your Life," scripted and directed by Nora) said, "Nora was someone who lived, and who people who never met her felt like they knew. And that, I think, gives us a clue as to why she will last. Because in the great rushing loneliness of the world, when a writer's voice makes you feel befriended, you want even more of it after the person is gone."
On my list of "Things I Will Miss": Nora Ephron.
Shelley Anderson Myers started her career in the literary department at the Creative Artists Agency. A former AP Writer and a freelance journalist, she is a graduate of the UCLA MFA Screenwriting Program.
4shelley@verizon.net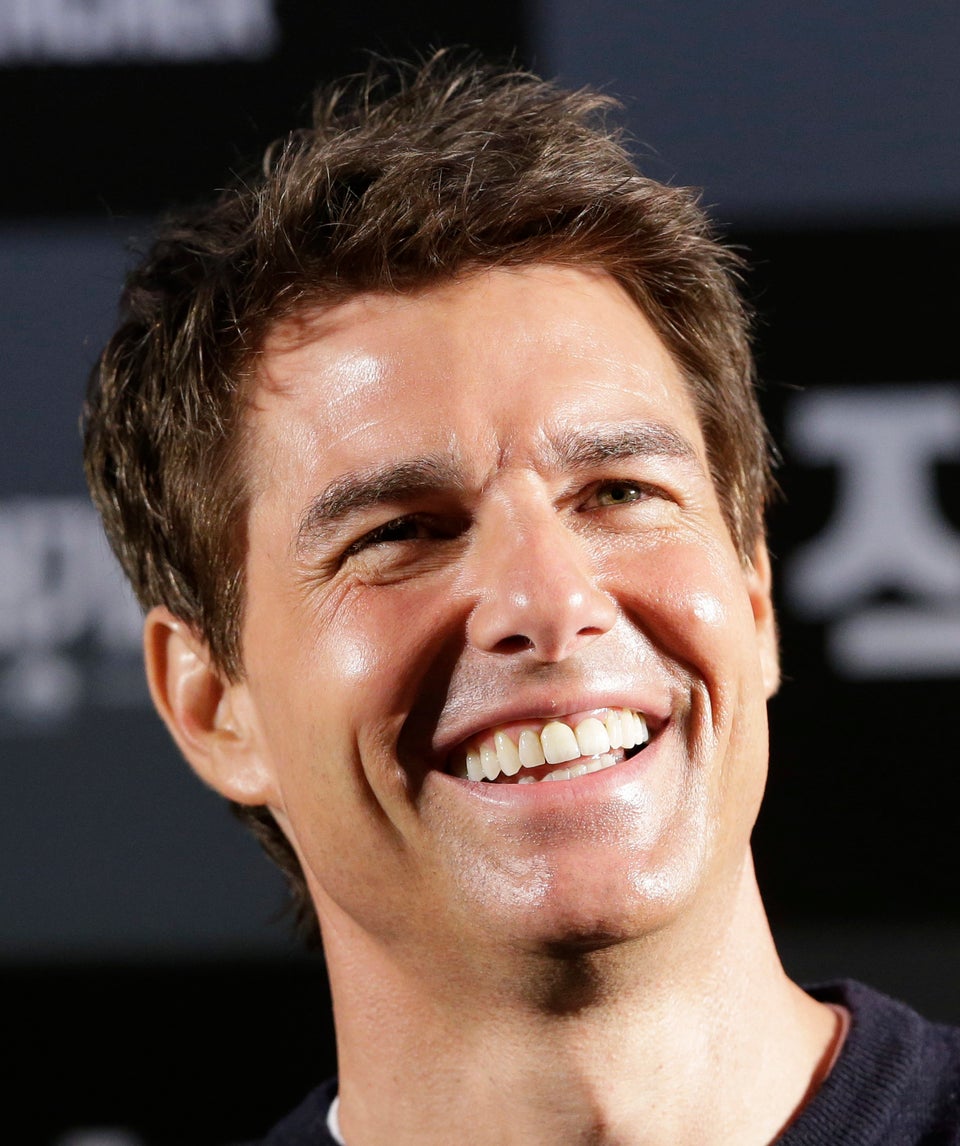 Post 50 Actors Who Never Won An Oscar
Related
Popular in the Community