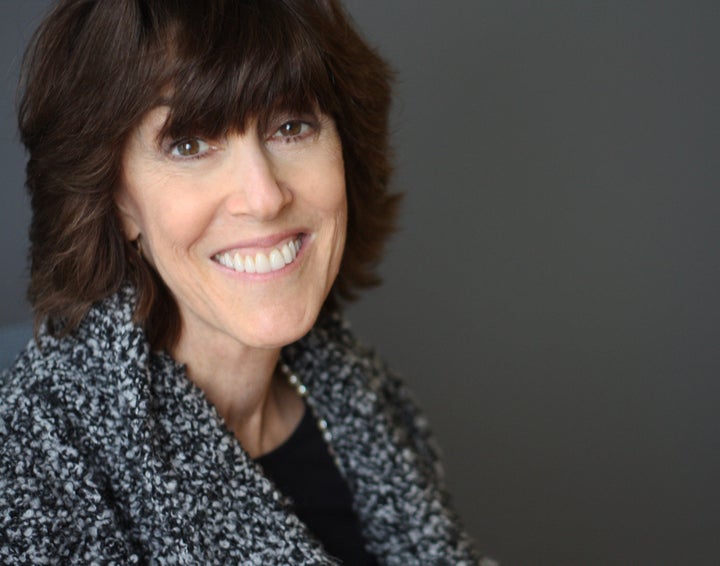 I met Nora Ephron for the first time two years ago, when she greeted me at the door of her lovely Hollywood Hills home. I had come to interview for the editor position of the Huffington Post's soon-to-be launched Divorce section -- an idea that she had dreamed up.

Of course I was nervous -- Nora Ephron had been an idol of mine since Harry told Sally that "men and women can't be friends because the sex part always gets in the way," but I was trying not to show my awe. She greeted me warmly at the door, dressed entirely in black; her home was entirely white -- a true New Yorker in LA. Offering me a cup of tea, she ushered me into her garden, which offered jaw-dropping views of the LA skyline, and launched right into her vision for the Divorce page, telling me why she thought it made so much sense: "Marriages come and go," she said, "but divorce is forever."

I laughed, because that's what you do when a Very Famous Person you've just met says something witty. But my laugh was more than just a polite acknowledgement of her one-liner. It was a laugh of recognition. In that utterly Ephronesque way, she had nailed a truth about a big subject -- one that, as it happened, defined my life in many ways -- but which I'd never heard so brilliantly distilled.
That line about divorce encapsulated everything about Nora Ephron: how smart and funny and incisive she was; how she possessed the world's most finely tuned bullshit detector; how she couldn't help but go straight to the heart of the matter.
As we sat together that afternoon and laughed and talked about how the page might look and feel, who its audience might be, why it would be different than anything that had been done before, I realized that I didn't much care what the job would involve, as long as in doing it, I'd get to hang out in Nora Ephron's force field.
I'd entered Nora's world decades earlier the way most people to -- as a fan of her work. At age 12, I'd thumbed through my mother's dog-eared copy of "Heartburn," which seemed to be a permanent fixture on her nightstand. I knew that "Heartburn" was a book that spoke to my mother's generation and imagined there'd be little in it for me. But a few pages in -- even without really grasping what the book was about -- I sensed the power of that singular voice. Reading her descriptions of therapy sessions, smoked butterfish from Russ & Daughters, and her cheating husband ("the man is capable of having sex with a Venetian blind"), I felt as if I'd stumbled into the coolest New York cocktail party ever. Once there, I felt like a smarter, funnier, older and much more sophisticated version of myself -- and I never wanted to leave.
After our meeting, and for the two years that followed, Nora was a guiding force for this section. Her title was founder and editor-at-large for Huffington Post Divorce, and co-executive producer of Breakover, a web series we developed together. But she was much more than that to me. She was a cheerleader, friend and mentor, both personally and professionally.
From time to time, she and I would meet for tea or lunch in New York and LA, and whenever we did, I would come away feeling as I always had, but more so: I was in the presence of a truly unique voice. And I could always count on Nora to tell me the truth. It was simply not in her DNA to sugarcoat anything. "Sara, it's terrible," she said, of a video on the page I had phoned to get her opinion about. But she was also generous to a fault. If I, or anyone, for that matter, did something she deemed worthy of note, she was always there with a compliment, like the morning, last winter, I came into work to be greeted by this email: "THE PAGE LOOKS GREAT. YOU ARE BRILLIANT."
She was fearless -- always ready to take on anything and everything happening in the culture, ready to out the liars and hypocrites, ready to seize on a truth, large or small. And she was funny, of course. Hilariously, mordantly, brilliantly funny. There was always that.

It's hard to imagine a world without Nora Ephron. What will I do -- what will any of us do -- without her blazingly original take on things?
So thank you, Nora -- for your inspired idea, for creating my dream job, and for all that you've done. Your voice will always remain a guiding light on the page and in my life.
Related