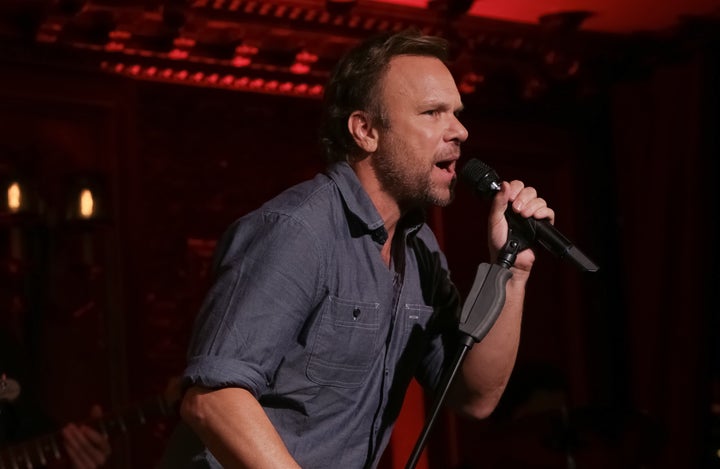 Thanks to his latest act, Norbert Leo Butz can add a new title to his ever-expanding resume: "song anthropologist."
While many of his contemporaries are content to revisit their Broadway hits in a concert format, Butz will opt for something radically different when he hits New York's Feinstein's/54 Below on Aug. 5. Featuring songs by Loretta Lynn, Elvis Costello, Johnny Cash and Ray LaMontagne, "Girls, Girls, Girls" is a personal — and heartfelt — celebration of women in both classical myth and contemporary society. Along the way, he'll share anecdotes about the women in his life, including his wife, Michelle Federer, their three daughters and his three sisters. 
"Basically all of my relationships are with girls and with women — overwhelmingly so," Butz, 49, told The Huffington Post. "I found myself, in my 40s, wanting to find some sort of deeper insight into [some of the things] they were feeling."
That curiosity prompted Butz to delve into literature on feminist philosophy and classical mythology, and coincidentally, he said, "all of these sort of titular female songs started coming on my iTunes, almost in tandem with reading about these Greek goddesses. It was almost like these archetypes were being represented in contemporary pop music, country music and so on."
Butz's Feinstein's/54 Below run also celebrates a CD recording of a 2013 incarnation of "Girls, Girls, Girls," which will be released Sept. 9. Bringing the show back three years later, he said, feels particularly appropriate at a time when Hillary Clinton is America's first female presidential nominee.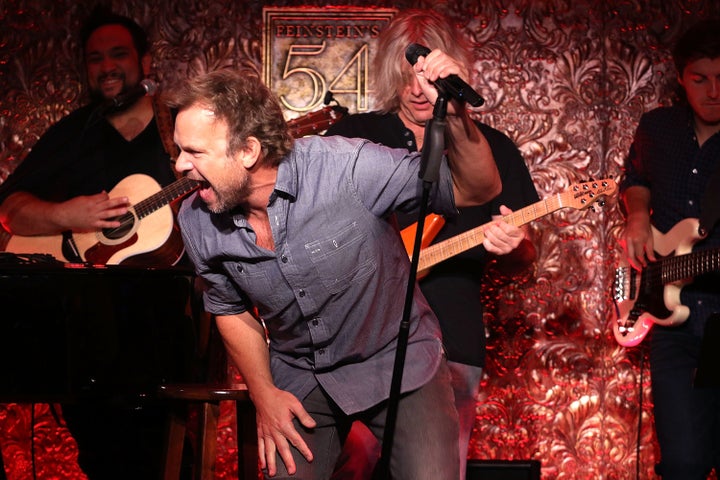 "I think of myself as a fairly progressive guy. I love women, and I've always tried to treat them well," he said. "But even so, I've been reductive, I think, of the women in my life. I think society is."
Putting the show together, Butz said, allowed him to "get in touch with the feminine within myself," too. Audiences can expect him to approach the evening's set with "maybe a little more recklessness than they're used to."
"It's straight from the heart," he said. "I'm gonna take some risks. If you fall on your ass, well, it's the type of audience that will appreciate a risk well-pursued."  
Norbert Leo Butz stars in "Girls, Girls, Girls" at New York's 54 Below from Aug. 5 through Aug. 12. For more information, head here. 
Calling all HuffPost superfans!
Sign up for membership to become a founding member and help shape HuffPost's next chapter
BEFORE YOU GO
PHOTO GALLERY
12 Highest-Rated Movies on Netflix