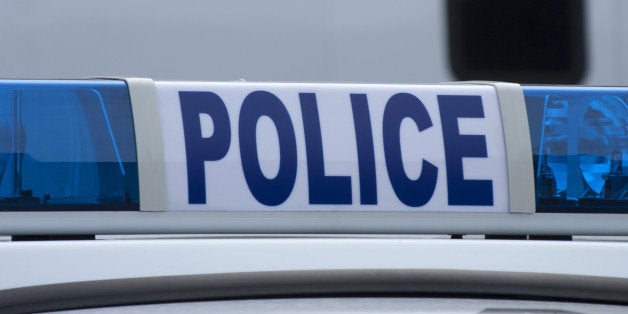 Miraculously, the 79-year-old grandmother stood standing.
Duval, a Dominican immigrant who suffers from early-stage Alzheimer's disease, normally walks in the hallways of her building, but opted to take her exercise outdoors due to the pleasant weather.
According to her daughter, Medina Duval, 61, her mother did not immediately seem to realize that she was injured.
"We were waiting for the light to change. I heard a shooting but I did not understand what it was," Medina told DNAInfo. "I said, 'Mommy I think you got hit,' so I pulled her coat open and saw blood."
Duval remained standing and her daughter notified a nearby police officer who called for an ambulance.
When emergency responders arrived, Duval was told to lie down on a stretcher while she was transported to Lincoln Hospital. Doctors performed a CT scan and discovered the bullet had only grazed her and therefore she suffered no internal damage.
When searching the area, police recovered a surveillance video, which shows three men talking to a fourth man out of the camera frame. In the course of the video, one of the men pulls out a gun and fires three shots at the fourth man, who is not visible, before jumping into a silver SUV and fleeing the scene.
As of this time, no arrests have been made and the investigation in ongoing. Anyone with any information relating to the shooter and his companions is encouraged to call Crime Stoppers at 1-800-577-TIPS.
Popular in the Community