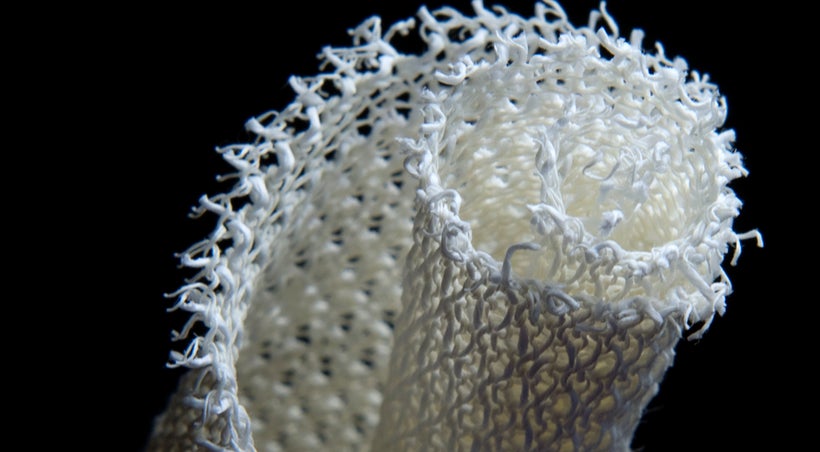 The Nordic region is in many ways a remarkable area. Through the years I have had the opportunity to learn about the diversity and the uniqueness of this small corner of the world. From the neatly cultivated corn fields of Denmark and Southern Sweden to the wind-swept lava fields of Iceland; from the deep forests of Finland to the deep fjords of Norway. And to meet the Nordic people as diverse as the habitats but still filled with the sense of belonging; those living in the urban multicultural metropoles of Copenhagen and Stockholm, those living in the isolated fishing villages of the North Atlantic islands, the Sami, the Inuits; those, whose ancestors settled here thousands years ago and those who came last summer. It is a region of contrasts but still of an unusual cohesion.
I have also witnessed the continuous development of the Nordic Region. We often refer to the phrase "the Nordic way" when we describe ourselves. What is the Nordic Way all about you may ask: It is about collaboration, about pragmatism, about respect for human rights and about sustainable development. Gender equality is high on our agenda, so is education for all and we strive to secure free or affordable health and social service for all our citizens. And we are optimistic and we believe in the future.
Few months ago, at a large conference on the development of the Baltic Sea Region, I participated in a plenary discussion with the Swedish minister for rural affairs and representatives from leading cloth manufactures. The issue of the discussion was how we in the Nordic countries can contribute to more sustainable textile production. After the plenary discussion, sitting on the front row and enjoying the showcasing of clothes made from wood, milk residuals and even some which were 3D printed, I became convinced that in few years' time, the Nordic bioeconomy will be able to provide a considerable share of textile fibers for clothes and other consumer products. Thus replacing the often unsustainable cotton production we now rely on and other fossil-based products.
The bioeconomy deals with the living resources of our planet and offers a great opportunity for green growth. But unfortunately, we have many examples of over-utilization of the natural resources. Deforestation, nitrification of waterways, overfishing, overgrazing, desertification and pollution are well known side effects of the utilization of natural resources. We know all of them too well here in the Nordic countries, but fortunately our oceans and lands are large compared to our populations so more often than not, we have succeeded co-existing with nature. Under-utilization is also an issue we are aware of – under-utilization of what sometimes is called "trash" but we are starting to refer to as "side-streams" or even "plus-products".
Sustainable development is essential to our work and therefore the next milestone for the Nordic Bioeconomy will be to develop and implement sustainability criteria for the bioeconomy. As a first step towards this milestone we have just collected a catalogue with 25 cases of Nordic Bioeconomy for Sustainable Change. And for this catalogue the Nordic Council of Ministers, the Nordic Bioeconomy Panel and the Danish think tank Sustainia developed five criteria for a sustainable and innovative bioeconomy. It is just a first try, a sort of pilot testing, but we think it is working! Not only are the individual cases evaluated in a transparent way, but by analyzing each of them a greater picture actually emerged. The picture emerging consists of four guiding principles for a sustainable and innovative bioeconomy. We call them the strongholds of the Nordic Bioeconomy:
· REPLACE – in search of responsible resources.
· UPGRADE – unlocking the full potential of side streams and waste.
· CIRCULATE – creating local and circular bio-solutions.
· COLLABORATE – because we are smarter together.
These guiding principles are not only relevant to the Nordic Region. I think they have a global importance. No matter where we live, no matter what natural resources we rely on, we need to replace unsustainable resources to combat climate change, upgrade the side-streams to minimize waste, and circulate the resources to ensure lasting use and renewal. And we can only do all this if we collaborate - locally and globally.
If the four strongholds become genuine guiding principles they can revolutionize many traditional industries and contribute to a sustainable change. I hope more countries, regions, industries, entrepreneurs, scientists, politicians and citizens will find inspiration in 'the Nordic Way' and make it their own.
REAL LIFE. REAL NEWS. REAL VOICES.
Help us tell more of the stories that matter from voices that too often remain unheard.
This post was published on the now-closed HuffPost Contributor platform. Contributors control their own work and posted freely to our site. If you need to flag this entry as abusive,
send us an email
.