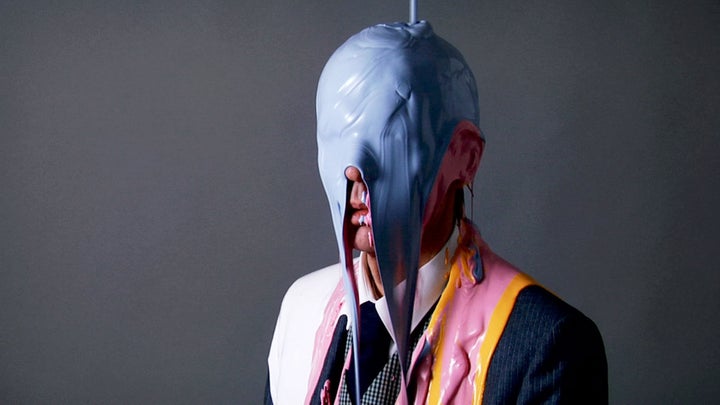 What do you know about Nordic art? If your knowledge begins and ends with Bjork we suggest checking out "Nordic Outbreak," an exhibition illuminating the Northern region's influences and aesthetics.
Many of the works on display that were selected by co-curators Nina Colosi and Tanya Toft respond to the clashing identities in our new digital age. We reached out to Toft to learn more. Interview continues after the slideshow.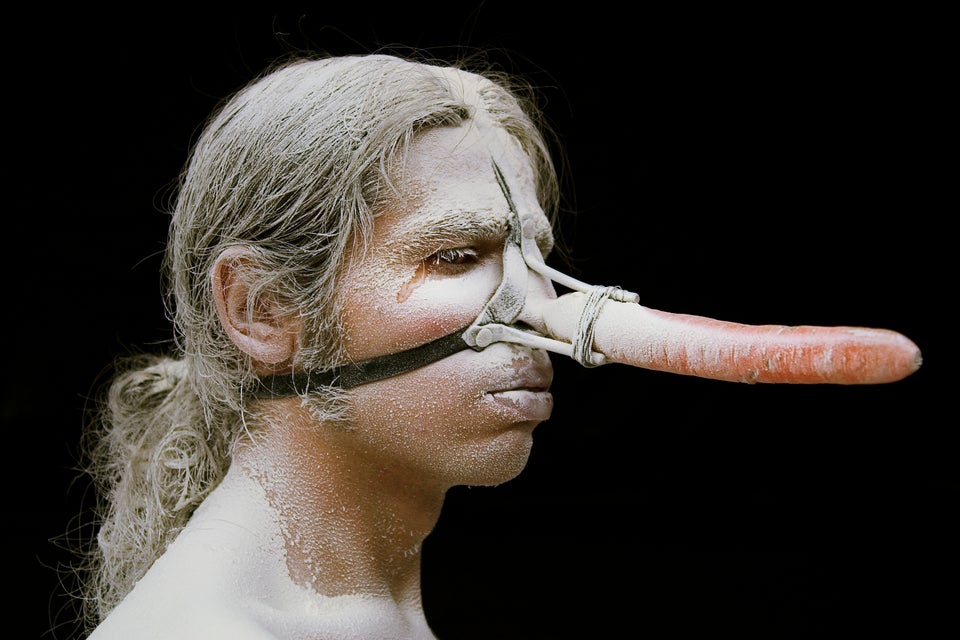 Nordic Outbreak
HP: The press release for the show mentions the stereotypical Nordic aesthetic as "minimal, melancholic and naturalist"... something this exhibition aims to change. Which artists were influential in casting Nordic art this way?

TT: An artist like Olafur Eliasson is a contemporary Nordic artist whose work with light, space, fog and sensitive play with colors of nature's elements, reveal an aura of something Nordic. It conveys certain aesthetic ideas that reveal symptoms of romanticism and a seeking after the sublime rather than the beautiful. There is a melancholic feel to that meeting between man and nature, which we also find in the works of Jesper Just for example, who is in the Nordic Outbreak program with his work "Llano" (2012).

In selecting the works for Nordic Outbreak, we were also interested in renegotiations of nature and landscape, which artists like Dodda Maggy, QNQ/AUJIK, Jette Ellgaard and Magnus Sigurdarson enact.

HP: Do you think there is a more accurate driving aesthetic of Nordic culture today? If so, what is it?

TT: I don't think there is one driving aesthetic, but the artworks in Nordic Oubreak show symptoms of improvisation and play, which is somewhat "new" in a Nordic art context that might have been characterized more by control and high quality.

Some of the artworks express aesthetic cultures that were not "born" out of a Nordic context. There is a struggle between introspection and extroversion –- following a right wing and nationalist political period in some of Nordic countries up through the 2000s, financial crisis, and in response to the digital age. There seems to be a clash between looking in and looking out, guarding and departing. In quite a few of these works, existential questions are brought beyond the invidividual and psyche –- which has been a tendency, perhaps –- and pointed toward one's role in a greater context.

It is also characteristic that these artists express and awareness of the medium they are working with, and in many of the works the audience is addressed as individual viewers whose optics are shaped in a contemporary world. That we find in the works by for example Marit Følstad, Mogens Jacobsen, and Iselin Linstad Hauge.

HP: What was one of the greatest challenges of putting the exhibition together?
TT: Asking questions like: What does it mean to take 'the digital' as a curatorial premise –- and wrapping your head and decisions around that. I don't think there is one model. We wanted to instigate logic to the exhibition that would open up for questions concerning materiality, originality, network, and questions relating to the role of moving image in an urban context.

Also, working around the partnerships we established along the way has been an interesting challenge –-conceptually and practically. We lost some venues in New York that were ruined by Hurricane Sandy, which was challenging but which eventually let to exciting partnerships that we had not anticipated, for example with Dumbo Improvement District and the Manhattan Bridge Archway.

HP: What is the age range of the 30 artists represented? Were you specifically looking for a selection of younger artists?
TT: Age was not a parameter. In fact, quite a few of the artists are quite well established. We were looking for artists that experiment with moving image, as a medium and thematic frame of expression. This is why the collection includes very ambitious animation works as well as classic, documentary-style video works. The show is not just about "new" aesthetics -- it is very much about the issues put forward as societal critiques, as voices of "the happiest people" that are rarely expressed in an international context.

HP: For those of us who are huge Bjork fans, which artist do you think is following in her footsteps?

TT: I think there is a tendency of artists to become accepted for their multimedia talents, of which Bjork is a pioneering example. We selected her for the Midnight Moment in Times Square because she is a performance and visual artist who completely brakes with the barriers of art, technology, music and digital structure, which she demonstrated with her Biophilia album. There is no "next Bjork". But there is a generation of young artists who cross over music and media art (e.g. Oh Land and Lucy Love, to name a few from the Danish music scene), not just by hiring good stage designers but by expressing their music visually as well. That is really interesting -- a new kid in the school of fine art, I am sure.
Programming for "Nordic Outbreak" runs from March 31–April 6, 2013. See a preview of the artists below and let us know which artist you predict will be "Outbreak's" big breakout star.