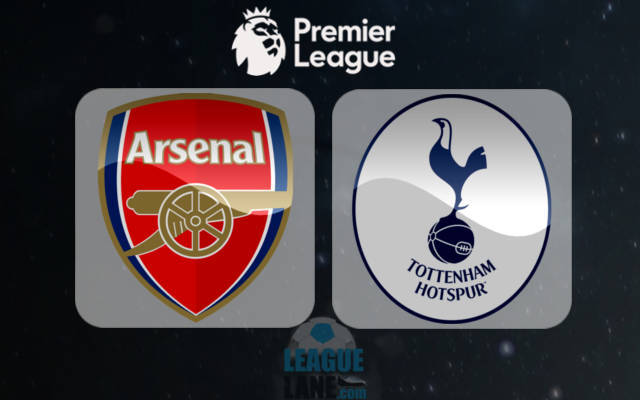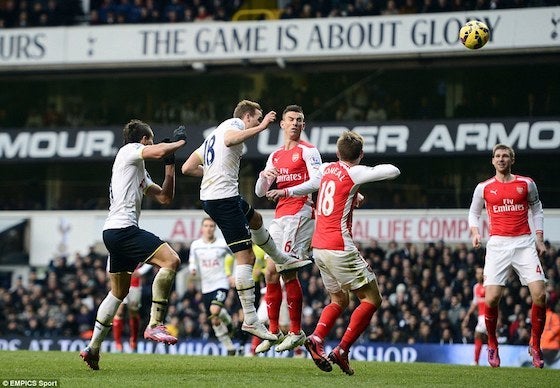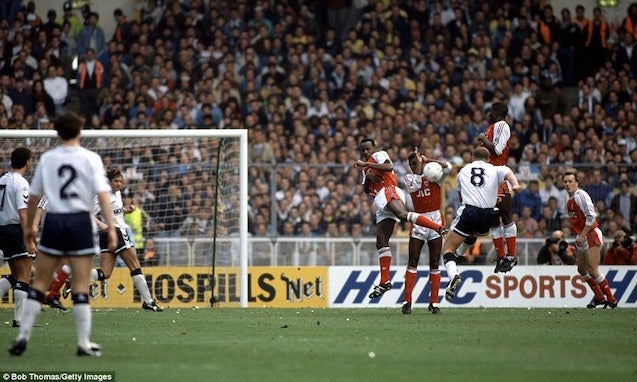 Recently on Sky Sports, two passionate football fans threw down some "handbags" about the upcoming North London Derby. It's one of the fiercest local rivalries in worldwide sports, with the two clubs being separated by five miles. There's not much love between us. Businessman Sir Alan Sugar, a Spurs fan, and media personality, Piers Morgan, an Arsenal fan went head to head about their teams:
Sir Sugar: "There are still two great teams in North London — Spurs and Spurs reserves."
Piers Morgan: "I genuinely think we're going to lose, I'm not looking forward to it. But, I'd still rather be an Arsenal fan than a Tottenham fan."
Morgan: "The best (NLD) moment was when Sol Campbell ran out at White Harl Lane in an Arsenal shirt."
Sugar: "Gascoigne's goal in the 1991 semifinal, when we won 3-1...Arsenal are a very respectful club, because for every home game it's like a 90 minute silence, there."
Moron: "One player we'd want? Harry Kane is a Gooner, and we will get him. Harry, come home."
Sugar: "It comes down to the manager, Pochettino. He's put his hallmark on (our) club."
Speaking of Pochettino, Spurs haven't lost to Arsenal under his management, having won two and drawn four in the League. Last season's premiership's runners-up, Tottenham, also finished above Arsenal for the first time since 1994/95.
LA Spurs fan Brent Armstrong attended his first NLD and the last one played at White Hart Lane last April, enthusing: "It was obviously special, and with the way both teams were playing at the time, there was less fear among our supporters. I think everyone knew we were going to dominate and we did. It was an atmosphere of optimism, excitement, and a little sadness because of the Lane being pulled down."
To show Tottenham's increasing appeal over here in the former colonies, Armstrong is watching this NLD at Portland Spurs' home patch at Toffee Club.
Even though Arsenal have been more successful than Spurs in terms of cups won and league position during most of the Premier League's existence, Spurs could set a massive marker this weekend — Spurs just beat Real Madrid at Wembley, while the other team is playing in the lesser "Europy" league competition.
Marcel Brown, who's been a Spurs supporter for over 50 years, speaks for many: "I still look straight away for the 'north-south' London derby when the fixtures are announced." South London is a mischievous reference to Arsenal leaving Woolwich in a dodgy move to North London over 100 years ago.
The first NLD we had in 2014 under Poch I was shitting it. Now, I respect their quality but don't fear it. And, all this talk of 'we need to win a trophy' — Wenger has won two in the last three years, yet, who are the happier fans? We're not protesting, 'Wenger Out!' Poch is creating something special. It goes beyond winning. Like 1960s Spurs captain Blanchflower said, 'The game is about glory, it is about doing things in style and with a flourish, about going out and beating the lot, not waiting for them to die of boredom.'
So, it's Spurs vs Arsenal. The Yid Army vs Gooners. The rival chants are sometimes just hilariously vicious. The chants show up MLS soccer chants for what they mostly are — passionate but milquetoast ditties.
If you want fire, check out this sampling, all done with a nudge and a wink.
Spurs: "When I was just a little boy, my mother bought me a little toy, an Arsenal fan on a stick, she told me to kick his fuckin' head in..."
Arsenal: "We are the Arsenal boys. (And) if you are a Tottenham fan, surrender or you'll die!"
Spurs: "North London is ours, fuck off back to Woolwich, North London is ours."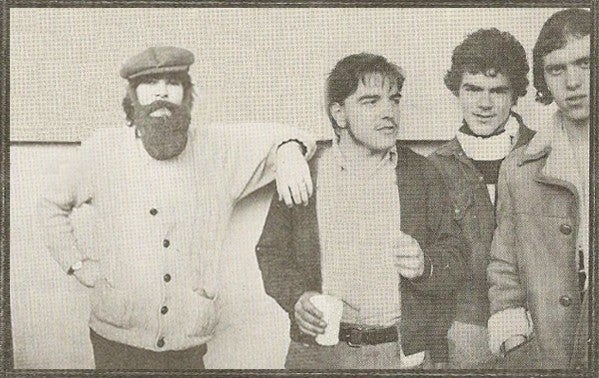 And, if you want thunder, former hardcore fan Denis "Bloggs" Davis, now of Portland Spurs, tells a hair-raising story from 1977:
Spurs taking Highbury's North Bank — the single greatest, coordinated military action at a football match, with the hooligan culture in full swing. Entry was only with specific North Bank vouchers, which were (sneakily) printed by Spurs fans, and these vouchers —THOUSANDS of them — were distributed to all us likely lads, including me and my mates like Rudgey, with secret instructions. The stadium people told us, 'No colours, no singing, no identifying ourselves.' Yeah, okay. But our plan was to 'steam in' on the stroke of two. We all turned up but hung back. At two, timed by the clock at their Clock End, our roar went up and in one move several thousand Spurs ran the entire Arsenal mob from under the roofed area. The Clock End went nuts because they could see our action — like when a large Israeli flag was raised in the middle of the North Bank right beside me. Yid Army, indeed! Arsenal never regained any territory under the roof throughout the game and dispersed to nothing so there was none of the usual, after-game fighting that day.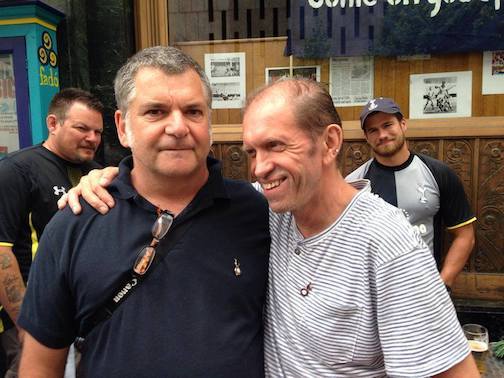 Another Arsenal chant — "We Won the League at Sh*te Hart Lane..." — refers to Arsenal winning the title at WHL in 2004, and Robbie from ArsenalFanTV recalls, "My favorite North London Derby moment is when we went to Tottenham, and we won the league, you'll never beat that, just classic, even though we didn't win the game."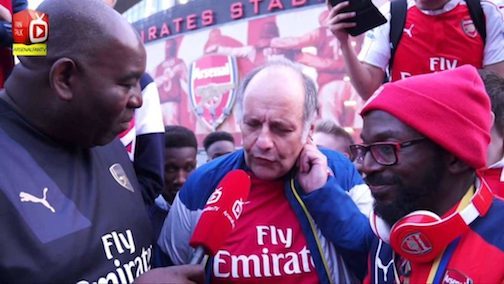 Okay, we'll give them that, and that incredible "invincibles" season when they went undefeated. But that was then, and this is now.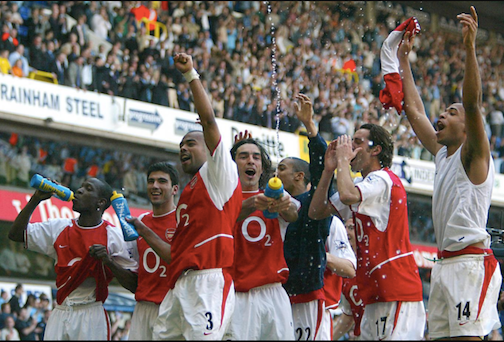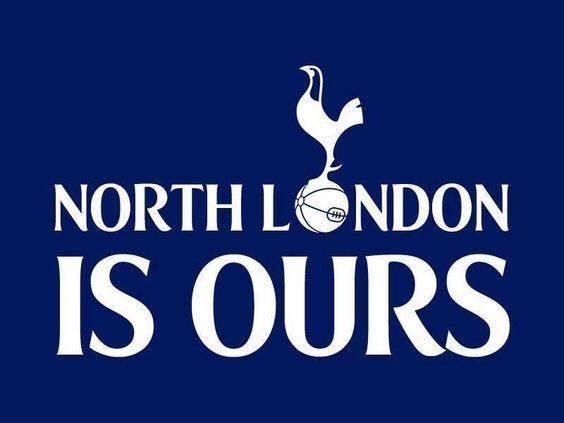 And, Shakespeare wrote in Julius Caesar that fortune favors the brave: "There is a tide in the affairs of men, Which taken at the flood, leads on to fortune. Omitted, all the voyage of their life is bound in shallows and in miseries. On such a full sea are we now afloat. And we must take the current when it serves, or lose our ventures."
On such a full sea are Tottenham now afloat. Come on you, Spurs!
Related
Popular in the Community