A self-described Christian mom is hip-hopping mad after hearing a rap song on the radio that offended her ears ― and her sensibilities.
So Krystle Partido recorded an 11-minute video rant from her home in Woodward, Oklahoma, to let the world know about the evils of "Norf Norf," a 2015 ditty recorded by Vince Staples.
The tirade can be summed up in one sentence: "I cannot believe this stuff is on the radio!" (But leaving it at that wouldn't be any fun, would it?)
"Norf Norf is about Staples' tough youth growing up in Long Beach, California.
"Hit the corner, make a dollar flipping/ Split the dollars with my mama children/ Folks need Porsches, hoes need abortions/ I just need y'all out of my business."
"I ain't never ran from nothin' but the police/
From the city where the skinny carry strong heat/
Norfside, Long Beach, Norfside, Long Beach."
"This is on our local radio station, this crap is being played," Partido seethes on her video. "I couldn't even believe the words that I was listening to. As a mom, it infuriated me. Obviously the cuss words were bleeped out, but I'm not stupid."
Partido gives a shout-out to performer Meghan Trainor, whose "All About the Bass" extols big butts, and nostalgically remembers the way music used to be when it was good and wholesome.
"I remember listening to the top hits as a kid. You know, Britney Spears, Christina Aguilera, Backstreet Boys, and N'SYNC. Those were the top hits when I was a kid. Nowadays, it's not the same, not the same at all."
Her rage gives way to tears as she reads the "Norf Norf" lyrics aloud.
A side note: Although "Norf Norf" may indeed be a sign of the impending apocalypse, Partido doesn't seem to have a problem reading the lyrics with her infant daughter in the background.
Staples weighed in once Partido's video stirred up Internet flamers, saying she's entitled to her opinion.
"I don't really have much to say about the video — I don't think it's funny at all," Staples told The Independent. "It's not right to attack someone over their stance, their opinions, and their religion. I think that's very immature."
Partido may hate "Norf Norf, but she said she appreciates Staples' support, and thanked him in a Facebook post that has since been removed.
Staples then clarified his comments in a series of tweets.
This article has been updated to include Partido's name and Staples' reaction to her video.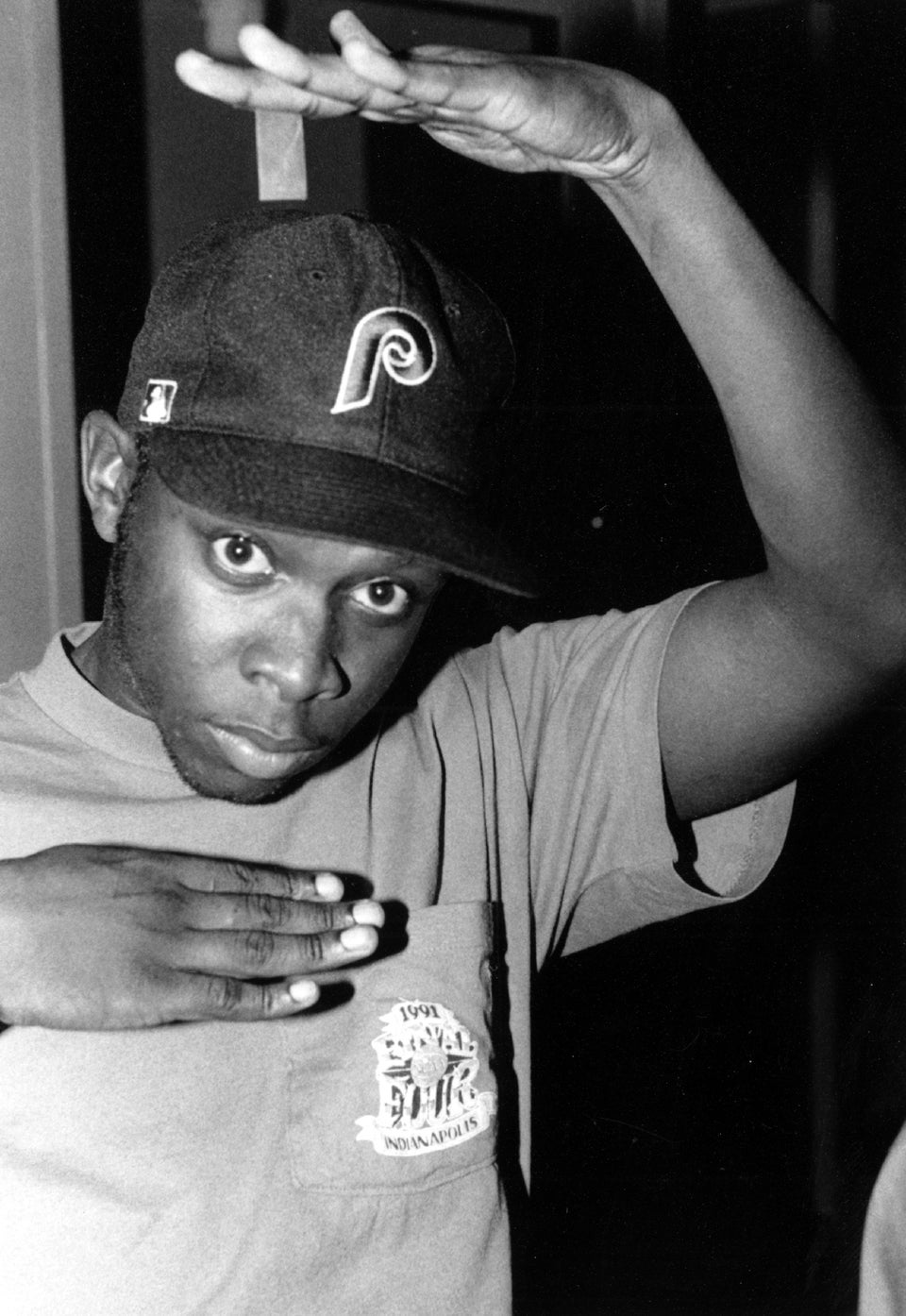 12 Phife Dawg Lyrics That Hip Hop Will Never Forget
Popular in the Community